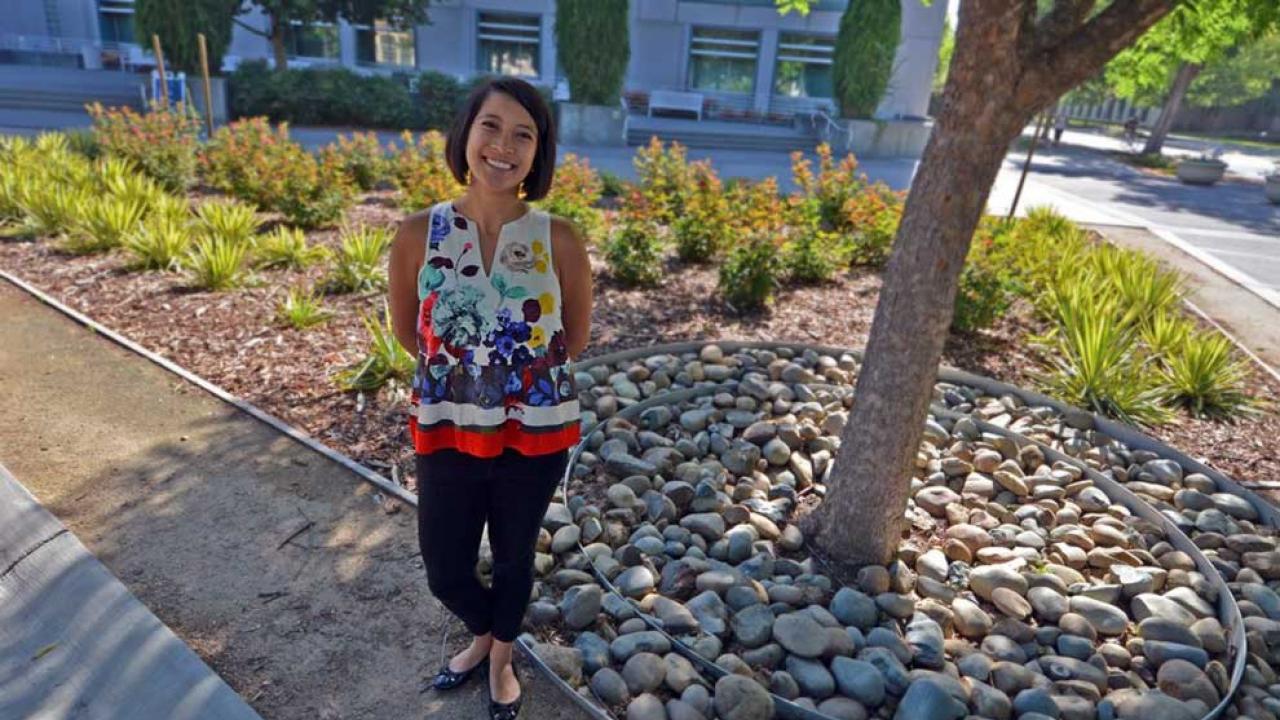 By Lauren Riebs
Campus Planning and Landscape Architecture Internship Program Prepares Students For Beyond
On an average day, you can find Danica Liongson conceptualizing new landscape designs, sketching university models or renderings, or updating the Campus Framework Plan – a reference tool used campus-wide for all construction and landscape projects. Nothing is too big to imagine and her visions are often incorporated into the long-range plans for the future of the university's layout.
Now, Liongson is preparing to attend the oldest and most distinguished academic program in landscape architecture in the world: a Master in Landscape Architecture at the Harvard University Graduate School of Design.
Liongson is the second consecutive UC Davis alum to be accepted into the program at Harvard after working with the Campus Planning and Landscape Architecture department, following her previous coworker Matt Wong, who has just finished his first year at Harvard University. Liongson and Wong both went through the same program, beginning with an internship, which evolved into a full-time one-year position post-graduation, and now…Harvard.
Liongson's internship with Campus Planning and Landscape Architecture occurred during her senior year as an undergraduate where she worked on landscape projects, took site inventory and analysis, developed graphics, and worked on small models.
"One of my favorite projects was designing the triangle median outside Shields Library," Liongson enthused about her time as an intern, "Seeing it come to life was incredibly rewarding."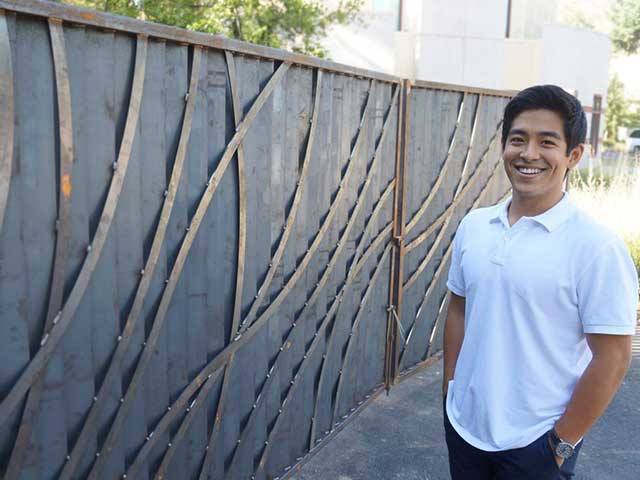 After graduating UC Davis with a Bachelor's in Landscape Architecture in 2015, Liongson transitioned into her position as Assistant Landscape Architect for Campus Planning and Landscape Architecture. "I was able to hit the ground running," Liongson said, in reference to the preparation her internship provided her.
Overall, her experience in the Campus Planning and Landscape Architecture department supplied Liongson with the necessary skills as she enters graduate school and future career paths. Liongson explains that she feels more confident visualizing the future and taking the necessary steps in order to achieve it.
Liongson even participated in and created graphics for the Campus Tomorrow Exhibit, part of the Long Range Development Plan, a process in which our campus planners envision solutions to accommodate the growing student body and future of the university.
The internship and employment with Campus Planning and Landscape Architecture has also offered Liongson with mentorship opportunities. "I have met many inspiring people," Liongson expresses, "and their sage advice, guidance, and encouragement as mentors has been incredibly helpful while I navigated a student internship, transitioned into the workforce as a graduate, and applied to graduate school."
The feeling is mutual. "The interns are always a breath of fresh air with their imaginative design work and ever changing computer skills," commented Skip Mezger, Campus Landscape Architect who has been offering real-world, landscape architecture internship opportunities to UC Davis students for over 25 years, "I don't know what I would have done without them over the years.
"Many of our interns, like Danica and Matt, have gone on to prestigious graduate schools and have become true leaders in the profession."
While Liongson hasn't decided exactly what she plans to do after she graduates from Harvard, Liongson has plans to make impactful designs that provide solutions to climate change and extreme weather conditions, such as drought.
"No matter how big or small, I want to do meaningful work," expressed Danica, "Even if it just means that someone is able to enjoy the view from a well-placed park bench."
Tags