Our 2020 Retirees
Celebrating Our 2020 Retirees
This year FOA said farewell to almost 50 wonderful employees with over 1,000 years of combined service to UC Davis! We thank each retiree for their years of service, commitment and dedication to making the university the best it can be every day. We will miss them and wish them nothing but success and happiness in their future endeavors. Congratulations to the 2020 FOA retirees!
Andrew Majewski  |  Safety Services, 26 Years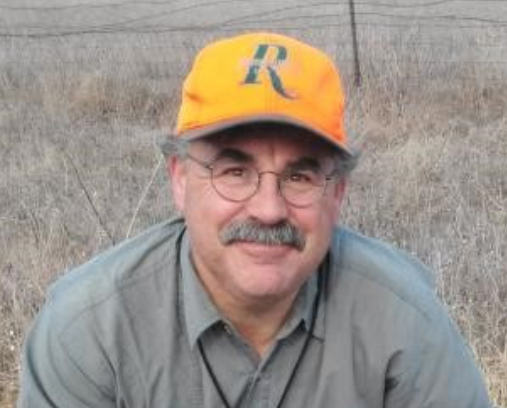 In June of 2020, Andrew Majewski, EH&S Manager of Health and Safety and Industrial Hygiene, retired after more than 25 years of service at UC Davis. Andrew was hired back in 1994 as a waste minimization coordinator. Over the years he has also been the hazardous materials manager, the acting director, and his current position.
He hopes that the folks at EH&S carry on with their great professional growth and development when he's gone.
Continue Reading About Andrew
Before coming to work at UC Davis, Andrew graduated as an Aggie with a degree in Wildlife and Fisheries Biology. He then went to work as a wildlife biologist and work in environmental remediation before making his way back to campus.

When asked to enumerate the many changes he has seen in his time here, he said, "When I first started, we had just begun using Eudora for e-mails, and still carried pagers.  My desktop computer still had a cathode ray tube monitor. I saw the communication system transition from pagers, to Nextel and then cellphones. EH&S used to be located in what is now known as the Cottonwood cottage, and the Environmental Services Facility (ESF) was located next to the old waste water treatment plant.  Jim Newman and I oversaw the design and construction of the new ESF."

Upon retirement, he's looking forward to his cellphone not ringing in the middle of the night with news of hazardous spills and the like. Commenting on Andrew's retirement, EH&S Director Curtis Plotkin said, "The reality of saying goodbye to a colleague and friend, makes one stop and ponder, then realize what is about to be lost, what has been taken for granted, and the knowledge the bond of friendship will continue. Good luck to you Andrew and [wife] Julie on your new adventure."
---
Brad Markel  |  Facilities, 34 Years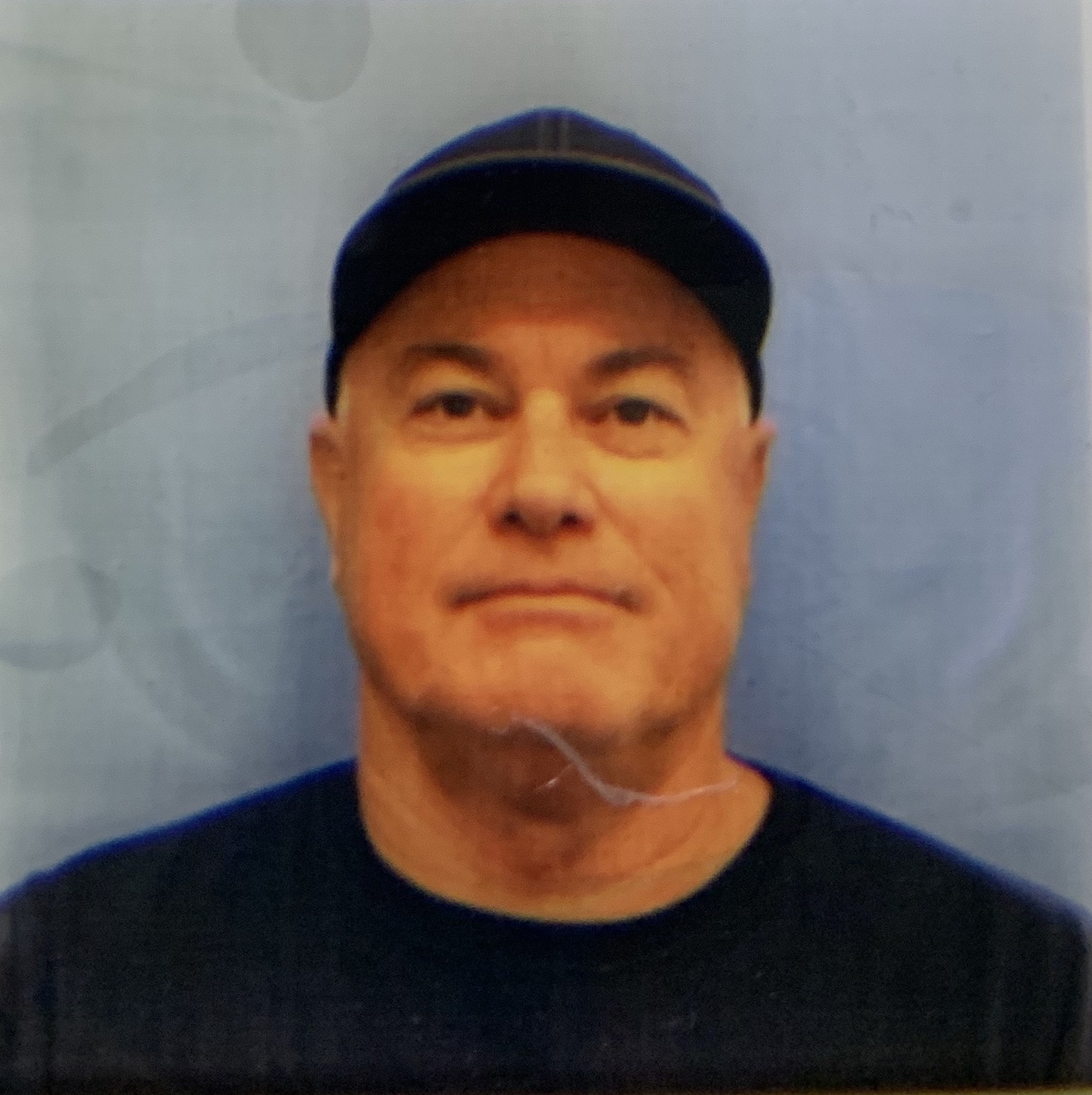 Brad Markel began working for UC Davis Physical Plant Utilities Division in 1986 as an engineering technician. He is ending his career at UC Davis as part of the Facilities Management team, retiring from his job as a civil project manager.
"I really enjoyed my time here at UC Davis. It went by fast. I'll miss the people, but I won't miss the commute from Sacramento. I'm going to watch my grandgirls grow instead."
Continue Reading About Brad

A young Brad Markel starting his career at UC Davis.

For about 18 years, he worked as the campus utility locator. He has also worked on countless building and infrastructure projects over the past few decades. Over the course of his years working for UC Davis, he has had the pleasure to work and meet a diverse assortment of people.  

 
---
Carina Celesia Moore  |  SD&PS, 33 Years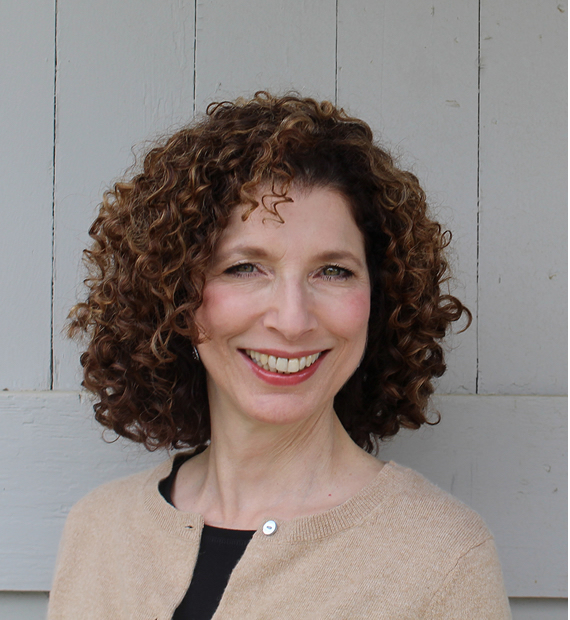 Anyone who knows Carina Celesia Moore has heard her say she has had her "dream job" as director of HR Talent Management and Development. Her director role in Talent Management and Development encompassed units at both campuses, UC Davis and the UC Davis Health System, including Staff Development and Professional Services, Training and Development, and WorkLife. 
"I am grateful for the wonderful career I have had at UC Davis, for the great people with whom I have worked, and for the opportunity I have had to contribute to the professional and personal lives of our UC Davis community. I have worked with talented colleagues to create and implement best-in-class learning and development, and work-life programs and services. This winning combination of doing what I love with people I enjoy has made for a rewarding 33 years."
Continue Reading About Carina
Carina joined Human Resources in 1993, but she started her career on the Davis campus with Communications Resources ("Telecommunications" back in 1987), designing and delivering training on the "new"  telephone, voicemail, and videoconferencing systems. When she arrived on campus in 1987, telephones had rotary dials.     

"I have had a sign in my office that says, 'Do-what-you-Love-what-you-Do' and I will continue to live by this phrase as I transition into my next chapter. I look forward to more time with my family, friends, musical endeavors, and continuing to teach and coach. Travel is in my future and until then, I will see you around town. Thank you!"
---
Karen Sturgeon  |  Finance & Business, 31 Years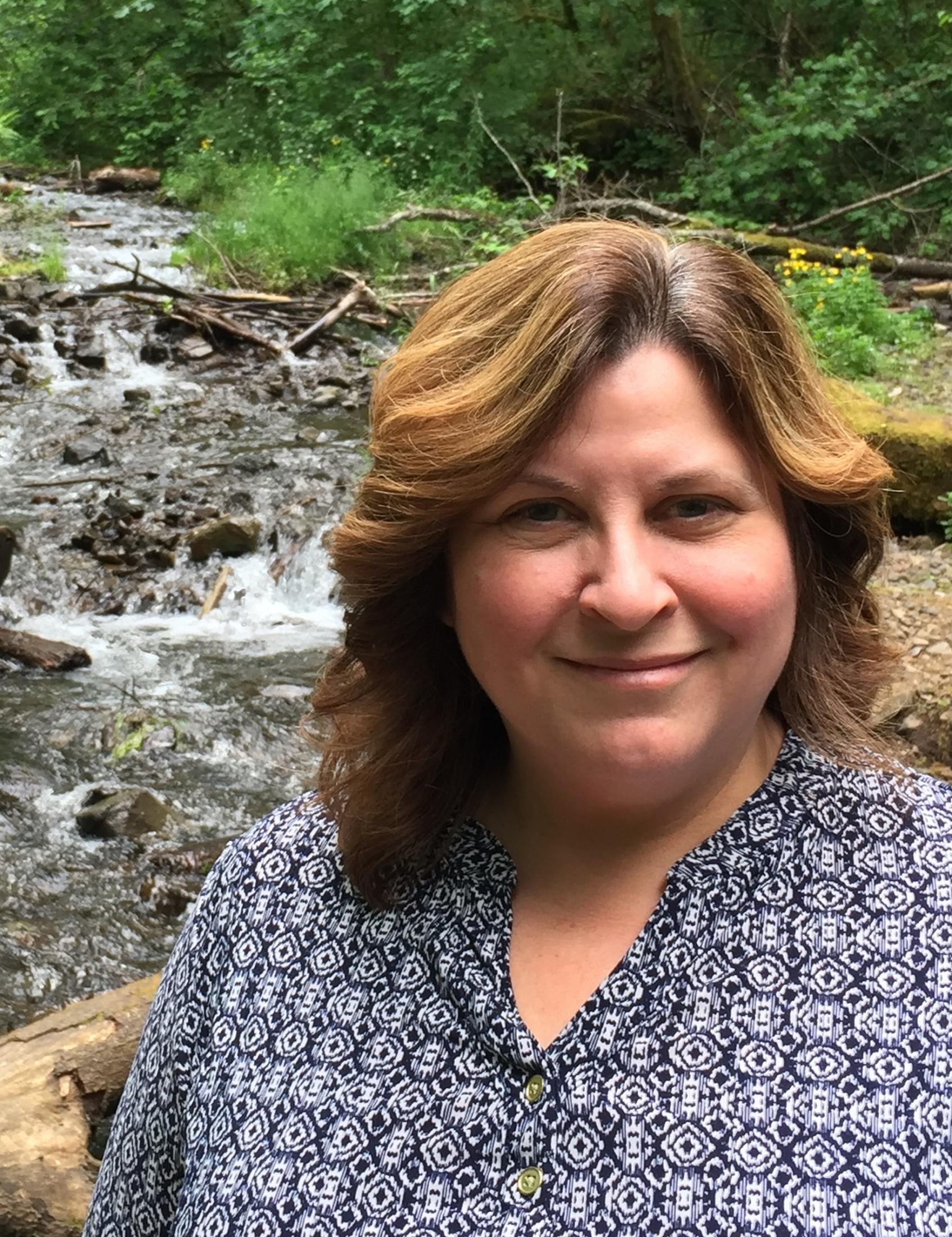 Karen Sturgeon worked in Contracts and Grants Accounting as a research administrator before retiring this year. She started at UC Davis 31 years ago in the College of Agricultural and Environmental Sciences as a senior clerk. She held various positions throughout the years in many departments, some of them with UC ANR and the UC Davis School of Medicine. For 17 of those years, she worked with Agronomy and Range Science, which is now part of the Plant Sciences department. 
"Some of my favorite moments were working with the students and having them come in to share their research highs or when their dissertation was accepted. I have always had a sense of pride working with the faculty to manage their research awards, knowing they were working to make the world a better place."
Continue Reading About Karen
"My husband and I plan to travel and work on hobbies in retirement. Some of my most memorable days were in Agronomy and Range Science/Plant Sciences - I really enjoyed working with the students and faculty. I will miss the life, energy, and beauty of the campus itself."
---
Jon Hill  |  HR, 13 Years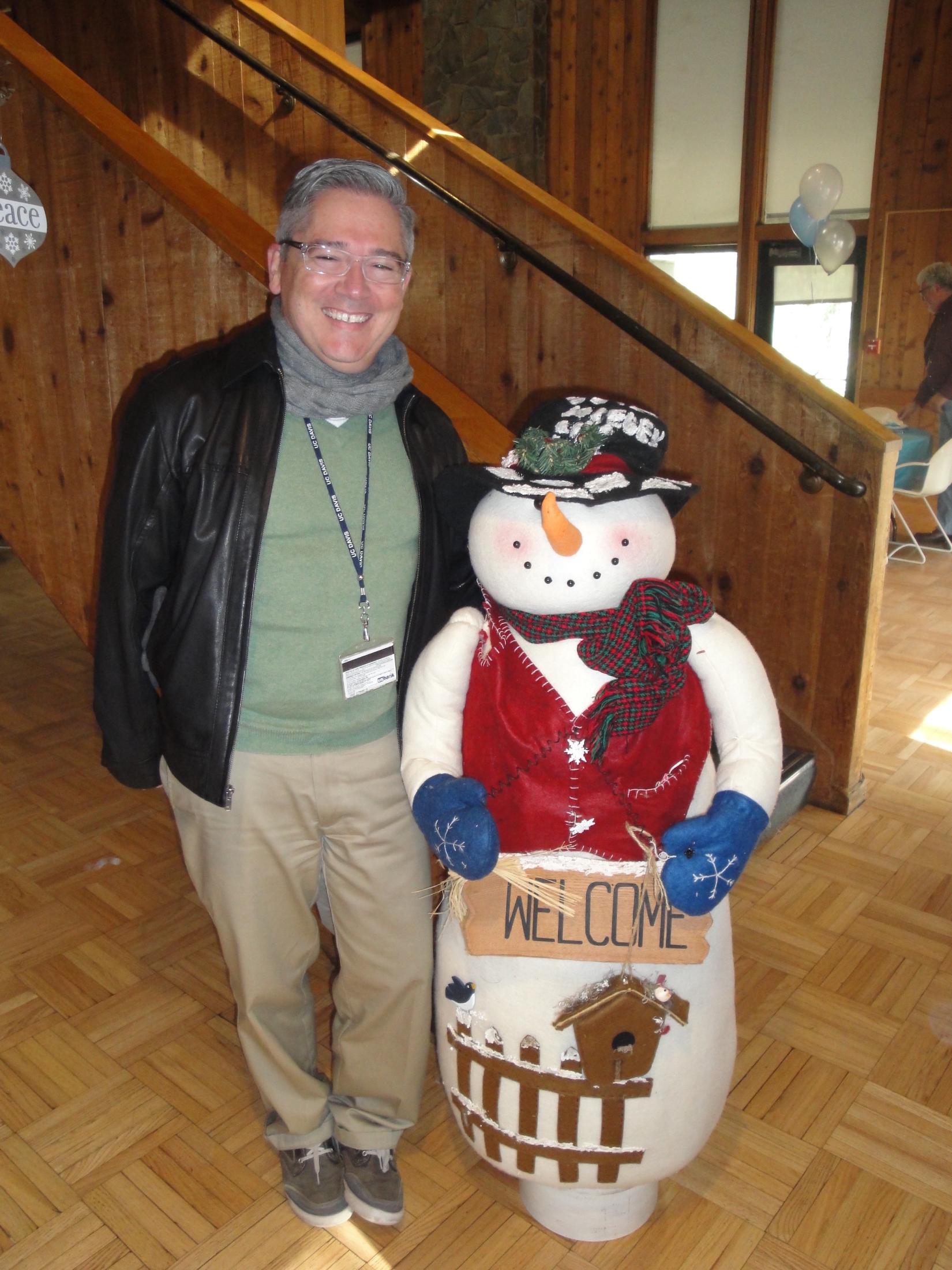 Jon Hill began his UC Davis employment in August of 2007 at the Davis campus as an HR Analyst 1, screening applications. Since 2007, Jon moved up within Campus Talent Acquisition (TA) until he became supervisor in June 2017. In this role, he supervised four recruiters and supported a full client base of recruitments. In January 2020, he moved to Health TA as a Talent Acquisition Partner and has taken the following departments under his portfolio: Pediatrics, Pathology and Laboratory Medicine, Physical Medicine & Rehabilitation, Health Information Management, among others.
His recruiting expertise will surely be missed by all hiring managers!
Continue Reading About Jon
Jon recalls the Applicant Tracking System (ATS) in the earlier days of his campus career was an email program and all applications were printed out, screened by hand and disqualifications were handwritten. Since then, Jon has seen the Davis Campus ATS transition to PeopleAdmin and most recently to the Talent Acquisition Management (TAM) module within UC Path. Prior to TAM implementation, Jon was assigned as a TAM Business Analyst serving as a subject matter expert for Campus Talent Acquisition and PeopleAdmin. In this role, he assisted with the creation of Future State Process Designs (FSPDs) and was instrumental in getting the Campus TA team ready for TAM implementation in October last year.

Upon retirement, Jon looks forward to spending time with family and continuing his involvement with SacMod which is a nonprofit association dedicated to preserving and protecting modern art, architecture, and design in the Sacramento region.
---
Leonore C. De Leon |  Divisional Resources, 34 Years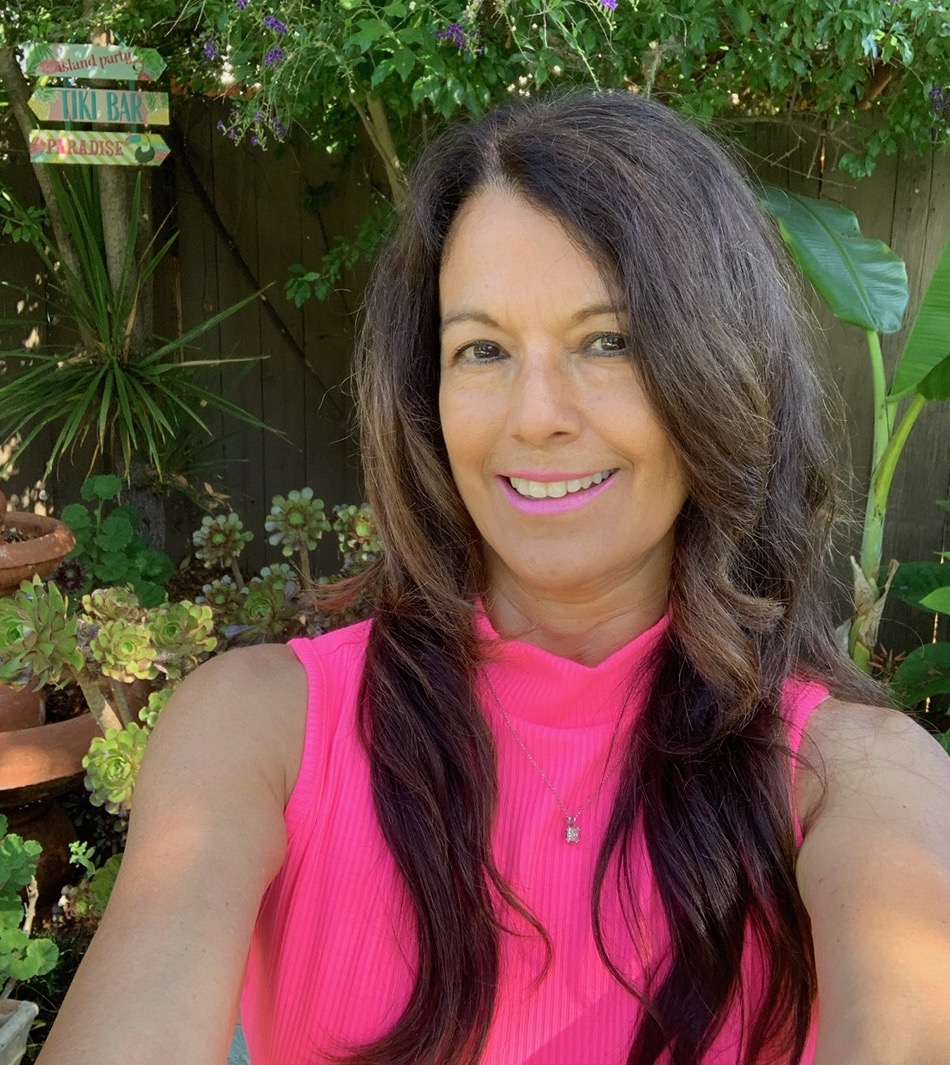 Leonore C. De Leon began her career with UC Davis in June of 1986 with the Agricultural Services Department as an AA2. Throughout Leonore's 34 years at UC Davis, she has fulfilled the roles of business manager and lead budget analyst for various organizations, including Agricultural Services, Custodial, Grounds and Landscaping Services, Repro Graphics and the Police Department. 
"All I can say is that it's been a heck of a ride! I'm glad I held on tight, enjoyed the ride, and experienced 34 years of UC Davis to the fullest. Viva UC Davis." 
---
Marjorie Trogon Shock  |  ASAP, 25 Years
Marjorie Trogon Shock is a licensed clinical social worker and has been with the Academic Staff and Assistance Program (ASAP) longer than any of her workmates. She was an integral member of the team and has been a trusted and supportive resource to the UC Davis Health community for over 25 years.
Marjorie has been instrumental in building the strong foundation for ASAP and she leaves behind some very large shoes to fill. Her team is forever grateful for the hard work she has put into the program.
Continue Reading About Marjorie
Marjorie's start date is listed as 1/3/95 in UC Path, but she was actually working at UC Davis Health a couple of years earlier than that as a contract employee. Back in those days, Marjorie and Jim Burnham (the first UC Davis Health ASAP director) were running ASAP out of the Camillia Cottage back behind the Cypress Building. Over her time at ASAP, Marjorie has consistently championed compassionate approaches to employee mental health, comprehensive leadership development, and workplace safety on all levels. She has worked very closely with nursing leadership to help develop the Rising Nurse Leaders program and to facilitate safe and supportive discussion groups for our nurse managers. Marjorie has been an active participant on the Schwartz Rounds Planning Committee and has also served on our Workplace Violence Prevention team. She has been a clinical supervisor for several trainees over the years.

Her colleagues say there is so much they will miss about Marjorie. Her exuberance and enthusiasm are a positive force of nature. She will undoubtedly take that boundless energy in wonderful directions going forward into retirement.


In retirement, Marjorie and her husband Paul and their dog Kibu are hoping to head out to the coast to be camp hosts at one of the state parks. Please join us in wishing her a smooth transition into a fabulous and well-earned retirement.
---
Ricky Flores  |  Facilities, 30 Years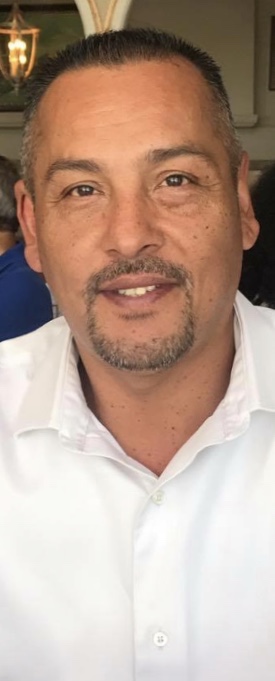 Ricky Flores has been working at UC Davis since the age of 16. He has seen many changes over the past 30 years, working first at UC Davis Health and more recently at the Davis campus.
"I've worked for the [Davis] campus for 4 years and I learned new things such as cleaning techniques versus hospital cleaning from my peers and leadership. I will miss employees that I met, trained, and mentored. I would like to thank the department for giving me this opportunity to complete my years of service working for UC Davis and UC Davis Health Systems." 
Continue Reading About Ricky
His career started at UC Davis Health in the Department of Environmental Services (EVS) for 10 years, when he took the opportunity to enroll in the UC Davis Health "Windows of Opportunity" program, which led to a supervisor position. Years later he was promoted to work as an EVS manager. After working all his life in the hospital, he was unfortunately laid off from UC Davis Health System to an outside contractor.

After being unemployed for 4 months and unsure what to do with himself, he recalled the saying "when one door closes, a new door opens,'' and applied for the EVS Director position for Dignity Health. He was offered the position in Sacramento at the same time he was interviewed by the UC Davis team on the Davis campus and was also offered a Custodial Supervisor position. He accepted both jobs. A year later he applied for and accepted the position of Supervisor II position for the UC Davis Custodial Department.
---
Russell Marsh  |  Divisional Resources, 30 Years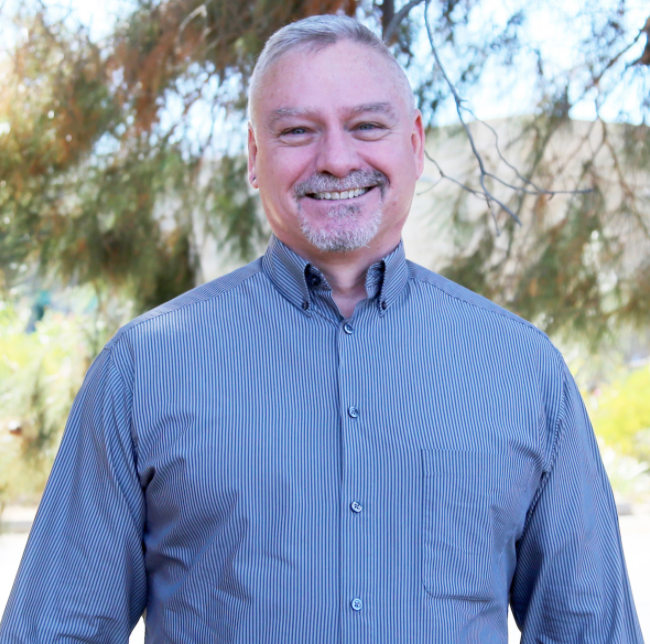 In 1989, Russell Marsh started his first job at UC Davis which eventually led him in 2011 to be part of the start-up team at the then-brand-new Shared Services Center. A couple of years later, he transferred to FOA-Business Partners where he supported a large portfolio of FOA customer units, including the Fire Department, Human Resources, the Shared Services Organization (SSO), Police Department and several others.
Russ is grateful for his time and experiences at UC Davis, and will miss interacting with his customers and coworkers, but he's happy to be starting this next phase of life.
Continue Reading About Russell
Russ got his UC Davis start in the temp pool in October 1989, after 8 years in the U.S. Air Force. His first assignment was in Human Resources as a "Senior Typist Clerk A," back in the Dark Ages before email and voicemail, when computers ran on MS-DOS with 5-¼ inch floppy disks!

After securing a career position, Russ worked in several units in Human Resources for 22 years, transitioning to a finance role for HR in 1995. In those days, departments submitted payroll on handwritten paper forms, DaFIS was just getting started, and PPS entry was being decentralized to departments. 
---
Chip Swenson & John McKnight  |  Grounds & Landscape Services, 33/32 Years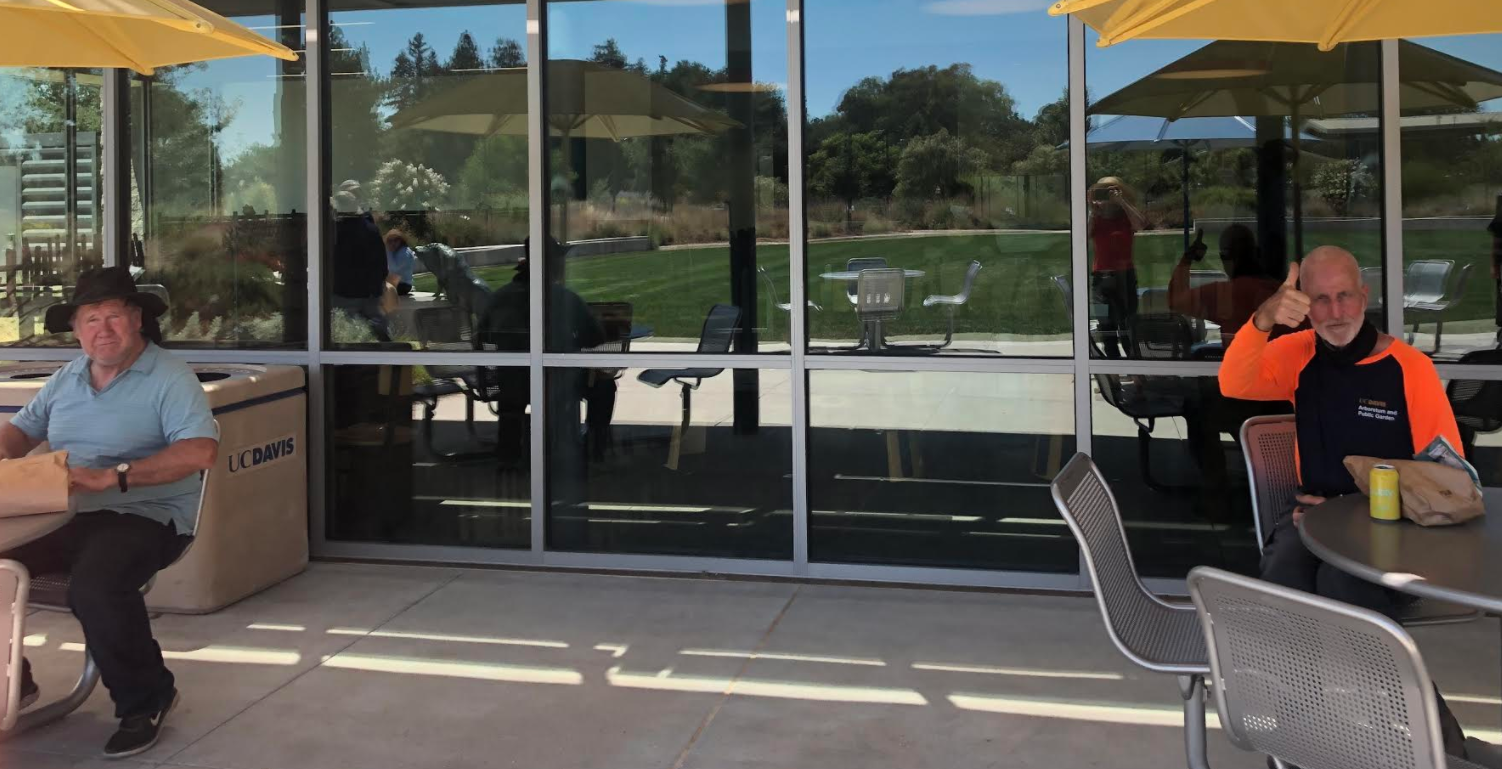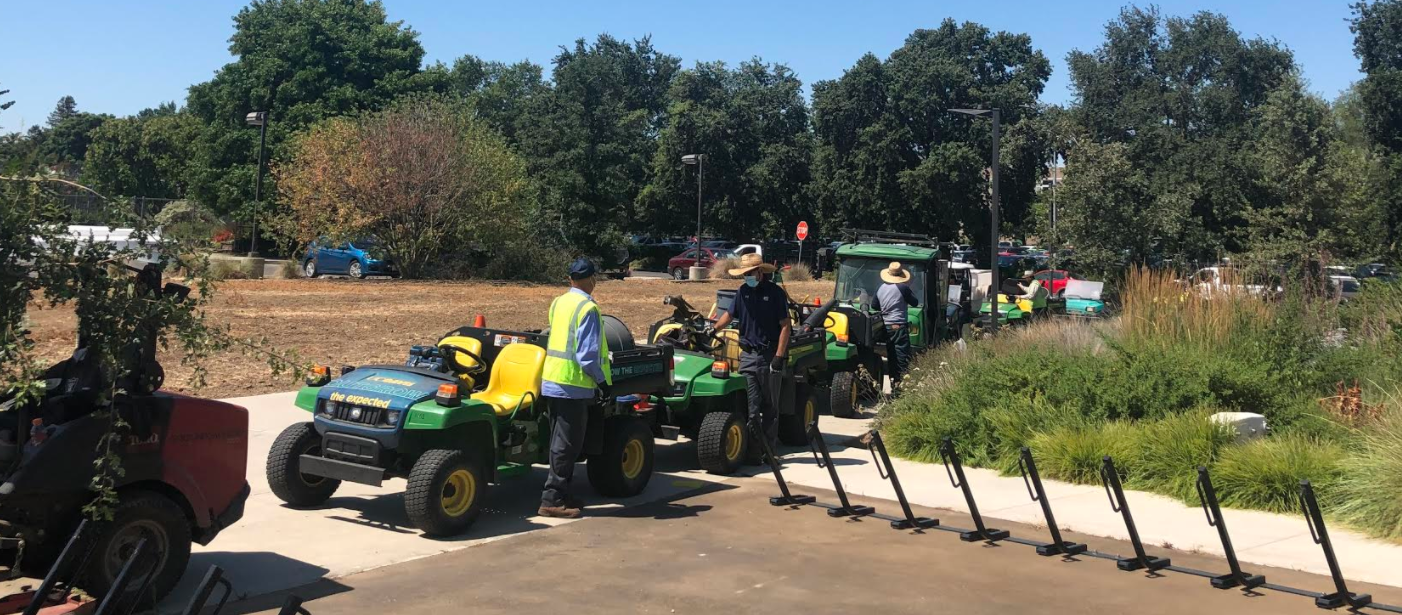 |  Also Retiring in 2020... | Department | Years of Service |
| --- | --- | --- |
| Margarita Alvarez Valencia | Facilities Management  | 4 years |
| Jim Bartlett | Facilities Management | 40 years |
| Susan Baszczewski | Finance & Business | 2 years  |
| William Beermann | Police Department  | 10 years |
| Donna Chachere | Facilities Management | 17 years  |
| John Crespo | Supply Chain Management | 23 years |
| Alyse Defazio | Finance & Business  | 14 years  |
| John Dysart | Facilities Management | 16 years  |
| Ellen Ferdinand | Design & Construction Management | 28 years |
| David Franklin | Facilities Management | 34 years |
| Rick Greenleaf | Facilities Management | 28 years  |
| Paul Henoch | Police Department  | 36 years |
| Regina Jaworski | Divisional Resources | 25 years |
| Russell Johnsen | Supply Chain Management | 13 years |
| Gaytri Kakwani | Finance & Business | 21 years  |
| Marvin LeBlanc | Facilities Management  | 14 years  |
| Stanley Lim | Facilities Management | 21 years  |
| Angela Maciel | Supply Chain Management | 26 years  |
| Russell Mark | Facilities Management | 15 years |
| Abel Martinez | Facilities Management | 24 years |
| Dan McCann | Facilities Management | 5 years |
| Paul Montoya | Facilities Management | 27 years  |
| Vernon Nickell | Supply Chain Management | 35 years  |
| Juan Ramirez | Facilities Management | 37 years  |
| Lawrence Rials | Facilities Management | 13 years  |
| Enrique Rivas | Human Resources | 28 years  |
| Monte Rohrbach | Facilities Management | 14 years  |
| Taeko Schroeter | Finance & Business  | 14 years  |
| Theresa Schumacher | Finance & Business | 22 years  |
| Gary Simmons | Grounds & Landscape Services  | 20 years  |
| Ronald Ulricksen | Facilities Management | 10 years  |
| Linda Vermeer | Supply Chain Management | 20 years |
| Mercedes Villasenor | Grounds & Landscape Services  | 20 years  |
| Javier Villegas  | Facilities Management  | 25 years  |
| Kathy Wallace | Supply Chain Management | 31 years  |
| Ying Wang | Facilities Management | 20 years  |
| Daniel Wright  | Facilities Management | 25 years  |
Primary Category
Tags