Introducing UC Davis' New Chief Human Resources Officer
Dear Colleagues,
After a comprehensive national search that included an exceptional pool of candidates, I'm pleased to announce that Tammy Kenber has been selected to serve as the next Chief Human Resources Officer, leading both UC Davis campus and Health HR functions. Tammy has extensive experience leading HR on behalf of large and complex California organizations and understands the complexities of the California labor market and employment policies. Tammy also has roots in the region, having worked in Sacramento, Rocklin and Pleasanton for many years.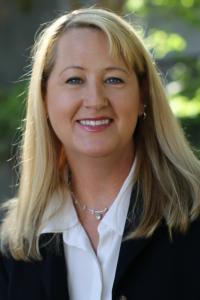 Tammy will join UC Davis on Dec. 5. She comes to us from the California State University System HR Office where she has been the Associate Vice Chancellor for HR since 2019 and has had direct organizational oversight and management of all systemwide day-to-day HR operations including, among other areas, benefits, talent acquisition, classification and compensation, policy administration, data analytics and general employment. Prior to working in the California State University System office, Tammy was a Chief Human Resources Officer at Sonoma State and Sierra College and held several HR leadership positions in the greater Sacramento region in high tech, health care and government. 
Tammy holds a bachelor's degree in business administration and a master's degree in human resources/organizational development from Drexel University. She also has a green belt in Lean Six Sigma/6S and has previously served on the Board of Directors for both CUPA-HR NorCal and CalSHRM. She also holds numerous professional certifications including change management, senior human resources professional, and interest based bargaining.
I'd like to extend my sincere thanks to Kirsten Stevenson, who has served as interim CHRO and interim Deputy CHRO since July 2022. Kirsten's willingness to step in and lead HR is greatly admired and appreciated. That's why it's bittersweet to also announce that Kirsten has accepted a new opportunity with the University of North Carolina Chapel Hill as Senior Employment Counsel. To ensure a smooth transition, Kirsten has offered to continue advising Tammy before and after she arrives at UC Davis. 
Kirsten joined the UC Davis Office of the Campus Counsel in 2014, following a nationwide recruitment. During her time at UC Davis, Kirsten has established herself as the lead counsel and expert for all academic and staff labor and employment legal matters. As Principal Campus Counsel she was also a key legal advisor in campus contract and construction matters. Notable accomplishments include being a member of the core team that worked with the City of Davis and County of Yolo to form a legally binding memorandum of understanding to improve collaboration and partnership in 2018, and provided legal support for the construction of The Green at West Village in 2019. Kirsten was also a key member of the legal team that helped resolve the CEQA litigation in 2021, which allowed Aggie Square to proceed to ground breaking. Most recently she was lead counsel for Healthy Davis Together. Kirsten will be deeply missed by campus leadership, Chairs and managers across campus and Health, HR, and her close colleagues in the Office of the Campus Counsel and Health Legal Affairs. She leaves UC Davis with significant accomplishments.
Please join me in welcoming Tammy to UC Davis and thanking Kirsten for all she's done to lead and support HR and the Office of General Counsel.  

Clare Shinnerl
Vice Chancellor
Finance, Operations and Administration
Primary Category
Secondary Categories
Tags