Aggie Enterprise Project Timeline
The following message was delivered to Aggie Enterprise stakeholders on November 8, 2022.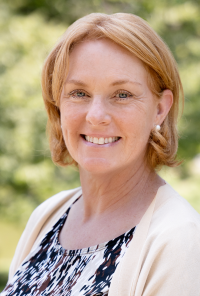 Dear Colleagues,
We write to provide you an important update on the Aggie Enterprise business transformation initiative. After consultation with leadership and in response to feedback from stakeholders and the Aggie Enterprise Project Management Office, the decision has been made to allow for a one-time extension of the go-live date from July 1, 2023, to January 1, 2024.
We believe that the additional time increases opportunities for participation in user acceptance testing, end-user training, and change management activities and will ultimately lead to a more successful financial system launch.
Although the Aggie Enterprise launch date has been extended, UC Davis must still implement a new Chart of Accounts (CoA) on July 1, 2023 to align with UCOP's Common Chart of Accounts initiative. To that end, we are asking our stakeholders to continue prioritizing the new deadlines in the project plan so we can ensure that all milestones are met.
Additionally, efforts are underway to minimize the impact of the Aggie Enterprise extension on UC Davis Health's LEAP (Lawson Automation) project, since the campus and health financial systems must interface. 
We remain grateful for the immense investment of time and energy that so many across UC Davis have made thus far on Aggie Enterprise and look forward to the many shared benefits that this new financial system will bring to us across the life of the project.
If you have questions, please read the FAQs or contact the project team at aggieenterprise@ucdavis.edu.
Sincerely,
Clare Shinnerl
Vice Chancellor
Executive Sponsor, Aggie Enterprise
Finance, Operations and Administration
Matt Okamoto
Assistant Vice Chancellor and Campus Controller, Finance
Governance Co-Chair, Aggie Enterprise
Finance, Operations and Administration
Radhika Prabhu
Assistant Vice Chancellor, Business Transformation and Technology
Governance Co-Chair, Aggie Enterprise
Finance, Operations and Administration
Primary Category
Tags