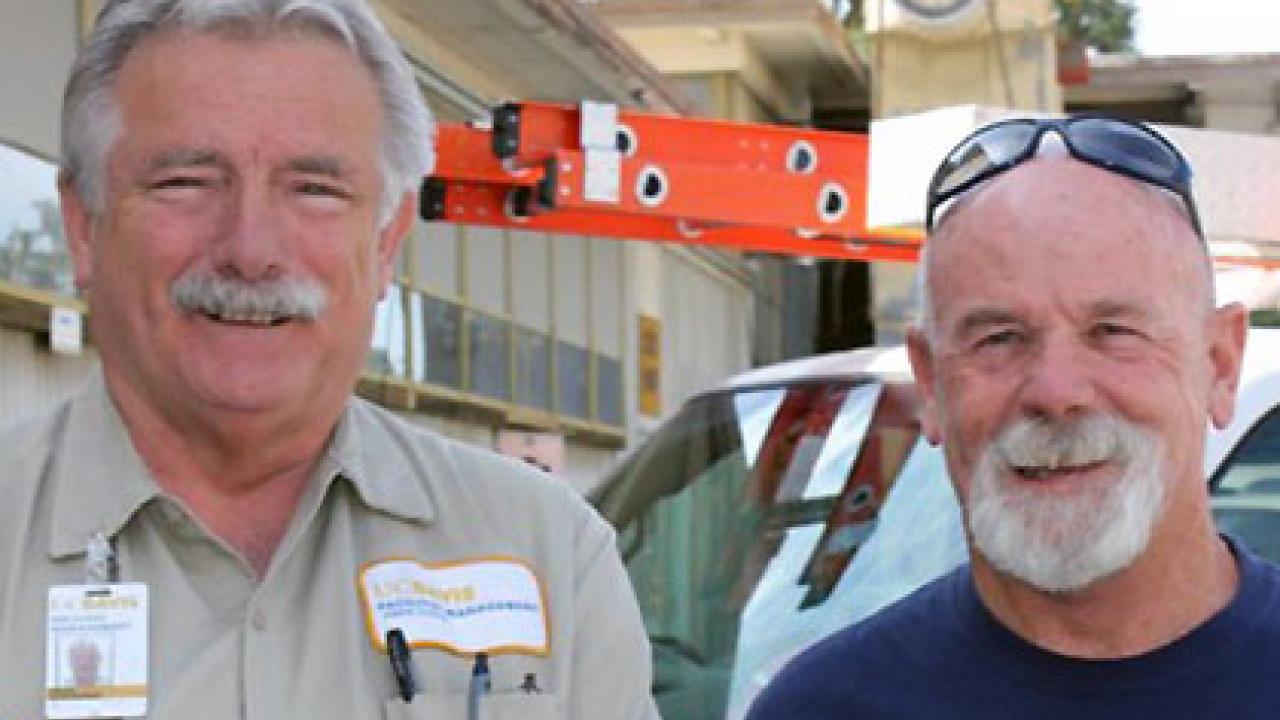 By Lauren Mascarenhas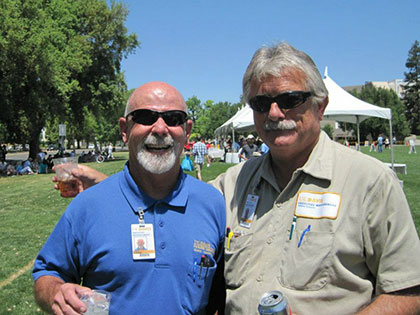 When Brian Benchener and Steve Kynard started working for Facilities Management as construction electricians in 1995, they couldn't have guessed that their time here would help cultivate a lifelong friendship.
After about seven years working as construction electricians, they finally met when they were both asked to join the alarm shop (their "anniversary" is April 1, 2002). Though first apprehensive about making the transition to the alarm shop, they soon made the place their own.
When Kynard and Benchener got to work testing the roughly 100 campus buildings that were outfitted with alarm systems at the time, they noticed there wasn't a clear organizational system or paper trail for the work they were doing.
The two essentially started from scratch, working closely together to create a system that would endure as the campus evolved to house 300 buildings outfitted with alarms.
"We grass rooted the program and we've been using it for the last fifteen years," said Kynard.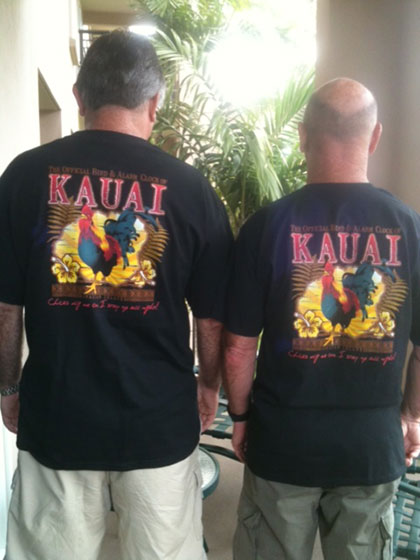 Their joint effort paid off, and teamwork has since been essential to their success at UC Davis. An engineering student working in the alarm shop at the time developed the database they use to store information about the alarms. They've managed to keep in touch over the years. She even attended Kynard's 60th birthday this month. 
These partnerships between units and coworkers have developed into lasting friendships.
"It's a big family," said Kynard. "'Everyone here works together."
But out of the many friendships the pair has cultivated at Davis, the most enduring has been with each other.
Every morning at nine, Kynard brings in coffee, and they talk about everything from their families to fishing to finances. Having a friend at work they can trust with anything has made stressful moments on the job much easier.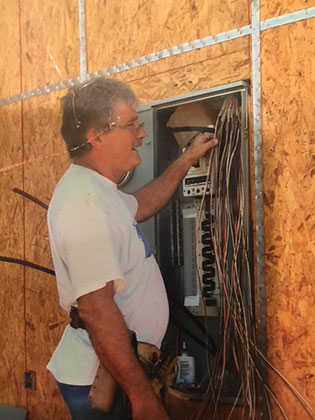 Through the years they've worked together on outside contracting jobs, gone on fishing trips and even taken joint family vacations (once to Disneyworld and twice to Hawaii).
Benchener can only recall one fight they've had in fifteen years – a disagreement over how to approach a project at work. "I was right, of course," he joked.
With years of experience under their belts, they both walk away with some impressive stories to tell. Most people familiar with the campus will recognize the iconic UC Davis water towers, but few can say they've been on top of one. Benchener once walked on the very top of a water tower – 200 feet above the ground – to change a lightbulb.
Kynard is no stranger to heights himself. He's monitored multiple concerts in the pavilion from catwalks high above the rest of the crowd. From this unique position, he's seen performances by Kesha, Tiesto and LMFAO. The latter even inspired his last Halloween costume: Redfoo, one half of the eccentrically dressed LMFAO duo.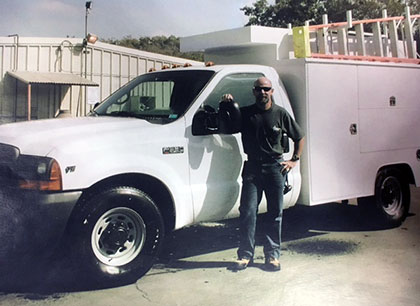 Kynard said the best part of the job is knowing that the work they do is truly important. People often take the time to thank them and nothing compares to recognition for a job well done.
"Don't rock the boat and keep your nose clean… That's what they told me when I got here," said Benchener, who now passes along the advice to the younger guys in the shop.
Though it will bring changes, one thing retirement definitely won't bring for these two is boredom. They plan on being busier than ever. And though their days in the alarm shop have come to an end, there's sure to be no shortage of fishing trips or coffee dates in their future.
"I'm going to miss you, man," said Kynard.
"You can text me anytime," said Benchener.

  
Category
Tags