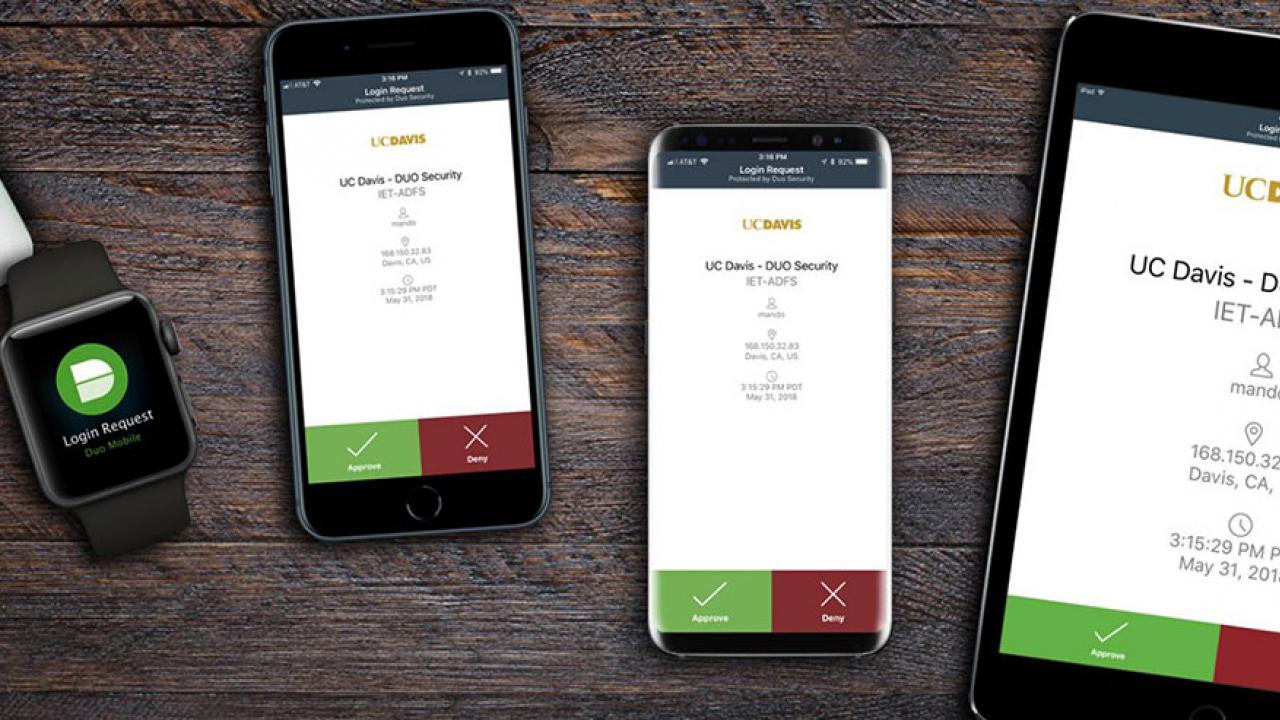 Meet the electronic version of a deadbolt on your door -- Duo is now available at UC Davis! In order to better protect your campus computing accounts and information, Duo requires users to enter a second "factor" before logging into that service. 

Some of the benefits of duo multi-factor authentication include: 
Provides better security for you and your computing account
Provides better security and protection of campus data assets, applications, and websites
You can use a hard token or the free mobile app on your smartphone
Sign up today at the IET website! For more information, visit the Move to Duo website. 
Category