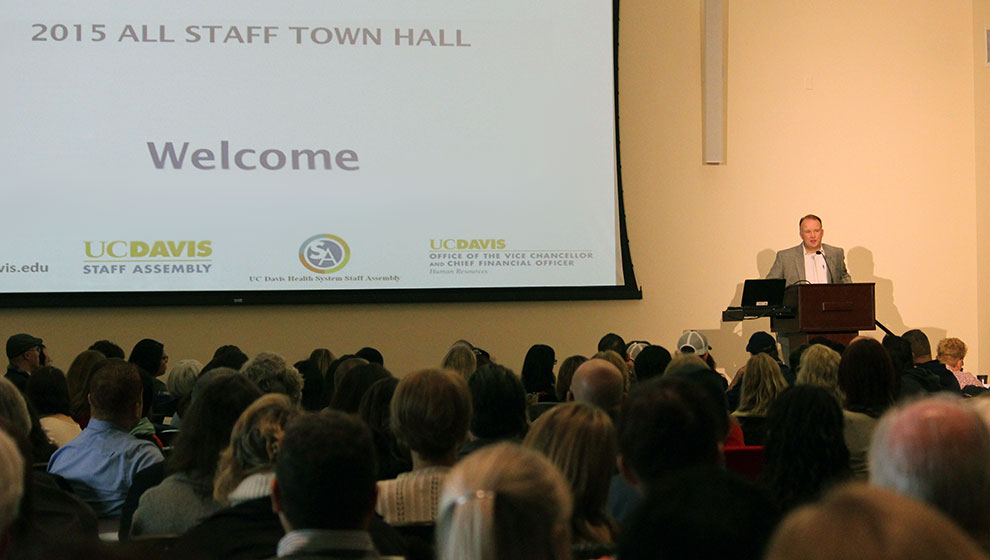 December 8, 2015
By Dateline staff
About 1,300 people "turned out" for the All-Staff Town Hall on Monday (Dec. 7), more than 1,000 of them by logging on to the live stream. The rest comprised a standing-room-only audience at the Conference Center.
"I'm really heartened to see so many people here live … and online," said Dave Lawlor, vice chancellor and chief financial officer. The Office of the VC-CFO collaborated with Staff Assembly in presenting the forum.
"Success for this meeting will be for you to feel heard, for you to feel like we're focusing on some of the right items" pertaining to staff engagement, Lawlor said.