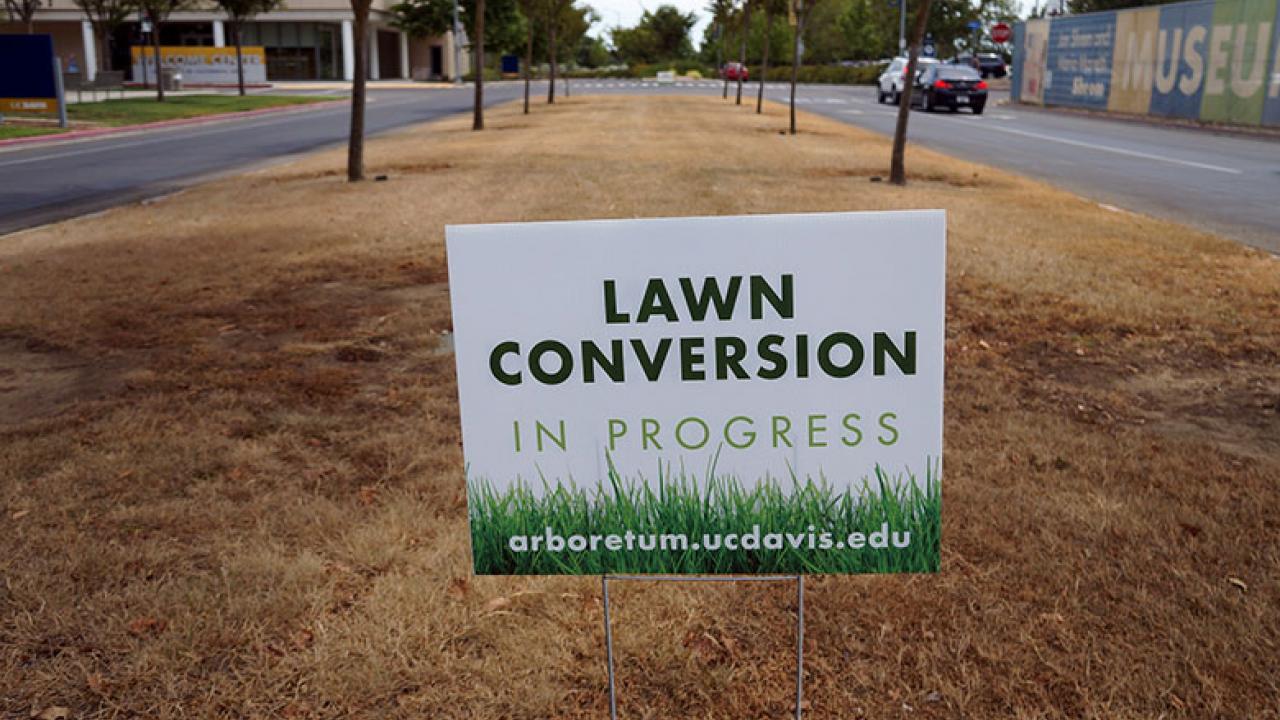 By BreAnda Northcutt
August 13, 2015
Facing one of the worst droughts in California's history, UC Davis is delivering innovative ways to steward every last drop of water.
"At UC Davis, we thrive on solving challenges," said Dave Lawlor, UC Davis's Vice Chancellor and Chief Financial Officer, the office responsible for spearheading the university's drought response efforts. "With no immediate end in sight to the drought, we think we can demonstrate success for others considering deep changes to their approach to water savings."
From cutting irrigation use by 49%, to engaging in cutting-edge research to trap rainwater for food processing, UC Davis has saved an astounding 322 million gallons of water over the last year. That's enough to fill the Rec Pool 657 times!
Created more than a century ago with a singular focus on agriculture, UC Davis is now one of the world's leading academic institutions committed to finding transformational solutions to feed and nourish the world for decades to come in an environmentally sustainable way. And modeling methods to grow more with less water is a critical component to that.
"The Arboretum and Public Garden has been researching and demonstrating sustainable landscapes for decades," explained Bob Segar, Assistant Vice Chancellor for Campus Planning and Community Resources, spearheading the visitor-welcoming campus initiative for the VC-CFO organization. "Now we are in the midst of a dramatic transformation of our campus to valley-wise gardens and grounds."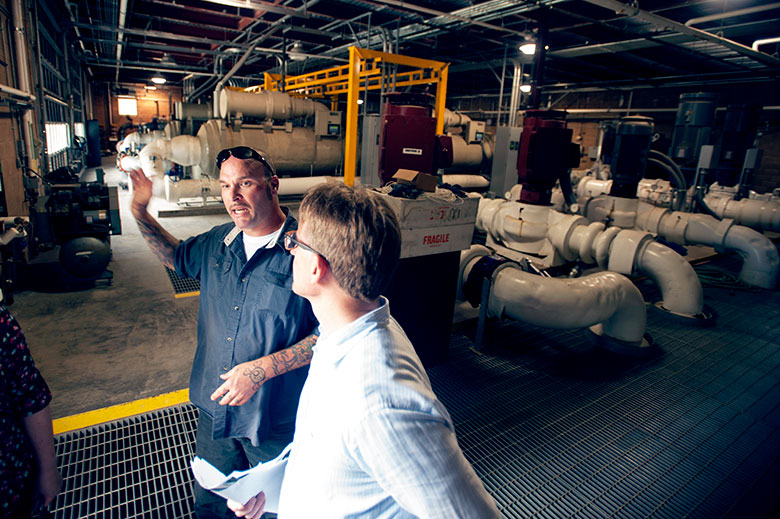 Despite triple the population on the Davis campus, we've managed to keep water use relatively flat using a variety of water efficiency projects and conservation education.
And when Governor Jerry Brown and Janet Napolitano asked the University of California to dramatically cut water use, officials across UC Davis put their best thinking forward. From making water conservation a priority in research labs across campus to reducing water use on the city-sized campus, UC Davis is making significant progress.
Utilities, which also is one of 14 units within the VC-CFO organization, recently opened the valve on a project that will save 61 million gallons of potable water annually on the Davis campus by replacing drinking water with clean, recycled water at the central cooling plant. The saved water amounts to about 9 percent of the campus's total potable water use for a year.
"I think it is a great example of UC Davis taking a leadership position on water management in response to the drought," said David Phillips, director of Utilities. "If this works as well as we anticipate, we plan to keep this system in place long after the drought ends."
Other key actions to reduce water consumption include the following:
Design and Construction Management revised the Campus Standards and Design Guide for new construction and building renovations to maximize water savings.
Environmental Stewardship and Sustainability manages a number of campaigns to encourage voluntary conservation efforts and other leadership efforts, partnering with administrative and academic units.
Facilities Management installed low-flow fixtures in about 1/3 of campus facilities, installed water saving technology in renovation projects, and reduced waste in various building water purification systems.
Arboretum and Public Garden has worked for a decade to both educate visitors and model water conservation, including converting 2.6 acres of turf to drought-tolerant landscaping, aggressive irrigation measures, and capturing and using of rainwater.
Student Housing installed low-water use fixtures, engaged in aggressive outreach campaigns to encourage residents to conserve water, and used its purchasing power to select a green certified linen service provider.
Utilities installed an extensive pipe and pump system to replace drinking water with clean, recycled water at the central cooling plant, and provides leadership across campus to help researchers and administrative units implement water conservation efforts.
Health Systems made operational improvements at the central plant reducing water use by 5.4 million gallons per year, and installed a new hospital medical gas / media vacuum system conversion to reduce water waste.
Together, these efforts have led to a total savings of 322 million gallons of water over the last 12 months compared to 2013 levels. Officials from all levels of the university continue to work together to identify projects to steward every precious drop of water.
Related Links
---
BreAnda Northcutt is Communications Director for the Office of the Vice Chancellor and Chief Financial Officer, the organization responsible for spearheading UC Davis sustainability and drought response efforts.