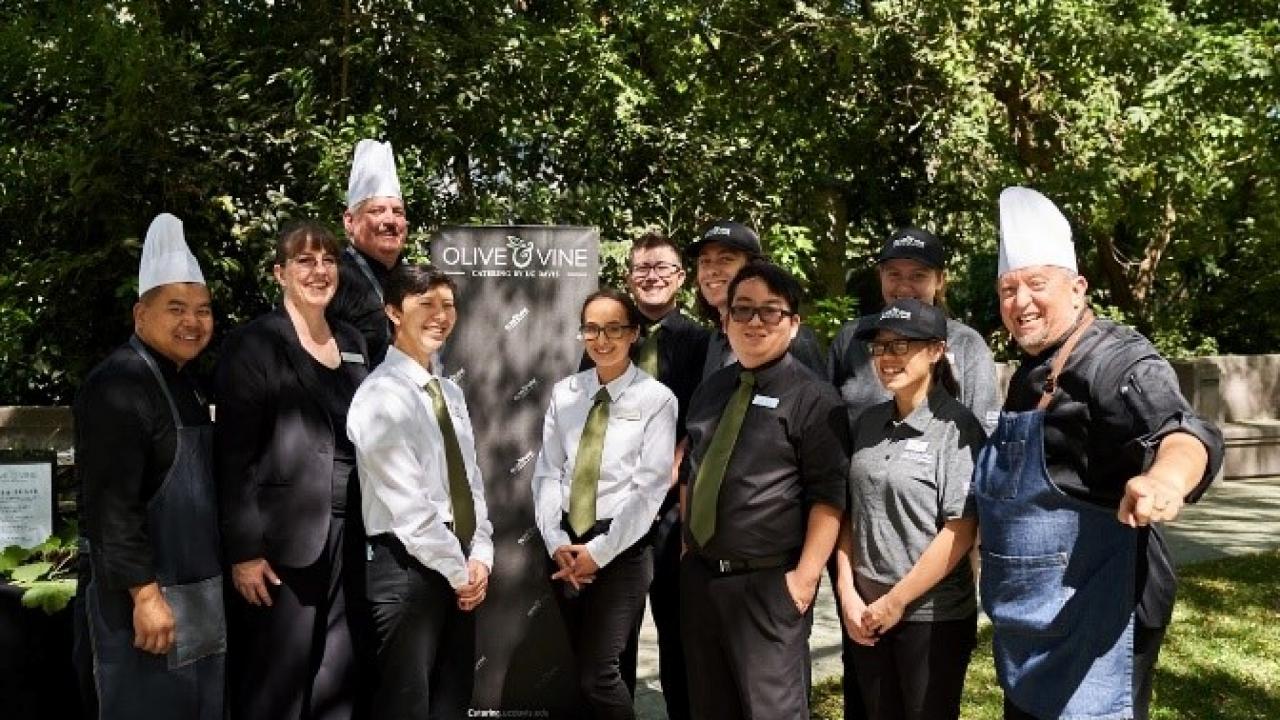 UC Davis has another set of accolades to celebrate. Earlier this summer, UC Davis was selected by Unique Venues, a marketing and membership organization for event planners and non-traditional event spaces, for two different catering and venue awards.
The university won the Best Venue For Locally Sourced Catering category and was named a Top Pick in the West Coast Training Venues category.
With the university's close proximity to sprawling vineyards and locally-sourced foods, it's no wonder that our campus caterer, Olive & Vine, helped us emerge as a top contender. Olive & Vine, whose name pays homage to UC Davis' research in olives and wine, is part Student Housing on campus.
To receive this award, nominees had to meet certain sustainability and menu requirements — which for the number one sustainable university in the country, was an easy request to deliver. With over 51 percent of their menu items grown locally, they boast an impressive selection of creative entrees and libations.
"It's truly an honor to be recognized for the amazing work that our Olive & Vine team is doing" said Kraig Brady, director of Hospitality and Dining Services. "They have worked so hard to launch our new brand, and our new menu options have been well-received by all the event planners on campus. This really meant a lot to Olive & Vine."
Unique Venues also seeks to recognize venues and locations that will draw attendees in for conferences and trainings. Not only does UC Davis offer Olive & Vine as the campus caterer but they also offer plenty of space to roam around. On a backdrop off green fields and blue skies, up to 6,500 guests can enjoy their next corporate training on our 5,300-acre campus. Even multi-day trainings are no problem — the university can comfortably host up to 3,900 guests a night in residence halls and apartment suites.
UC Davis will be formally recognized for their wins at the annual Unique Venues conference in October. To top it all off, Olive & Vine will be featured in the BEST OF Magazine that will showcase some of their distinctive menu collections.
Congratulations Olive and Vine at UC Davis!
The complete listing of Best of Show venues is at uniquevenues.com
Category