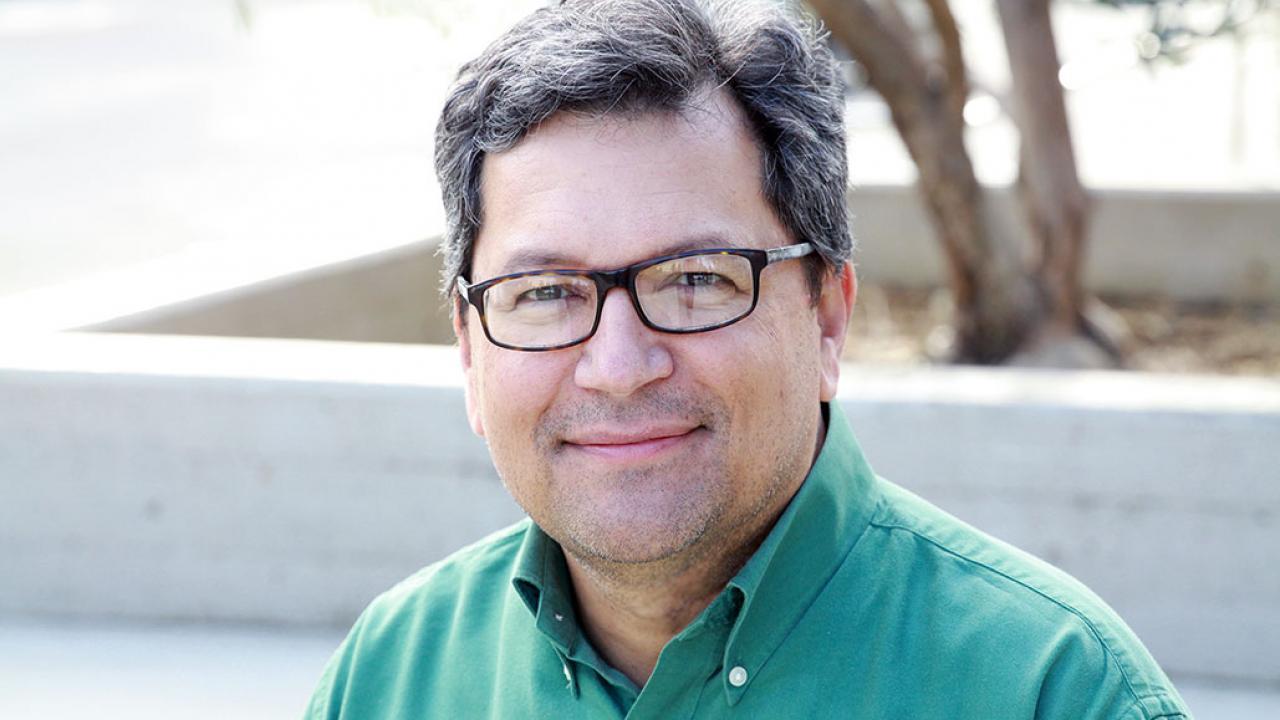 When did you join the University?
October 2001
What's your day-to-day role in stewarding university resources?
I'm a part of the FOA communications team, and I provide web design and development services to units in our division. For several years, I was a primary resource for units that didn't have a technical staff, but needed web support. As campus web technology has changed, the focus of my work has changed to design aspects, particularly to ensuring visitors to our websites can quickly find the information and services that they need.
What's an example of how you delight customers?
The Pay for Performance website comes to mind. The team was made up of staff from communications and human resources offices from the campus and health system. We were working in a very compressed timeframe, had lots of content from disparate sources, and a large, diverse audience. There was a great deal of on- and off-line discussion, and lots of reviewing and updating of content. My part was to assimilate all of that, and come up with a website that would help people quickly find information they needed – information that would impact peoples' jobs. It was a complex topic, so I wanted to come up with a design that would be simple, inviting…maybe even seem unofficial, as if they had stumbled upon a performance review "cheat sheet." The overall reaction was good, people did find it helpful, and that felt great.
"I may be several steps back from the front lines...but I feel glad knowing I play a part in the larger mission of UC Davis."
What do you like best about working at UC Davis?
I love being on campus. I moved here from Los Angeles and worried at first that I'd get bored – but Davis is a wonderful city, and there's so much to do on campus – museums, theaters, libraries, sporting and cultural events, parks, and the people, especially. Additionally, I like the idea of working for a public institution and being of service to something greater. I may be several steps back from the front lines of the work here, but I feel glad knowing I play a part in the larger mission of UC Davis.
What's the most challenging part of your job?
With collaborative project like websites, there's always a need for compromise by all parties involved, so it's great when we can create something that satisfies everyone and – most importantly – is useful to people. One of the most challenging parts of my job is working to find that middle-ground where so that the result meets the needs and interests of the greatest number of people. I try to listen to all sides, look for the similarities or connections between those sides, and seek multiple solutions, if possible.
Tell us one thing about yourself that most people wouldn't know.
Duke is my given name. My dad was never happy with his given name – Ralph. He was a bit of a rough-and-tumble guy when he was young, and he said he wanted his first son to have a "cool" name…Duke was the only one my mom would agree to! My mom's Hawaiian, and since there's a famous Hawaiian named Duke Kahanamoku, she thought it'd be okay.
What's something you like to do when you aren't at work?
I took up drawing a couple of years ago, and I enjoy doing that. I'm also trying to pick-up watercolor painting...which isn't quite as enjoyable at the moment! I was a creative writing major in college, and recently I've been thinking about bringing the two together to tell stories in graphic novels or a related format.
Category