By Lauren Riebs
New position, AVC for Business and Intelligence, to support data analysis and decision-making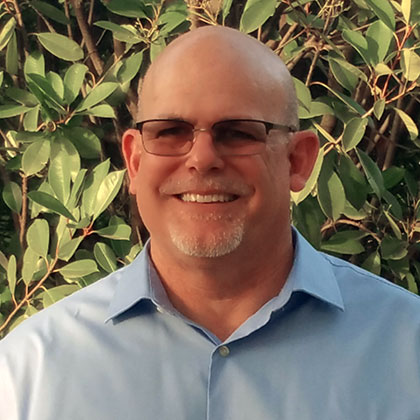 This summer, UC Davis will welcome a professional to lead campus wide initiatives in business intelligence. 
Greg Siino starts June 30 as Assistant Vice Chancellor for Business Intelligence, a new position to support operational and strategic decisions through data and analysis. 
Siino comes to UC Davis with almost 30 years of IT expertise, including extensive experience working in the high-tech industry leading the implementation of global strategic initiatives and building business intelligence systems in higher education. His innovative work in the private sector resulted in two U.S. patents.  
"Greg possesses the rare combination of leadership, analytical and technical expertise required for success in this position," said Robert Loessberg-Zahl, Director for Budget and Institutional Analysis. "He understands that collaboration is at the heart of what it takes for Business Intelligence to succeed in its aims." 
Business Intelligence (BI) describes a process for creating an environment for better decision making. To make informed decisions, leaders need access to good data that makes sense and appropriate tools for analysis and reporting. Business intelligence experts help develop pathways to collect, store and translate data in a way that is easily accessible to end users. 
Siino's first projects, according to Loessberg-Zahl, will be to engage campus leaders in a dialog about building a BI and data stewardship infrastructure that is appropriate and useful for UC Davis. They will include a proposal for a pilot phase to engage willing stakeholders in a proof of concept implementation. The university hopes to deploy Siino's experience to support the collection, analysis and reporting of data to positively influence student success, enrollment planning, process improvement, human resources, capital planning and so on. 
In an ever-changing business landscape with new technologies and systems, Business Intelligence will enable UC Davis to excel in collaboration, discovery and analysis of data as well as enhance information security and privacy. 
Siino earned a Bachelor's degree in Business Administration with a concentration in Management Information Systems from California Polytechnic State University and a Masters of Business Administration from California State University, Sacramento. Prior to his appointment, Siino was the Director of Data Services and Business Intelligence at California State University, Sacramento, responsible for managing the campus data warehouse and business intelligence solution.
Tags