FOA and its units support campus wayfinding, and our signs show how we employ university branding in the public and the environment. Samples of signage include building signs, campus maps, road signs, construction projects and pedestrian directions. Please contact us for help with your next signage project.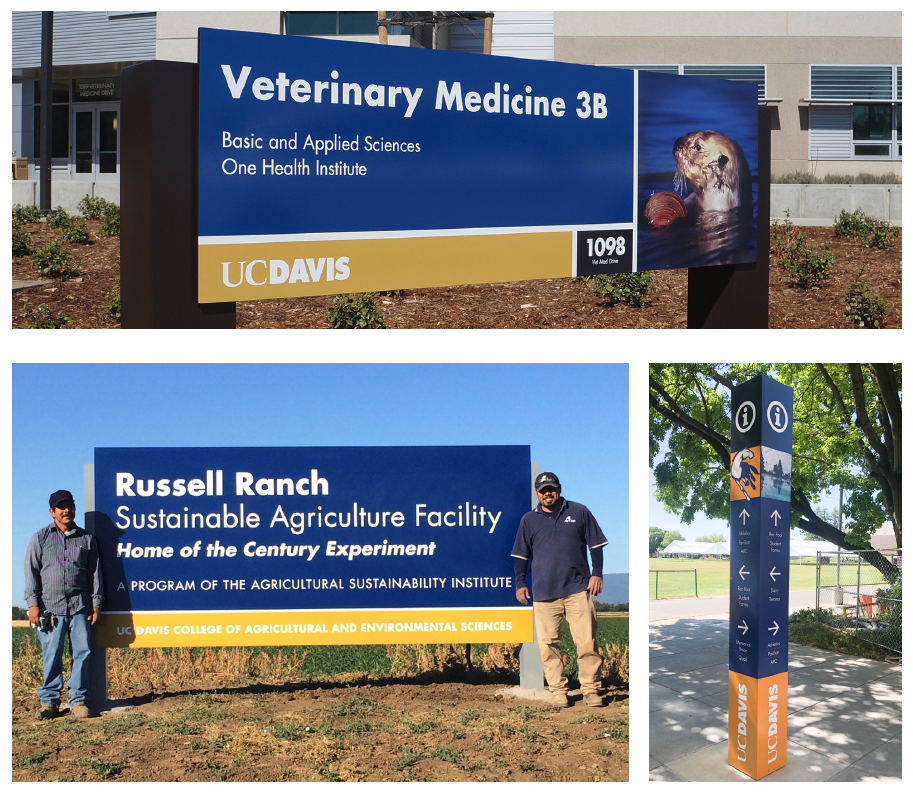 ---
Apparel & Promotional Items
Here are some examples of how our wordmarks are placed on FOA-branded apparel. Care must be given to each embroidered application. Proper thread count, material selection and fabric color should be carefully chosen. Fabrics with a tight weave are best for embroidery. The logo should not be smaller than 1" in height, and white or navy fabrics are preferred. The logo cannot be modified on apparel or merchandise. Text or other graphics should not be grouped with the primary logo.