FOA Photography
Photographs should be light, bright and friendly. Try to show appropriate, natural, contextual interactions wherever possible. Be sure to always include a human element. The focus should include a person or people engaged in a meaningful way within the context of the photo.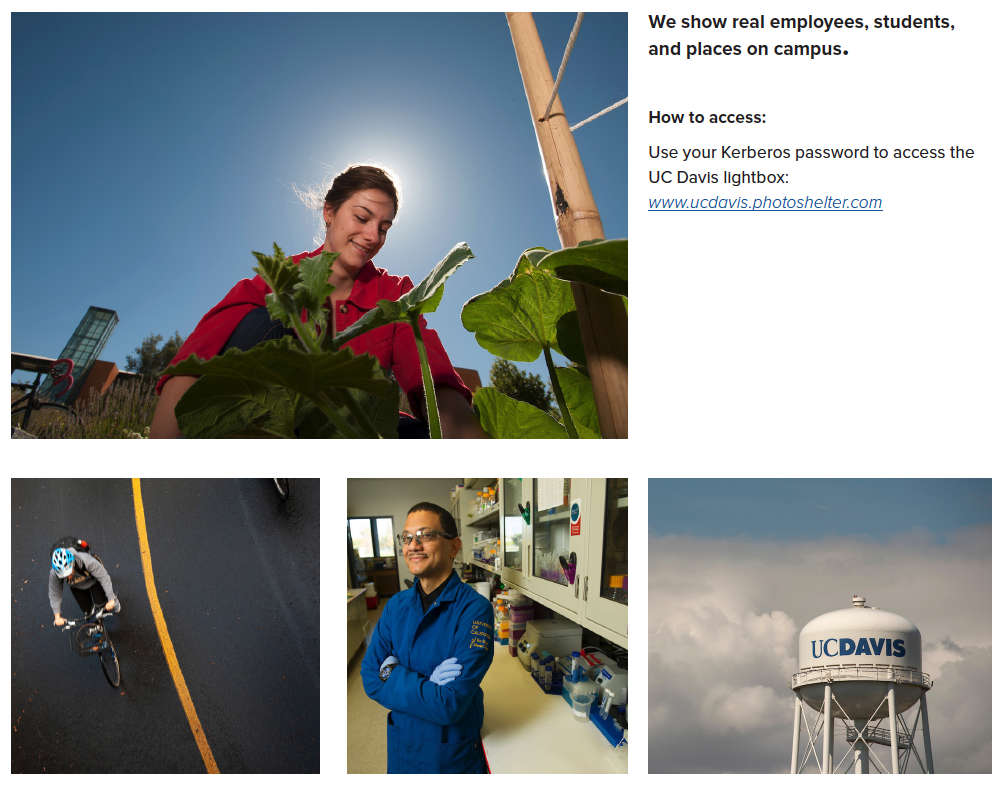 When using photos, please:
Use high-resolution photos
Capture natural smiles
Find well-light scenery
When using photos, please don't:
Use staged portrait-styles
Use generic stock photos
Use close-ups of buildings
Use grainy/pixelated photos
Crop heavily
Use dramatic filters
Show safety standards being ignored (lab safety, biking, etc.)
---
Photography Resources
There are several sources for high-quality, UC Davis photos to enhance presentations, websites and publications. The resources below are a preferred alternative to clip art or stock photos. In addition, please contact FOA Communications to inquire about finding and using photos from our growing FOA photography inventory.
UC Davis Strategic Communications provides photography information, guidance and resources for campus communicators.
Photo Libraries
The photos on the following sites may be used by UC Davis staff for university internal communications. Photographers should be credited as required.
Tags