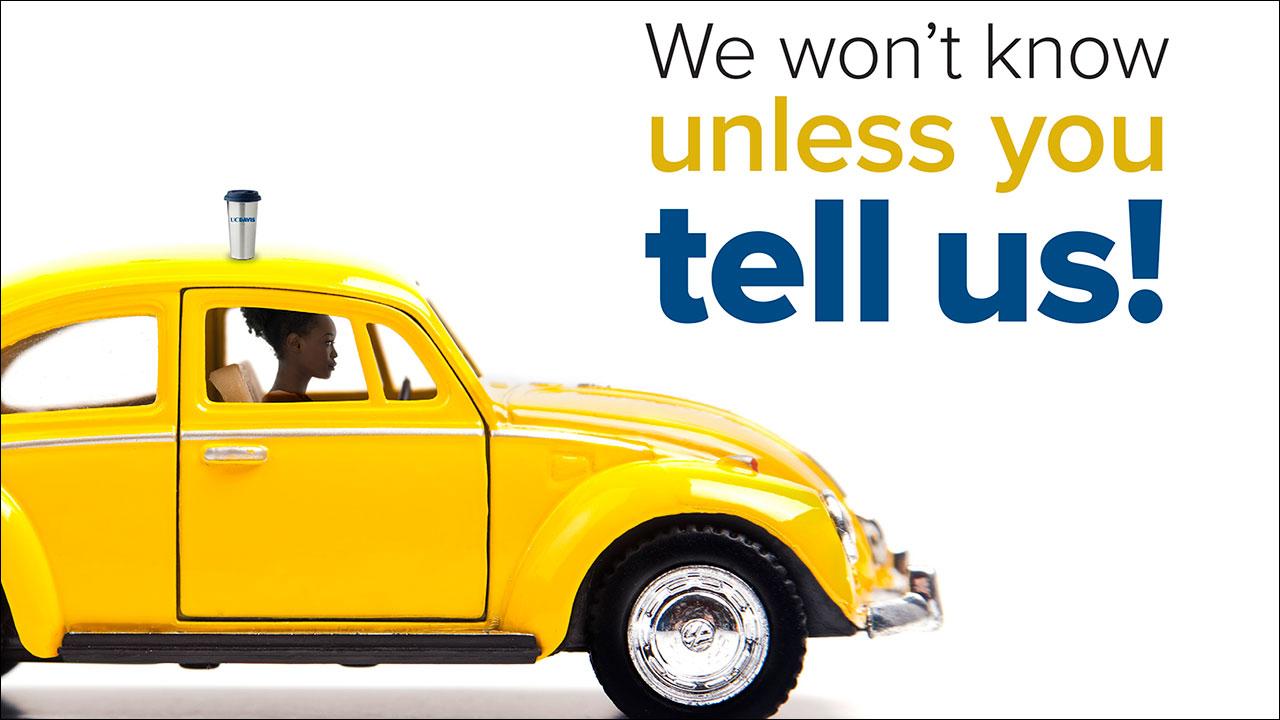 We won't know unless you tell us! is FOA's lede to one of the greatest survey marketing efforts of all time. It's an effort that relies upon you reaching out to your partners, customers, colleagues and others, and getting them to take the survey. Almost everyone who receives a paycheck will receive the first-ever Faculty and Staff Satisfaction Survey, and we want feedback from them all!
Each survey response is a chance for UC Davis faculty and staff to send a message to senior leadership about why they love your program, or to share ideas that could lead to something great for your organization.
We are holding a couple of webinars (2/7 and 2/8, from 1 – 2 p.m., via Zoom technology) to explain what marketing/outreach efforts are already planned and to enlist your help in sharing the survey. Expect to see two invitations shortly. You only need to accept the one you plan to attend.
If you have any questions you'd like to make sure we answer during the presentation, please send them in advance. Also, if there's someone we forgot to invite or someone you would like to send on your behalf, please forward them the invites.
We'll see you online next week!
Grant Nejedlo and Brei Thompson
FOA Communications
satisfactionsurvey@ucdavis.edu