Color plays an important role in FOA's identity. A palette of primary colors has been developed by the university which FOA uses as well. The colors on the following pages are to be used throughout various media.  Consistent use of these colors will contribute to the cohesive and harmonious look of the FOA brand identity across all relevant media. Check with FOA Communications when using the colors that they will be always be consistent.
Some additional updates are coming soon regarding campus colors below. ​​​​​​
If you need help with your color palette in the meantime, please contact
FOAcommunications@ucdavis.edu
Primary UC Davis Colors
FOA uses the UC Davis official colors: blue and gold. These colors help us maintain brand consistency with the university. Use them as the dominant color palette for all internal and external visual presentations.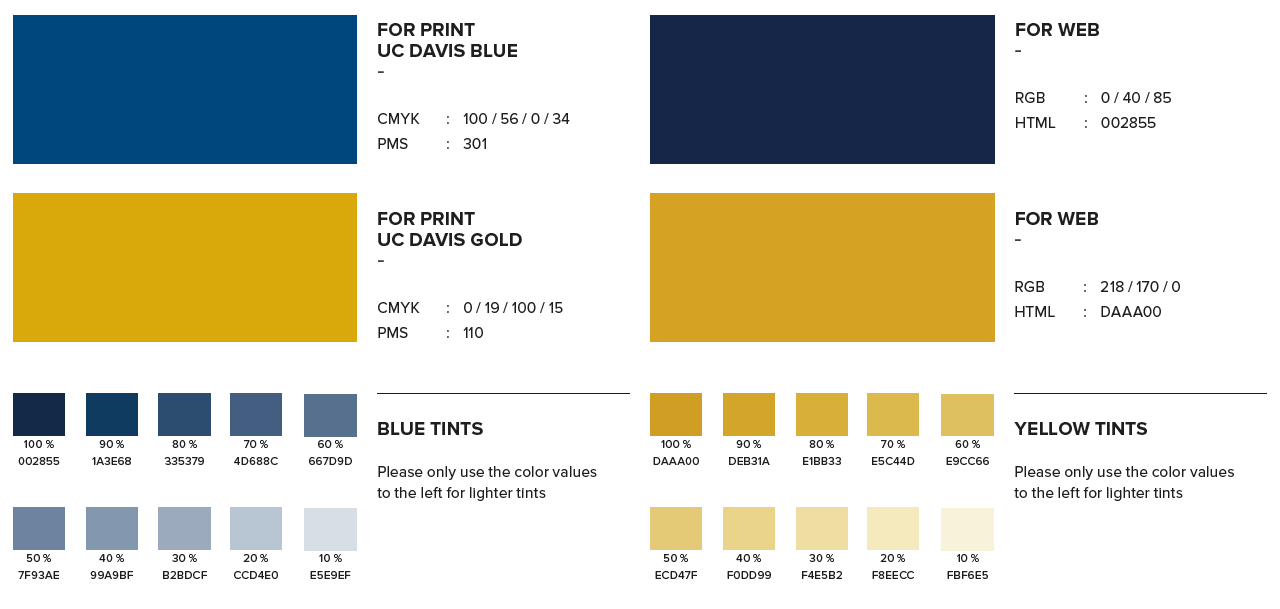 ---
Secondary Color System
The secondary colors are complementary to our official colors, but are not recognizable identifiers for UC Davis. Secondary colors should be used sparingly. Use them to accent and support the primary color palette.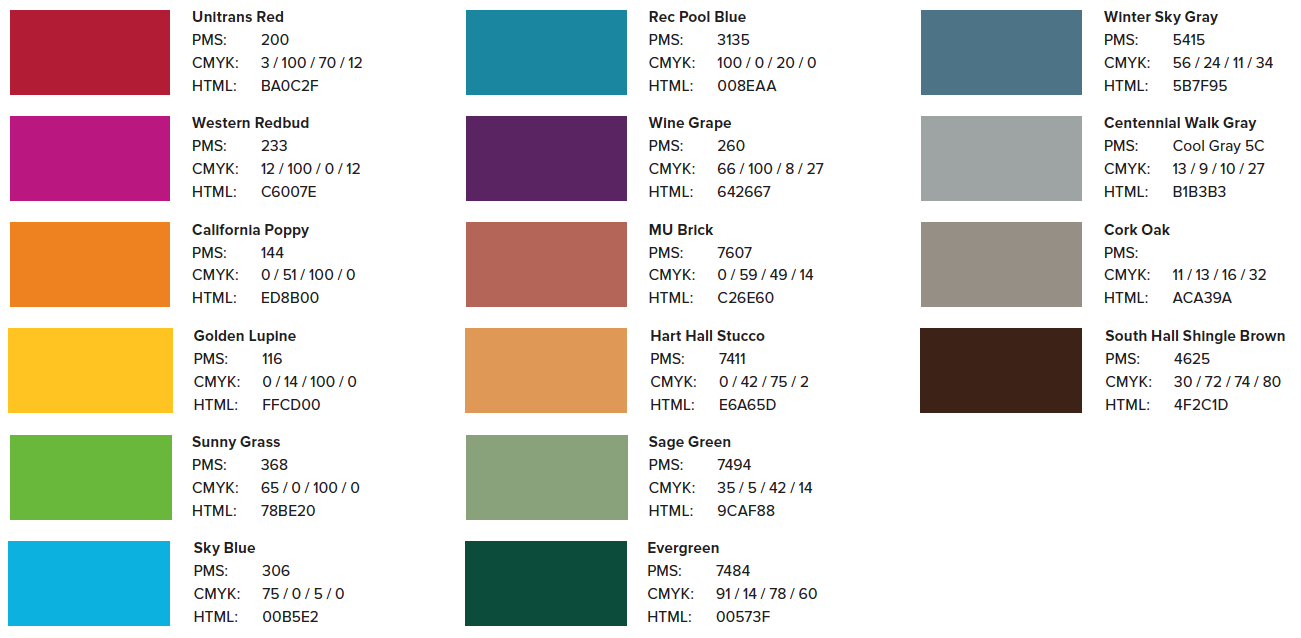 ---
FOA Organizational Colors
The FOA organizational chart differentiates operating units by color. Each operating unit and its departments have a main color that is used on their respective websites and marketing collateral.