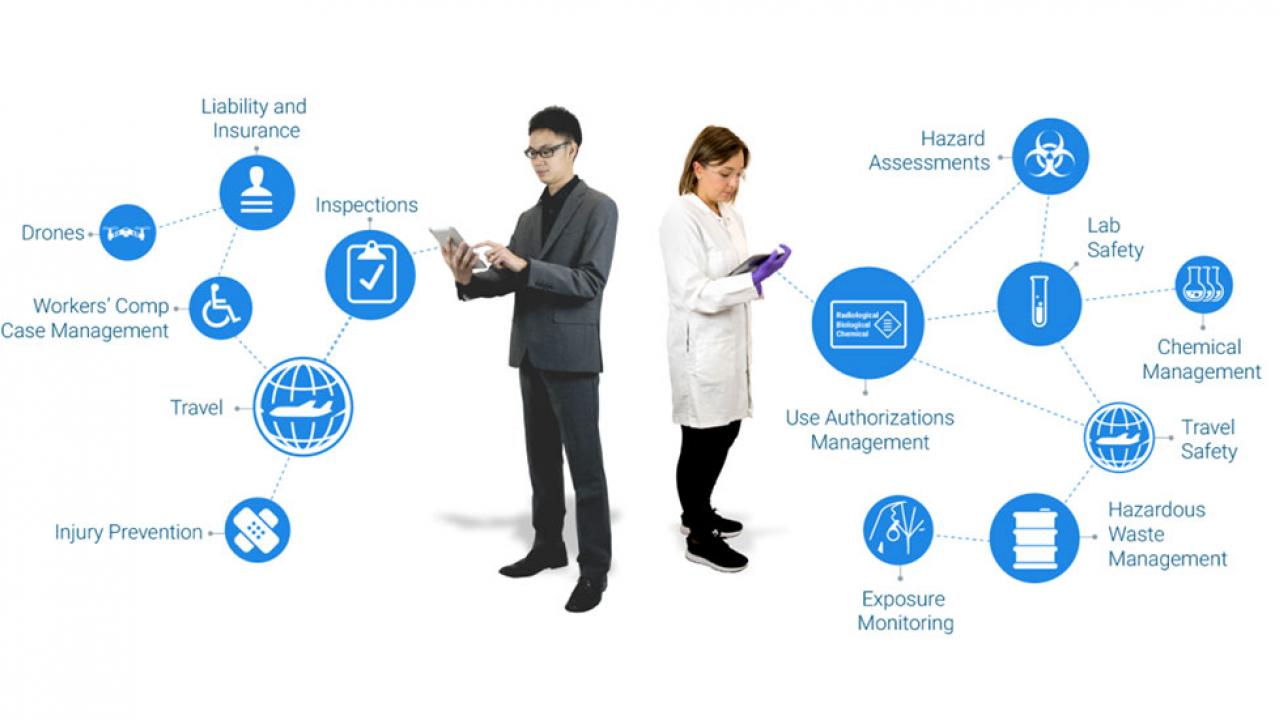 By Dateline UC Davis
UC Davis-based Risk and Safety Solutions, which develops safety and compliance software, recently received nine awards for excellence in innovation, and marketing and communications. The unit operates under the associate vice chancellor of Safety Services, UC Davis; and the chief risk officer for the UC Office of the President.
Risk and Safety Solutions offers more than 25 web and mobile products for laboratories, hospitals, industrial shops and more. Founded to serve the UC system, the unit recently began offering its products and services commercially to other academic institutions and the health care industry.
The awards came from the international Campus Safety Health and Environmental Management Association, which presented them during its annual conference, held this year in Tucson.
The association presented four innovation awards for software in the RSS Safety Suite: Inspect (a mobile, customizable inspection tool), Drones (a tool for registering and tracking unmanned aircraft systems) and Chemicals (a chemical inventory management tool) each received an innovation Award of Honor, while Procedures: Lockout/Tagout (a customizable management system) received an Innovation Award of Merit.
Risk and Safety Solutions received the Marketing Campaign Award of Merit for Risk Summit, an annual gathering of UC safety and risk management professionals; and four Single Media Awards of Honor for radiation flier, chemicals flier, Inspect video and UC Safety Spotlight newsletter.
---
Excerpted from "LAURELS: 'Design-Build' Awards Keep on Coming," by Dateline UC Davis.

Category
Tags