Causeway Connection Updates
Causeway Connection Updates
Intercampus shuttle riders,

We're making a lot of progress in the lead up to the April 2020 launch of the Causeway Connection. Below are several updates, but please reach out with any questions you may have.
All 12 buses have been delivered
Several of the buses have had the exterior wrap applied. You may have seen one during its visit to the Mondavi Center on Wednesday or at the Medical Center this morning.
The Causeway Connection will be designated Route 138
Beginning around mid-February, several unwrapped buses will be put into service on SacRT's Airport Service (#142). This time is dedicated to augmenting driver training and really road-testing the bus range, comfort, durability and more.

We hope you're planning to use the Causeway Connection when it launches in April and we appreciate your ongoing engagement.

Matt Dulcich
Director of Environmental Planning
---
Causeway Connection Schedule Highlights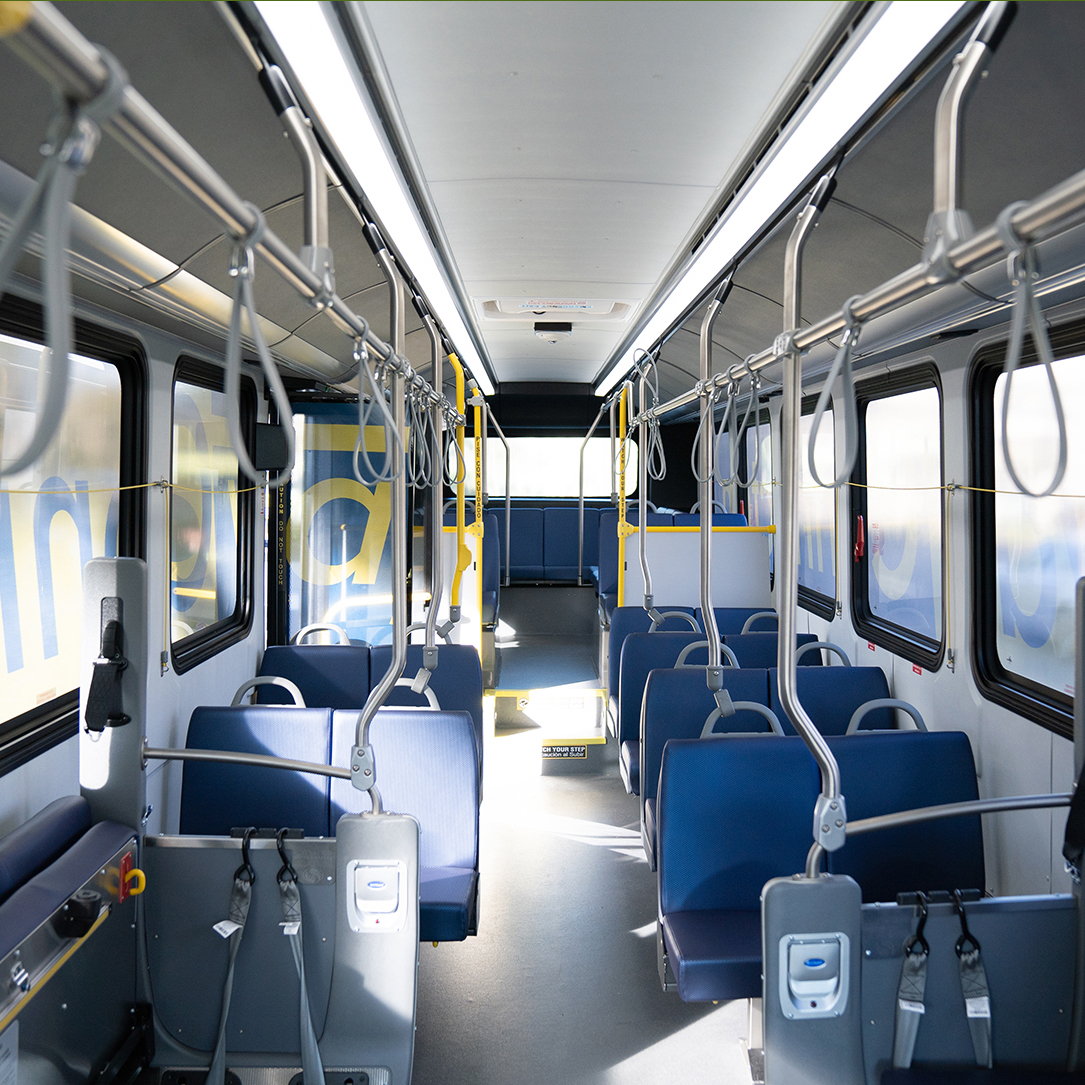 Multiple non-stop and express trips between UC Davis and UC Davis Health during peak commute hours 
Hourly direct trips between the Davis Campus and UC Davis Health during midday hours
52 trips daily between UC Davis and UC Davis Health
Early morning and evening trips
Peak-hour seating capacity for 99 people
Most trips can deliver riders to their destination before the start of each hour
---
MOU and Ongoing Monitoring
UC Davis and Causeway Connection partners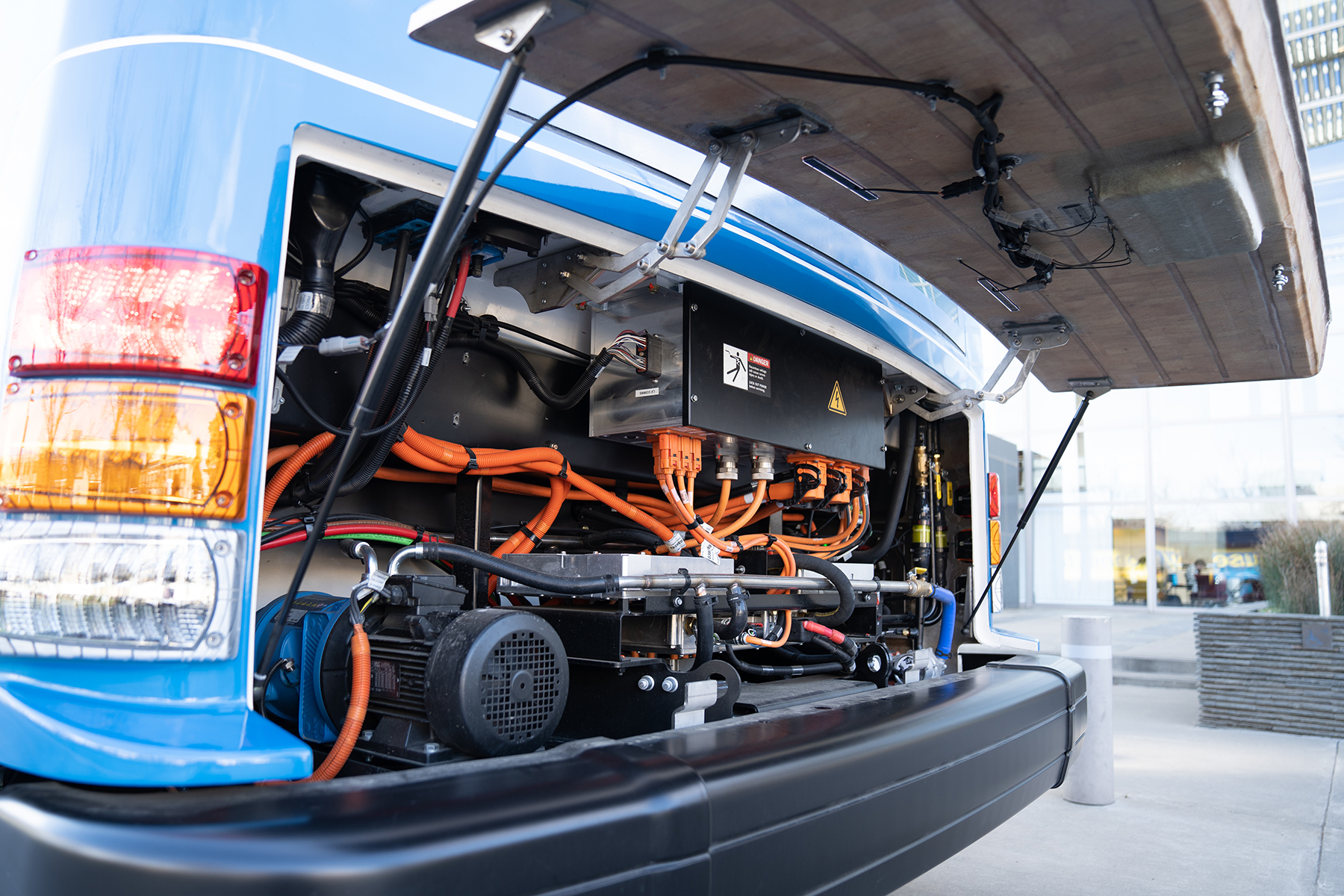 (YoloBus and SacRT) will all enter a Memorandum of Understanding (MOU) that outlines the responsibilities of each partner. UC Davis affiliates will have an opportunity to review and provide comment on the MOU as early as Feb. 10. The MOU is expected to be finalized in mid-March.
Ridership Data & Satisfaction
These key accountability measures will be shared with riders and available to the Yolobus and SacRT executive staff and board members.
On-time performance (via GPS in-vehicle sensors)
Ridership satisfaction (e.g., on-board rider surveys)
Ridership levels
Initial Monitoring Period:
Reports available at six weeks from service launch, three months and six months. 
After Initial Monitoring Period:
Could range from quarterly to annually, using data collected throughout the reporting period.
---
Secure Bike Cages
These secure cages will be available to Causeway Connection riders at no cost.
The Davis Campus bike cage is located in the South Entry Parking Structure and bike shelters will be available at UC Davis Health, at both the temporary terminal and the future mobility hub at 45th and Y streets. Access instructions will be shared broadly when the structures are available to provide riders with a secure location to store bicycles that may not need to be transported across the causeway.
---
Causeway Connection Fares
The Causeway Connection will be open to everyone with low fares for UC Davis affiliates.

UC Davis undergraduate students will ride for free and staff, academics and graduate students will pay the fares listed below:
Employees: $35/mo. or $1.50 per ride. 
Graduate Students: $40/mo. or $1.50 per ride. 
Undergraduates: Fare free boarding.
---
Buy Intercampus Shuttle Tickets Online
Sacramento Regional Transit's ZipPass app is available for UC Davis students, staff, and academics to purchase single-ride tickets (must be used within 48 hours of purchase) and monthly passes for the Intercampus Shuttle.

We hope ZipPass makes getting an Intercampus Shuttle ticket a lot easier and encourages more people to give it a chance instead of driving between the campuses.

Read more about ZipPass for the Intercampus Shuttle