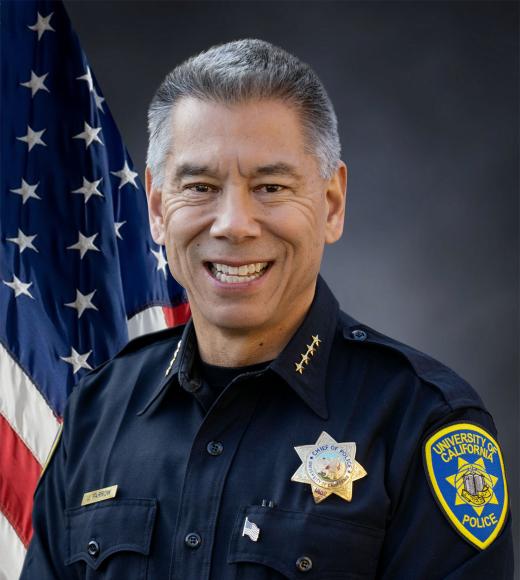 Police Department Administration
Bio
Joe Farrow has more than 37 years of public safety service and served as the commissioner of the California Highway Patrol from 2008, under former Gov. Arnold Schwarzenegger and current Gov. Jerry Brown.
In his role as CHP commissioner, Farrow led more than 11,000 employees who are part of one of the nation's largest law enforcement agencies. In his long career with the CHP, he held every rank since graduating from the CHP Academy in 1979. His distinguished career began as a police officer in the small California city of Pacific Grove.
He is a graduate of the FBI's National Academy and National Executive Institute. He is also a member of the International Association of Chiefs of Police and has served as the chair of its Officer Safety and Highway Safety Committees. Farrow was appointed by former California Attorney General Kamala Harris to the California Racial and Identity Profiling Advisory Board, and he is a member of the University of Southern California Safe Communities Institute and the California Peace Officers' Association. He was appointed by the governor to be California's representative to the National Consortium for Justice Information and Statistics.
Farrow earned his master's degree in education from California State University, San Diego, and his bachelor's degree in criminal justice from California State University, Sacramento.
As the UC Davis chief of police, Farrow has oversight over 80 full-time employees and 50 student employees at both the Davis campus and the university's medical center in Sacramento.