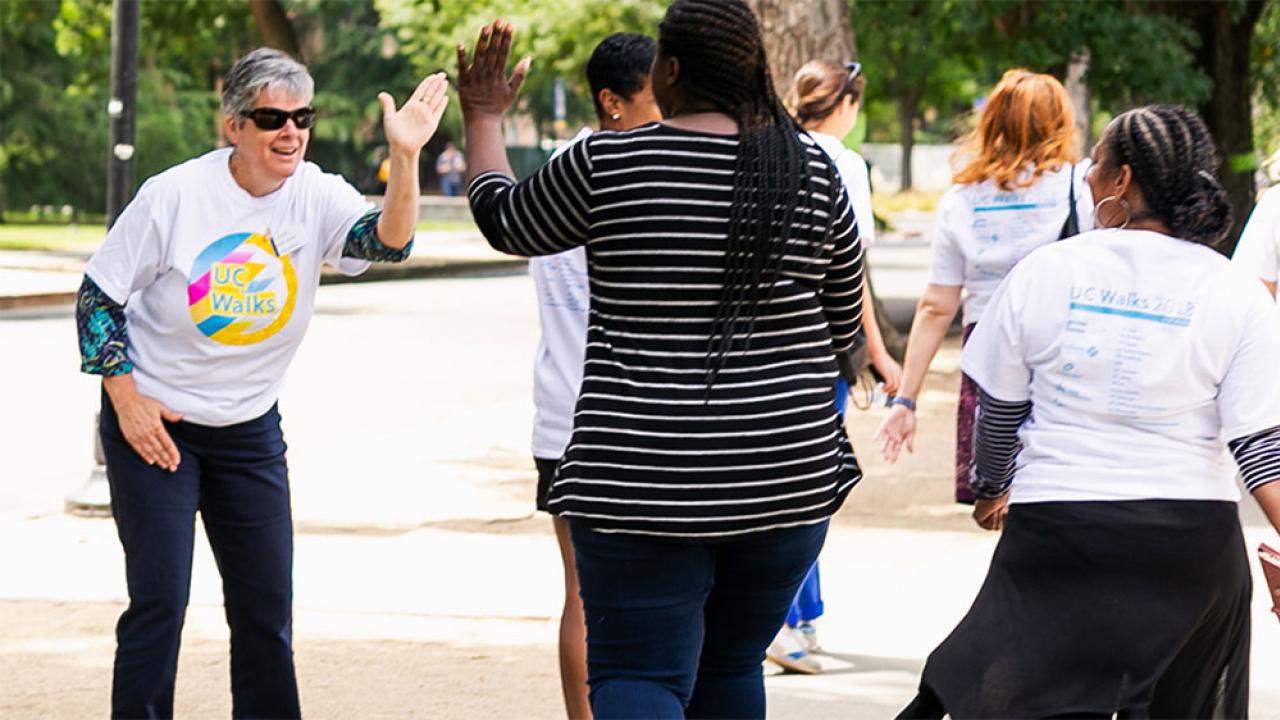 Dear Colleagues,
These are exciting times for UC Davis and for our division. Our men's soccer competes in the Big West final on Saturday, we just broke ground on a new goat creamery, we celebrated our Veterans last night, and Princeton Review's Guide to Green Colleges ranked UC Davis 11th in the country. 
No matter what you do, your work plays a big role in keeping UC Davis a top-ranked university and medical center. I can't say it enough, but I appreciate all you do to make the university better every day. I love hearing stories about our customer service champions. And I enjoy learning about the innovative ways you're delivering service to meet the unique needs of our customers. 
I'm especially enthusiastic about several new dynamic women who have joined our leadership team. 
Lisa Frace joins as Chief Finance and Budget Officer for the university and Senior Associate Vice Chancellor for FOA. Her role in our division is to oversee our finance and data stewards, specifically Finance (formerly Accounting and Financial Services), Budget and Institutional Analysis, Supply Chain Management, Real Estate Services and the UC Davis Preferred Partnership Program.
Christine Lovely joins as the Chief Human Resources Officer for the university and Associate Vice Chancellor for FOA. Brenda Rebman steps down as CHRO but has agreed to stay on to serve as Interim Executive Director for the HR-Shared Services Organization (HR-SSO) during a national search. And she will continue to support the ongoing implementation of UCPath, expected next spring.
Laurie Brignolo has been named Executive Director of Animal Care and Resource Programs. While Laurie formally works under the Vice Chancellor for Research, she partners closely with our teams to help deliver support for important animal-related programs.
In addition to new folks joining our organization, there are some organizational realignments underway to better support our mission to deliver thoughtful, innovate and responsible stewardship of university resources. 
Bob Segar, Associate Vice Chancellor and head of Campus Planning and Environmental Stewardship, has taken on the leadership of the new Aggie Square initiative on behalf of Chancellor May. To ensure the seamless delivery of key services, we have moved Conference and Event Services and Reprographics to new leaders to better position them for growth and success.
Risk and Safety Solutions, which provides services on behalf of the UC Office of the President, was previously provided administrative services by Safety Services and our FOA-HR and FOA-Business Partners. As of Oct 1, RSS has permanently moved into Information and Educational Technology.
The Center for Student Affairs Assessment has moved into Budget and Institutional Analysis to move key experts closer together to forge a deeper partnership in support of the student experience.
Every day, new and exciting things are happening at our university and I encourage you to experience everything working at a university has to offer. Go to a game. Walk the Arboretum. Eat lunch at the Silo. Check out the UC Davis Store deals on Aggie Pride Fridays (next is December 7th).
Thanks for all your hard work – it's truly a pleasure serving alongside you.
Sincerely,
Kelly
Tags