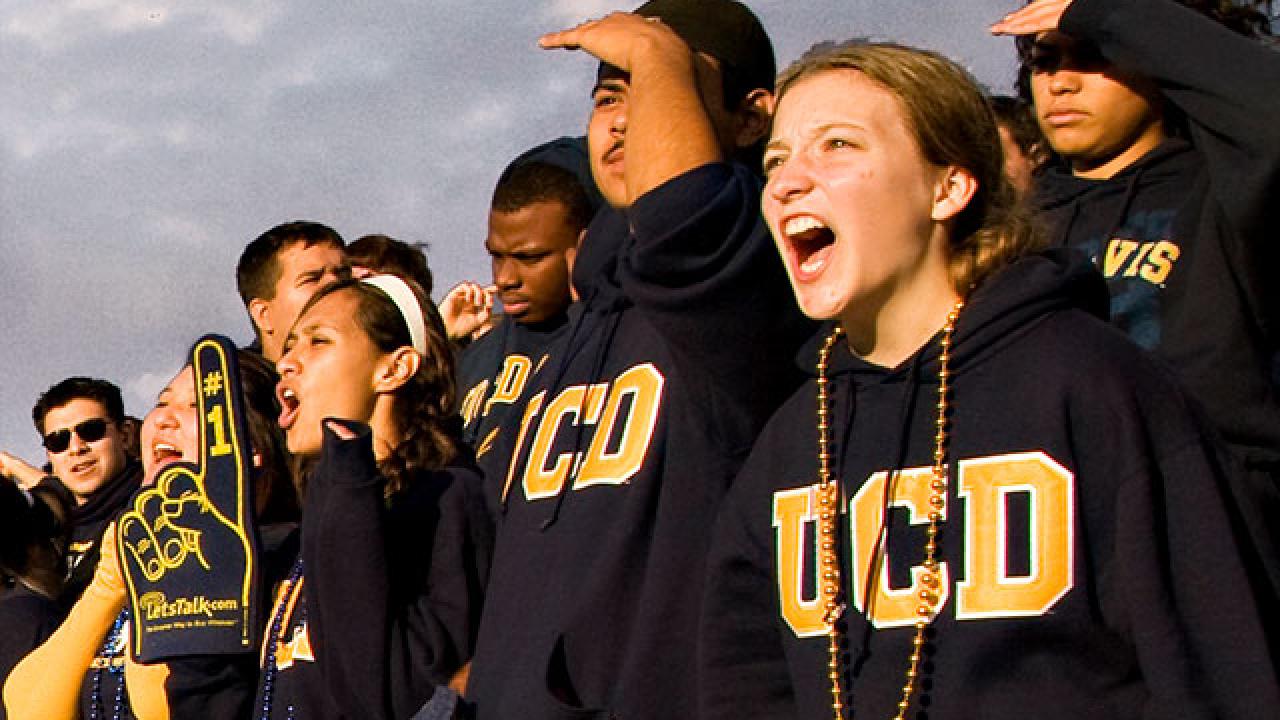 University of California, Davis, business partnership program has already generated millions of dollars in support for students and the university, and now it has a new leader and plans to expand.
Heather Hunter has been named executive director of the UC Davis Preferred Partnership Program, or UP3. She is responsible for a comprehensive campuswide strategy to secure preferred business partners that embody the values of the UC Davis community. UP3 aims to increase student scholarships and internship opportunities while generating new funding to support the mission of the university.
"This is a very exciting time for us," Hunter said. "We are well-positioned to expand this program and this university has the potential to build world-class, innovative partnerships that will enhance the student experience at UC Davis."
Hunter will work to expand UC Davis corporate sponsorship programs beyond the existing partnerships with Peet's and Java City coffee companies, and Pepsi. These agreements provide funding for student services, scholarships and internships. The partnerships are mutually beneficial: Peet's, Java City and Pepsi enjoy the rights to serve and promote their products across campus, while providing much-needed funding for the university.
"After the success of this model here and at other universities, we are excited to grow the UP3 program at UC Davis," said Kelly Ratliff, interim lead of Finance, Operations and Administration. "The additional business partnerships that we form through UP3 will continue to directly benefit our students and other university stakeholders."
Hunter brings both industry experience and knowledge of the university to her new position, which allows her to see the potential for more successful partnerships. She has worked in both corporate and higher education sponsorship and marketing at GMR Marketing, San Jose Sharks Sports & Entertainment, and UC Berkeley athletics marketing. Prior to her position leading UP3, Hunter was associate executive director and chief revenue officer for the UC Davis Cal Aggie Alumni Association.
Hunter's first two priorities are implementing the UP3 governance structure and identifying industries of opportunity. The advisory and executive oversight committees that make up the UP3 governance have now been established. These committees will evaluate each prospective partnership for alignment with the university's mission and Principles of Community. Hunter plans to launch the first two industry working groups to explore ridesharing and automotive opportunities in the coming months. 
More information is available on the UC Davis UP3 website.
Media contact(s)
Jennifer Eting, Finance, Operations and Administration, 530-752-3883, jlmeting@ucdavis.edu