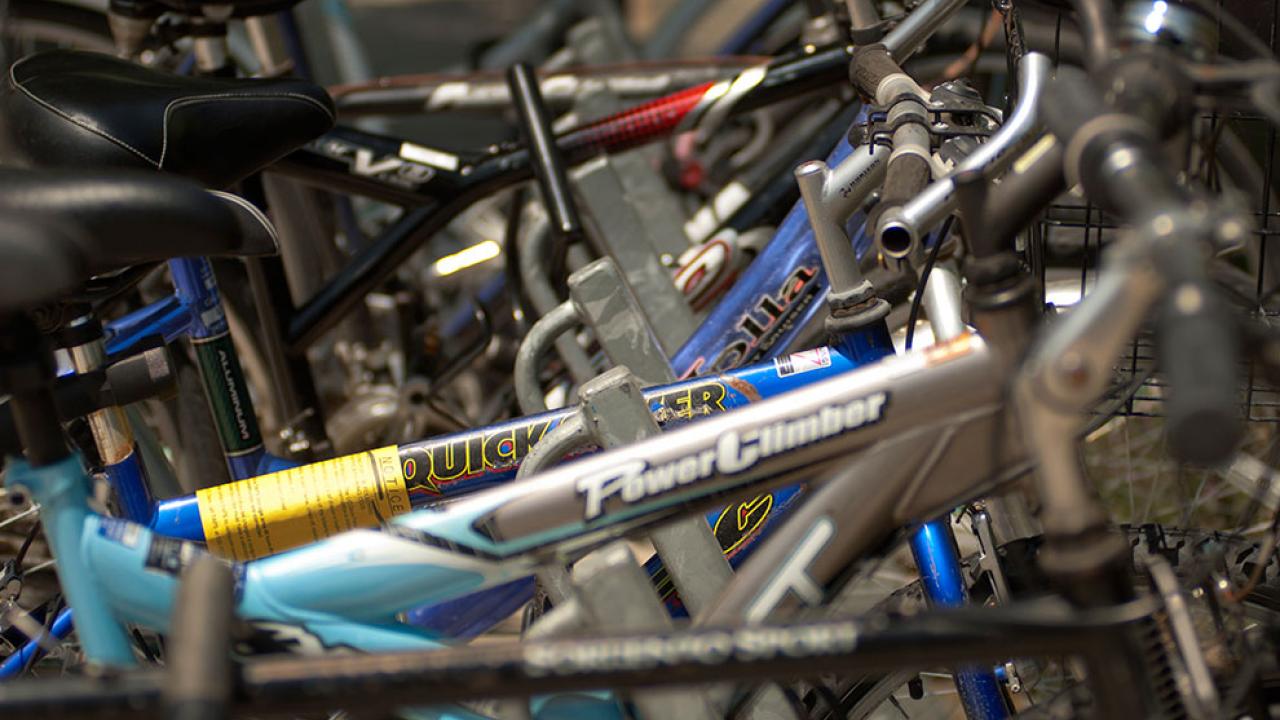 If you've left your bike stranded for too long, Transportation Services may tag it for removal.
Each year, more than 1,000 bikes are abandoned on the UC Davis campus – and end up recycled, sold at auction, or donated to various charitable groups. With up to 20,000 bicycles on the campus on peak days, abandoned bikes take up valuable parking spaces, are an eyesore, and invite theft.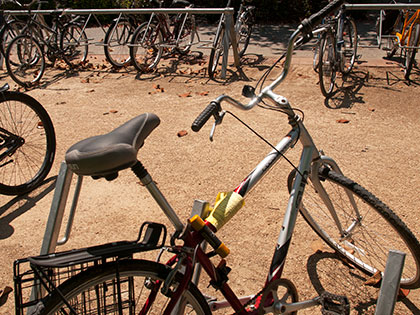 From November 4–18, TAPS will be conducting "Operation Clean Sweep" to remove a large number of bicycles from campus that appear to be abandoned. As many bikes as possible with the telltale signs of desertion will be tagged and removed after 48 hours.
What are officers looking for exactly? They're looking for bikes with flat tires, missing parts, dust, rust, cobwebs, expired or missing registration – or a combination of these traits. If this describes your bike, it's time to make quick plans to fix it up, remove it, or find it a new home by donating it. The ASUCD Bike Barn, TAPS, local thrift stores or the Davis Bike Collective may be able to take your donated bikes.
And if you can't move your bike because you've lost your key or the lock isn't working, then just call TAPS and they'll come cut it for you.
It's time to show your abandoned bikes some love.
More information is available online or by calling the Bicycle Program, (530) 752-BIKE (2453).
Tags