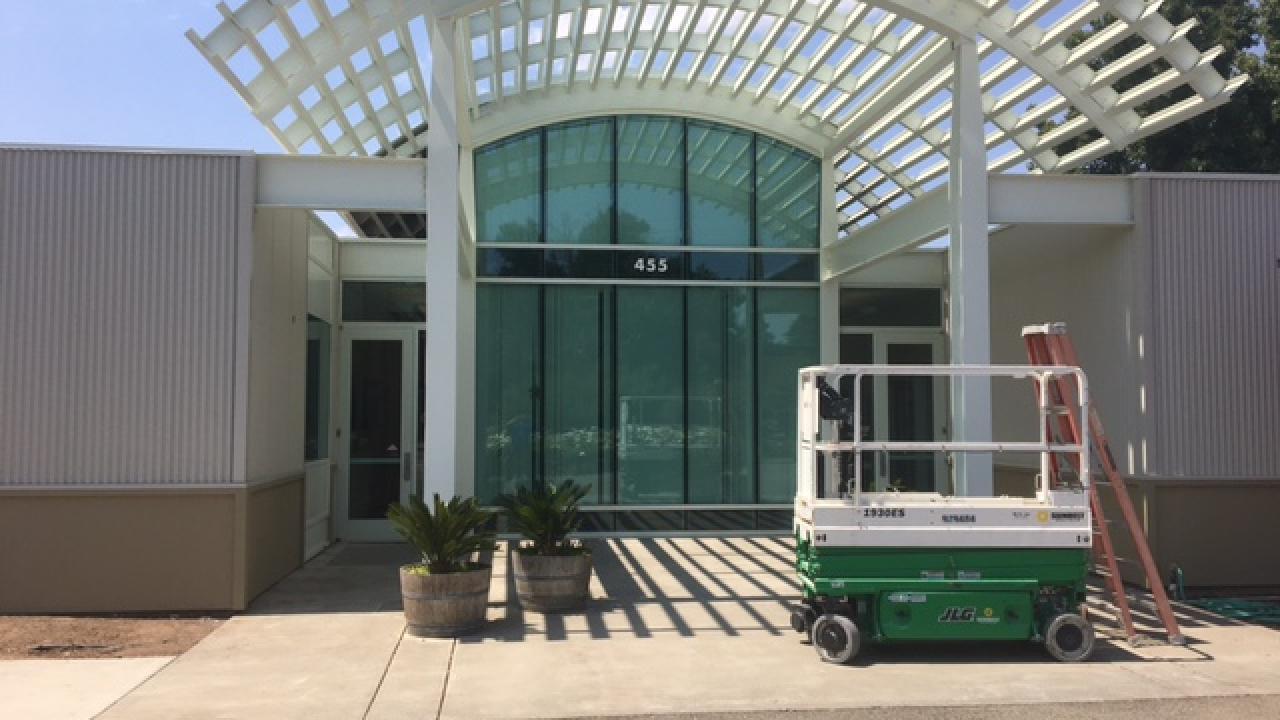 Water penetration and disintegrating stucco is no longer a problem at the Foundation Plant Services building thanks to deferred maintenance funding and a dedicated Facilities Management team.
Sheet metal workers, painters, and carpenters worked closely for about 3 months to complete the project that started with the temporary relocation of the building's iconic rose bushes while construction took place. They then got to work with on the intense process of stucco demolition, which involves chipping away at the crumbling stucco and prying off the wire mesh behind it.
The Facilities team worked to schedule demolition when it was least disruptive to building occupants as the stucco removal process can be powerful enough to jostle indoor wall hangings.  Nevertheless, the limited commotion did not stop employees of FPS from praising the work.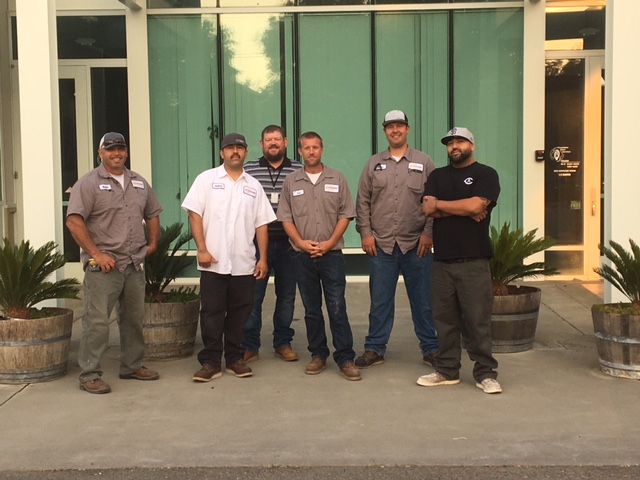 "We are very appreciative of everything that has been done and how good it looks," says Deborah Golino, director of Foundation Plant Services.  "We should be ready for the rain!"
Justin Jacobs, technology manager at Foundation Plant Services stated, "A big thanks to all of you! The building is looking good!"
The rehabbed building now has a waterproof barrier to prevent any future moisture from sneaking between the walls. Facilities Management also went the extra mile to match all surrounding structures to create a visually pleasing aesthetic. As they complete the finishing touches, they will also welcome back the beloved rose bushes to their new and improved home.
---
Foundation Plant Services (FPS) was established in 1958 to distribute virus-tested, professionally identified grape, fruit and nut tree propagation stock. They specialize in producing, testing, maintaining and distributing elite disease-tested plant propagation material, providing plant importation and quarantine, disease testing, virus elimination, and DNA identification services, coordinating release of UC-patented horticultural varieties and linking researchers, nurseries and producers.
Category
Tags