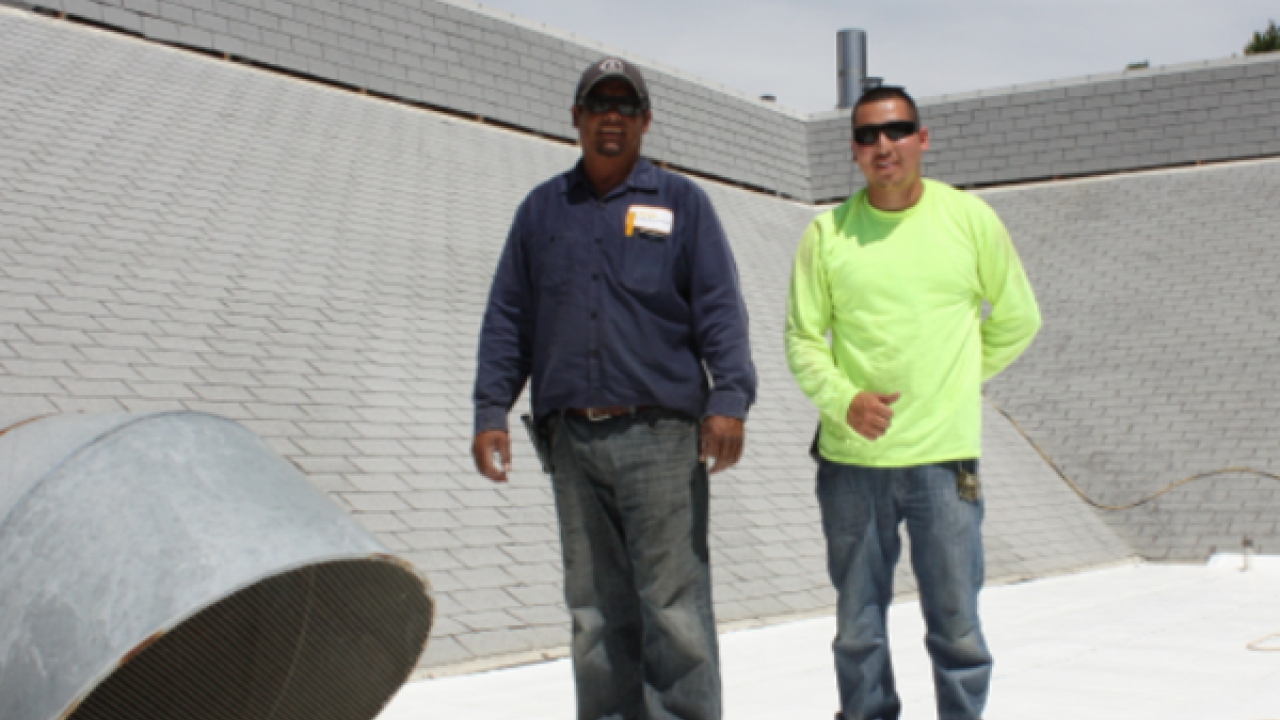 They repair and maintain roofs and gutters out in the baking heat and then search for often tiny cracks through which water can leak during winter rains – it isn't easy being a roofer. Thanks to deferred maintenance funding, the roofing crew has a significant list of projects in queue this summer - 12 total roofs comprising thousands of square feet.
Repair of the Department of Animal Science J1 building's original, 28 year-old roof was one of the first completed. It's a biosafety level-3 (BSL-3) facility, which leaked every time it rained. The research taking place in these security-conscious spaces must be halted when the roof is compromised, and repairing the problem often requires exhaustive safety procedures before our technicians can patch up the problem. Last month, BMS installed a PVC "cool roof" over 7,200 s.f. of the structure, the very same material they recently installed over Academic Surge that resulted in zero roof leak calls last winter.
Meanwhile, carpenters and roofers were repairing shingles on the University House and the Equal Opportunity Program structures, a combined 8,000 s.f. of roof over offices that hadn't been covered in a combined 45 years.
Starting at 5 a.m. is critical to keeping the roofers out of the majority of the afternoon heat. Next, they'll be tackling Rock Hall and then the Cat Colony, all to support the research and learning taking place inside.
Most of the time, roofers come to mind when there's a steady drip, drip, drip during a storm. After this summer, there should be a lot of students, animals and employees thinking less about roofers.
Thanks Dan Calkins, Greg Mathisen, Tony Santillanez, Mark Stasinowksy, Jesse Pedroza, Javier Tapia, Omar Rodriguez, Fernando Perez, Lupe Laguna and Sean Snyder.
Category
Tags