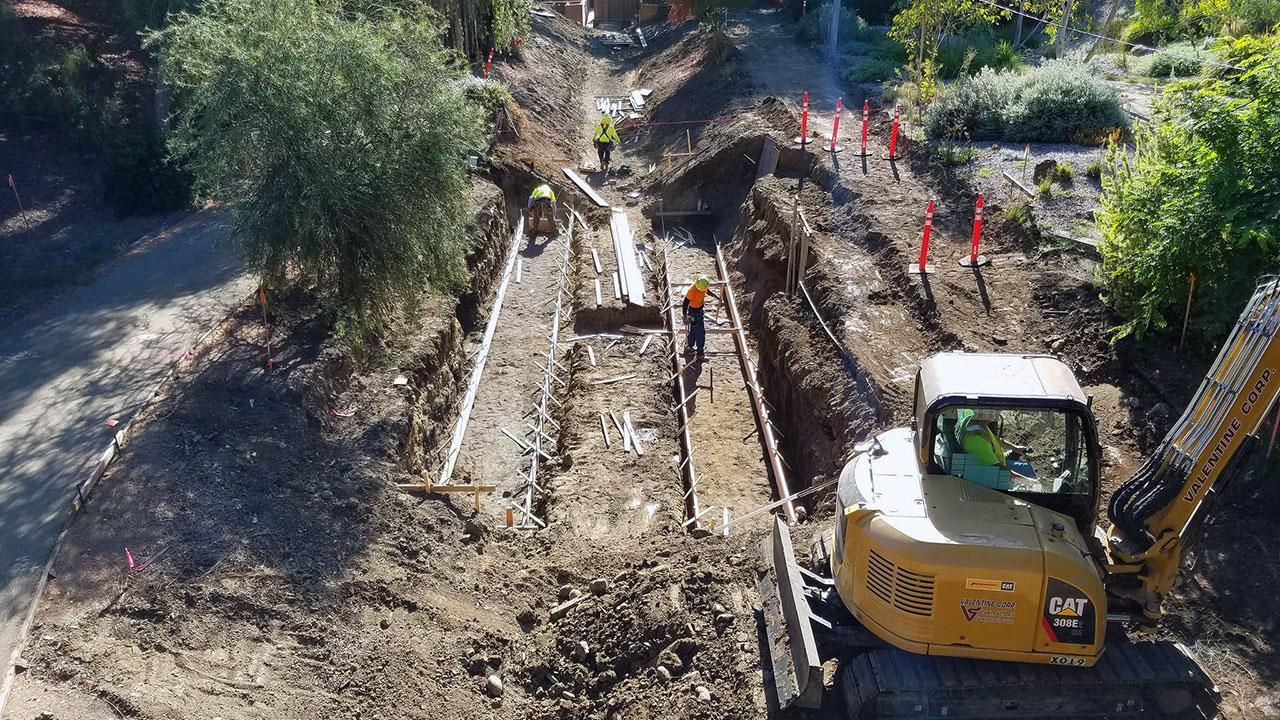 The Arboretum Waterway – a large, nutrient-rich pond, and the central feature of our campus Arboretum. Approximately every 20 years, we remove a buildup of excess sediment here in order to maintain its storage capacity as part of the campus flood control system.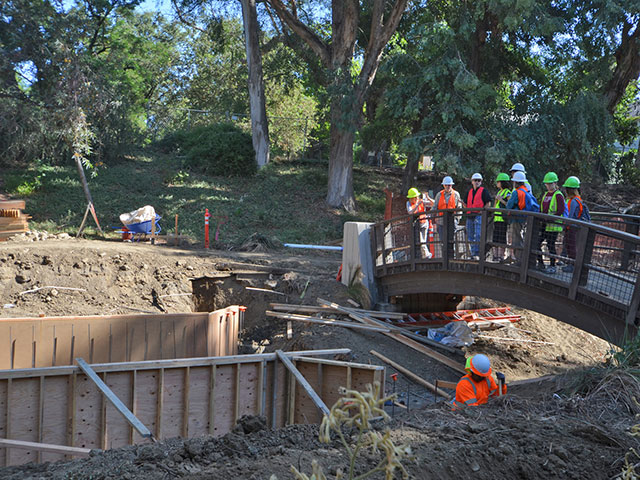 This time, in addition to addressing standard maintenance issues, we are also redesigning the Waterway to function better from a stormwater collection standpoint, as well as from an ecological and aesthetic standpoint. 
Phase one, of what we believe will be a total of four phases, begins at the far east end of the Waterway, and ends near Wyatt Deck, just past the redwood grove. Here we will introduce water movement to decrease characteristic duckweed and algae build up with the installation of a pump, small elevation changes and weirs –  barriers across the water that create flow.
In conjunction with the Waterway improvements, we will also be renovating the pathway on the south side of this area to meet ADA requirements and improve its quality. Both the weirs and new paths are scheduled for completion by the end of 2017.
This phase of the Waterway project is made possible through deferred maintenance funds from campus.
To learn more, visit the Arboretum Waterway Maintenance and Enhancement Project webpage .
Category
Tags