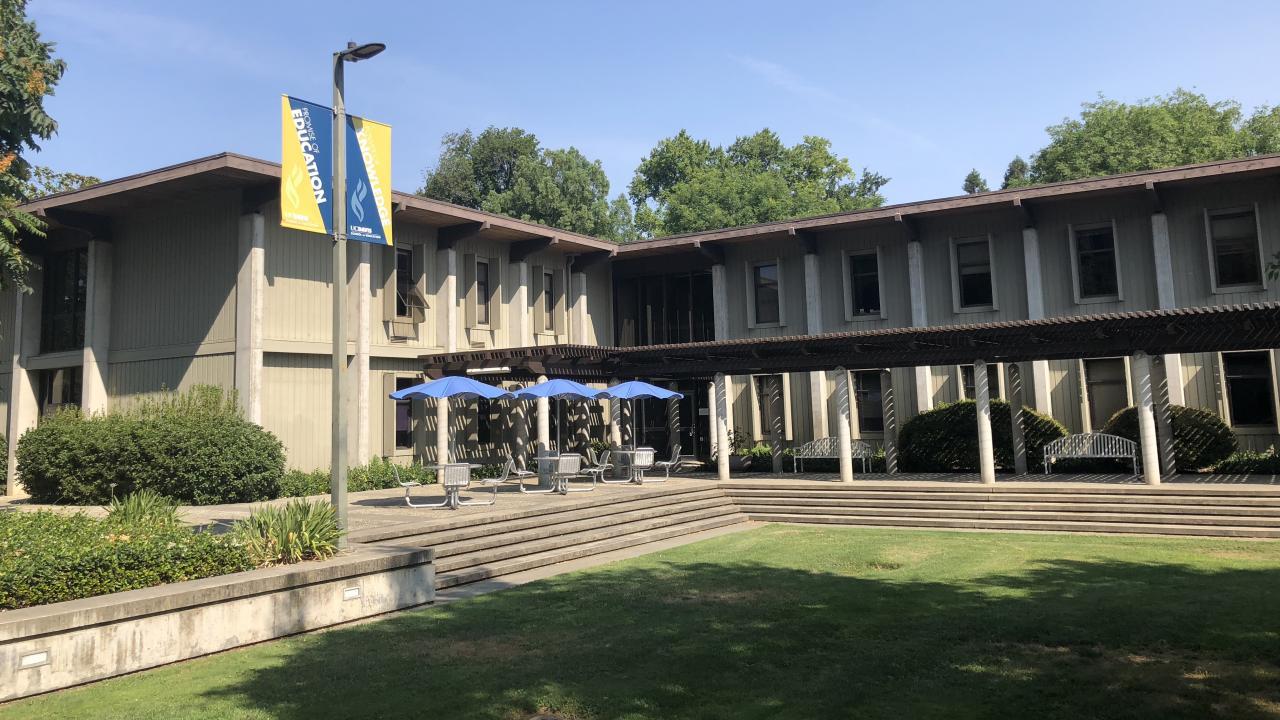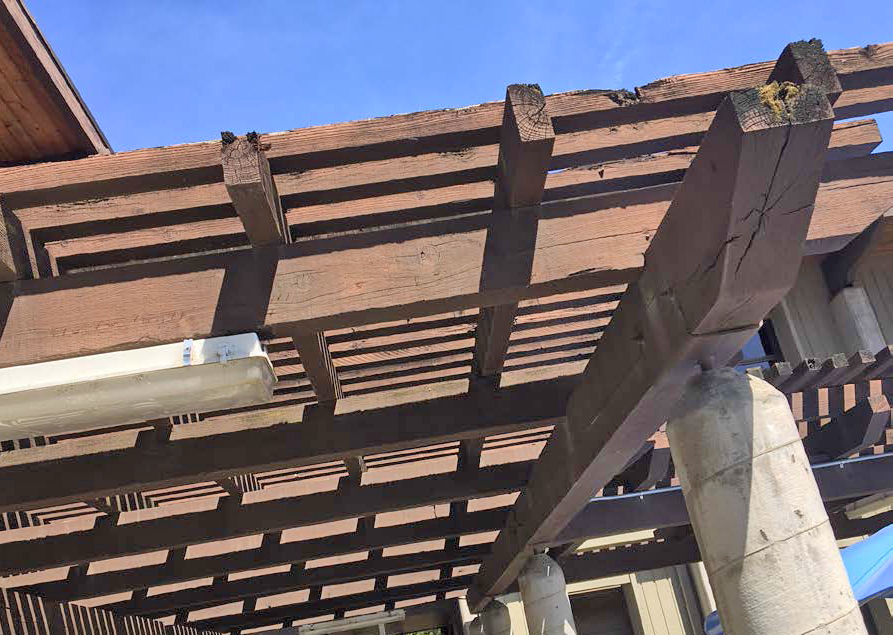 Outside the UC Davis School of Education stands an L-shaped pergola – a location frequented by students, faculty and staff for informal meetings, learning and recreation. Decades old and deteriorating, the pergola had seen better days.
"The old pergola was in sad shape," shared David Griffiths, UC Davis Facilities Management inspector/planner/estimator, "Much of the wood had deteriorated, was coming loose and at risk of falling down. Now, thanks to deferred maintenance funding, this pergola has been restored to new glory!"
The updated pergola is structurally sound, has a long lasting exterior stain, and 500 new aluminum slats that come with a lifetime warranty and a guarantee not to fade.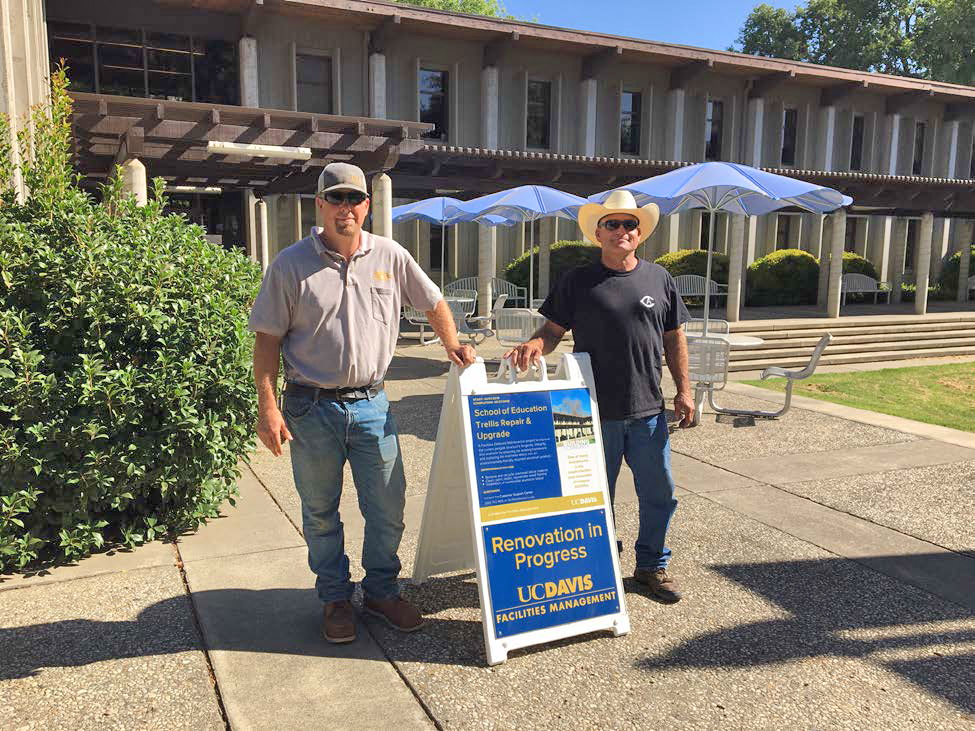 "We are thrilled for our community to have respite from the heat of the day under our repaired pergola," says Dean Lauren Lindstrom. "It makes our building more attractive and welcoming in addition to providing much-needed flexible space."
The UC Davis School of Education is committed to eliminating inequities in schooling and learning opportunities for diverse learners by advancing the power of knowledge and the promise of education. Learn more on their website: http://education.ucdavis.edu.
Category
Tags