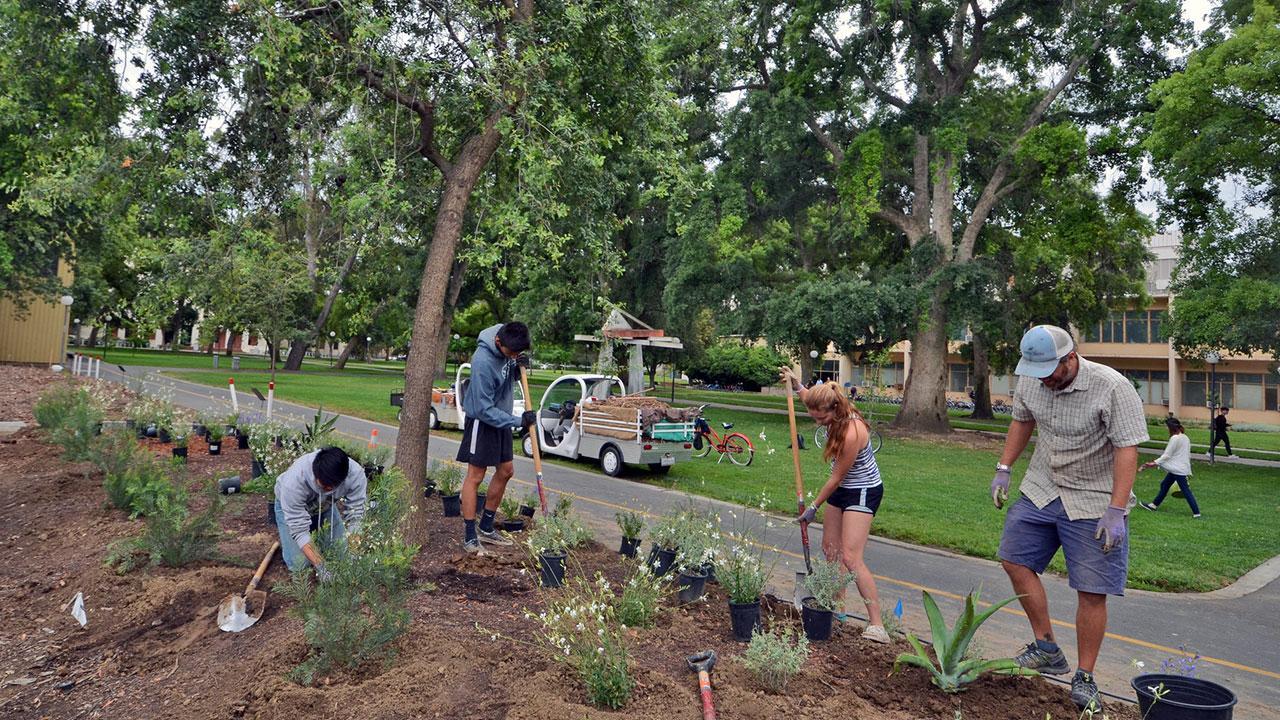 Worn out and/or high-water landscapes near Bainer Hall, south of the Library, east of Everson, along Mrak Mall, and even at the Social Sciences Building aka "The Death Star," have received new irrigation systems and beautiful, low-water, plantings that support pollinators and are perfect for our area's Central Valley climate.
UC Davis Arboretum and Public Garden's Learning by Leading Sustainable Horticulture program interns, together with their staff mentor Ryan Deering, managed the design and installation of these new landscapes.
Learn more about this program and its projects on the Learning by Leading Sustainable Horticulture internship webpage.
Category
Tags