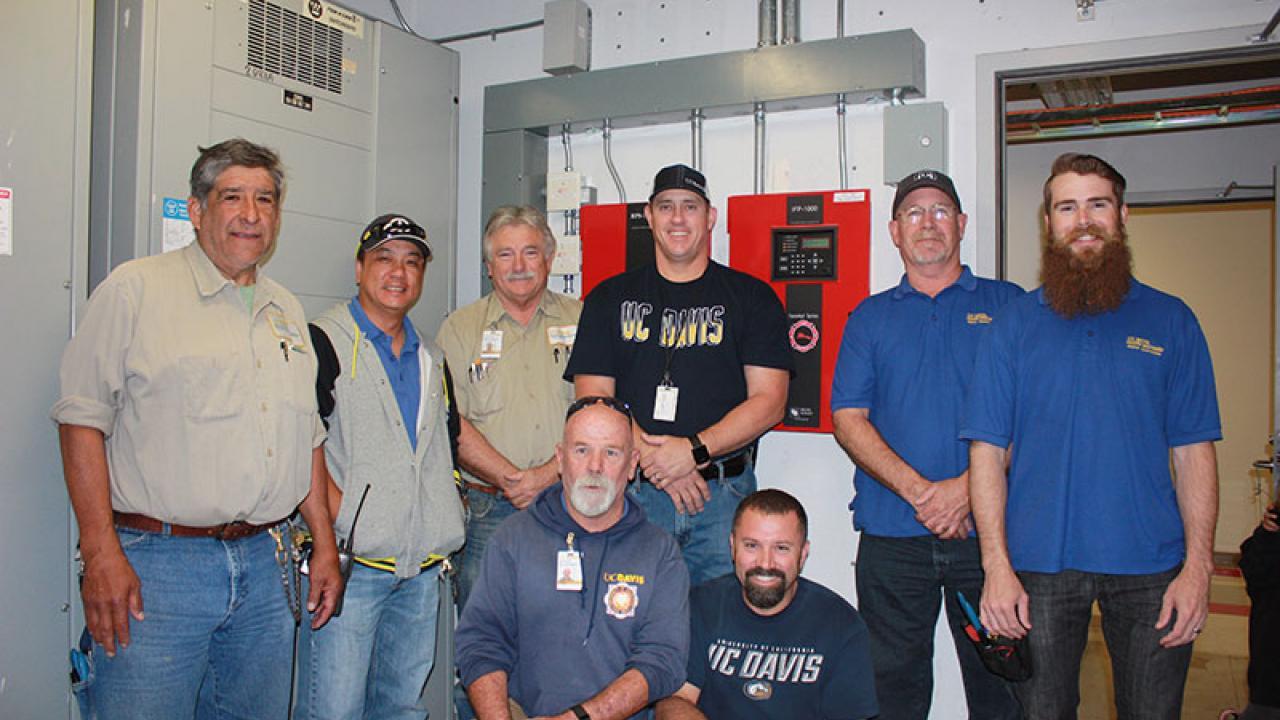 A deferred maintenance project to upgrade the gas detection and alarm system in Kemper Hall is underway, with the fire alarm crew taking the lead. The new fire alarm panel will be able to better detect smoke and gas, providing better protection for the building.
A team of eight will complete the project over the course of several days, and they plan to work around staff and students so work will not disrupt any normal activity taking place in the building. Before beginning, the crew had to complete prep work and paperwork to make sure the conditions were safe enough for a smooth work process.
The fire alarm crew will work to ensure that the strobe lights are in sync, since having multiple strobes going off at different times could present a health hazard to some. They will remove old panels and install a new one, going from a three-panel system to a one-panel system. The new, more modern panel will be able to send precise signals to dispatch operators. Fire alarm crew lead, Matthew Monroe, believes the project is going to allow Facilities Management to maintain the building more efficiently, because some of the false alarms that are often triggered with older models should no longer be a problem.
The new system will also allow point reporting, meaning that the fire department will know exactly where an issue is before they have even arrived on the scene. Another project benefit is that it will eliminate four phone lines, cutting down on cost.
Once they've wrapped up the job, Kemper Hall will be even safer for students, staff and visitors. Great work so far (pictured above from left to right),  John Alarcon, Cuong Lam, Brian Benchener, Steve Kynard, Lance Hamilton, Matthew Monroe, Don Petty and Blake Titus.
Category
Tags