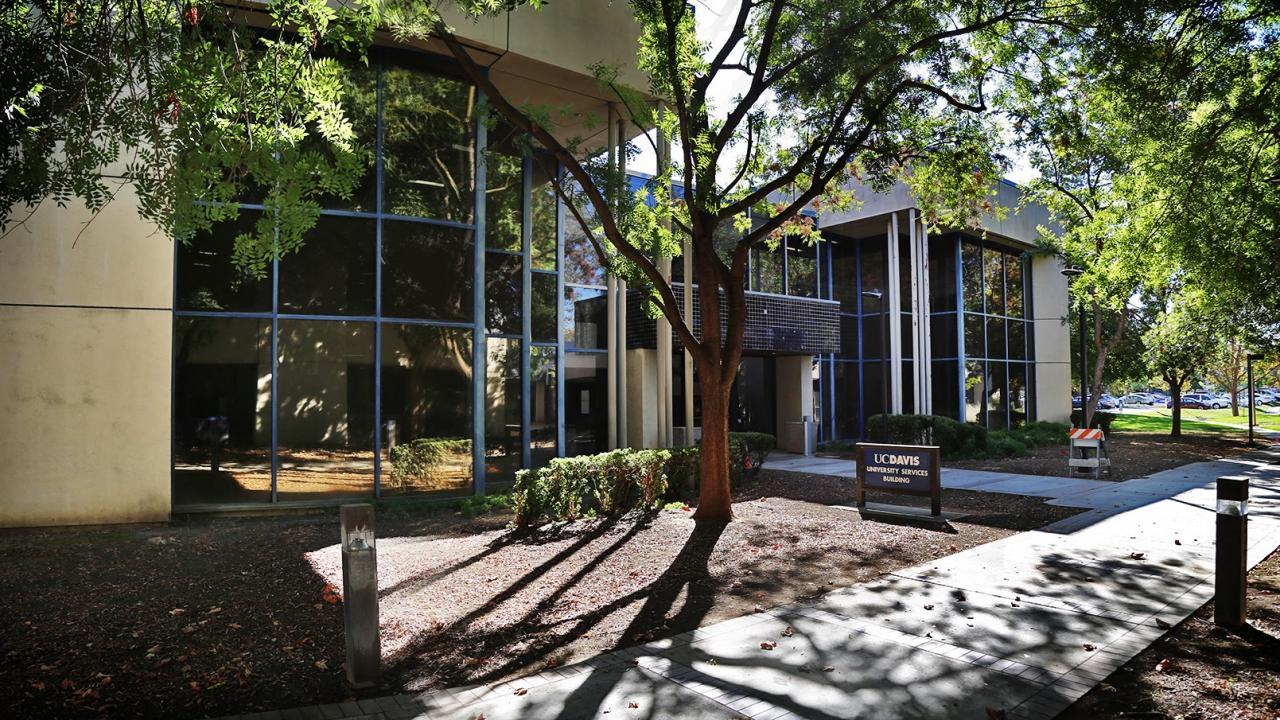 The University Services building has saved over $15,000 in only nine months from an HVAC retrofit project that was completed by BMS in June 2017. The project sought to improve the comfort for customers, increase BMS' ability to troubleshoot HVAC issues in the building, and reduce energy consumption. 
Retrofitting the HVAC system at University Services consisted of replacing the existing air handling units with modern, efficient air handling units, refurbishing or replacing the ductwork and terminal units, and connecting all of it to the UC Davis central control system network.
Once completed, our own Energy & Engineering office was able to gather energy use before and after the project to calculate the realized savings. "We love being able to help showcase the value of a project like this. The BMS Mechanical shop has really done something extraordinary for this building and our campus and this kind of work often goes unrecognized," shared Sam Cole, with FM Energy & Engineering. He and his team member, Dan Colvin, who provided the energy savings calculations, hope to be able to offer this kind of support to many future BMS projects!
Ultimately, the retrofitted system has saved 161,000 kwh of electricity and 6,800 therms of natural gas between June 2017 and March 2016. This equates annually to a 47% decrease in natural gas use and a 31% decrease in electricity use!
Category
Tags