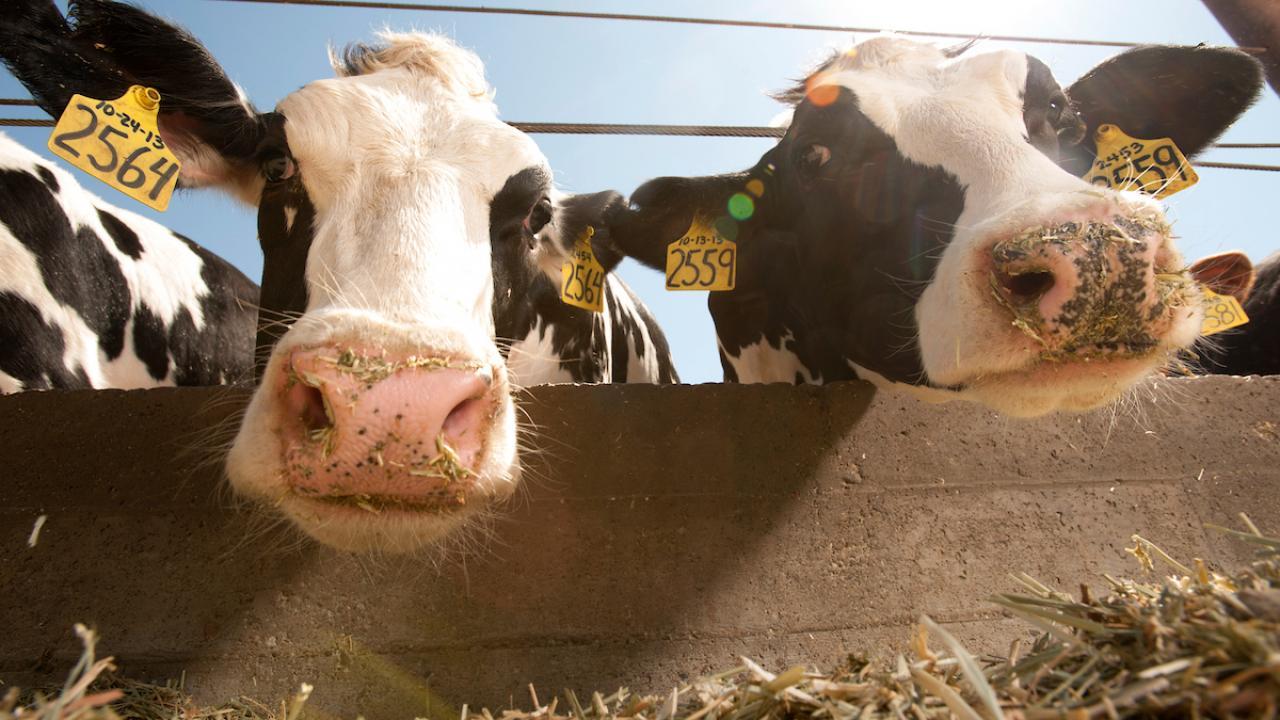 The Dairy Teaching and Research Facility at UC Davis milks over 100 cows twice a day, which averages above 27,500 pounds of energy corrected milk per cow.
"The current infrastructure wasn't built for the demand of newer research equipment," shared Aaron Knapek, IPE with Electrical Systems.
Knapek is referring to the research facility's pull barn, where they mix the formulated milk for cows. "The moisture from that process, along with other factors, contributed to the need for a new electrical panel."                 
The old electrical panel had been there since 1959. Problems began to arise when powering certain equipment constantly tripped the breakers and cut power to everyone there. As a result, staff and faculty had to carefully choose what equipment they needed when, and what equipment they could shut off.
Thanks to deferred maintenance funding, the Electrical Systems team in Building Maintenance Services recently finished installing a new electrical panel that can handle 200 amps of power.
"The panel not only supports existing power needs, there's room to grow," said Knapek. "Faculty and staff have been very positive. Everyone is happy to not have breakers tripping anymore!
Category
Tags