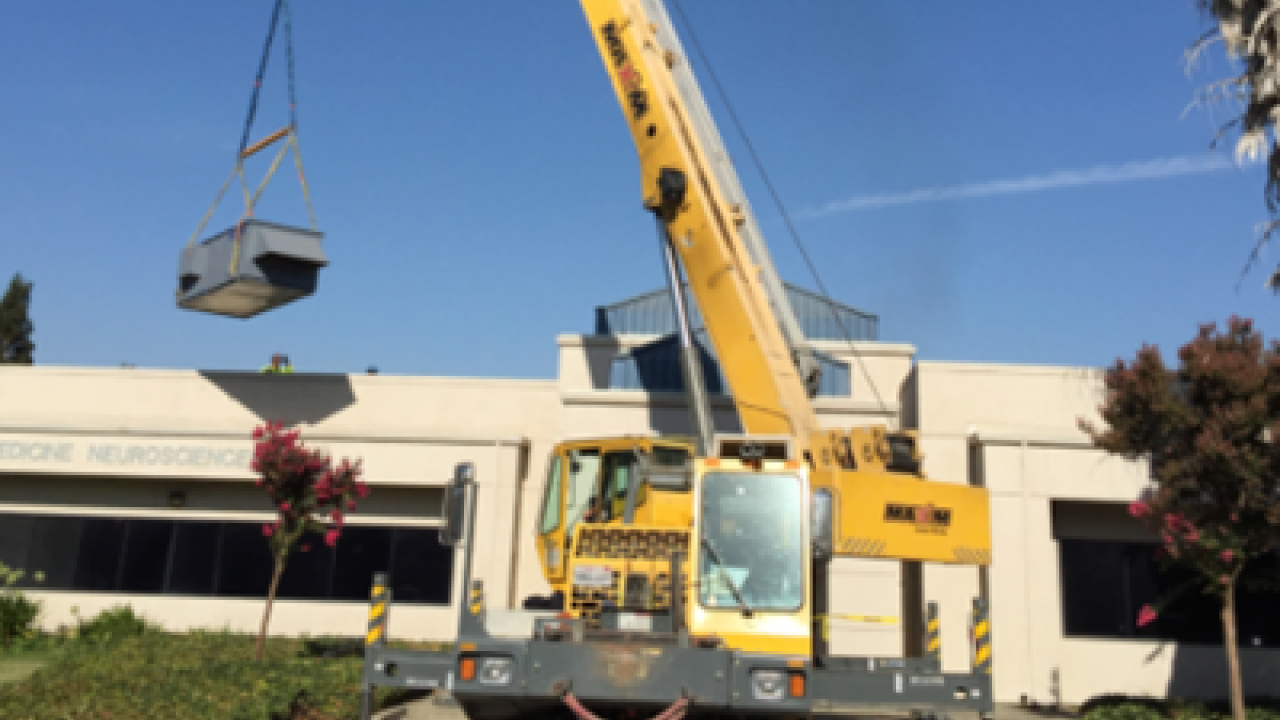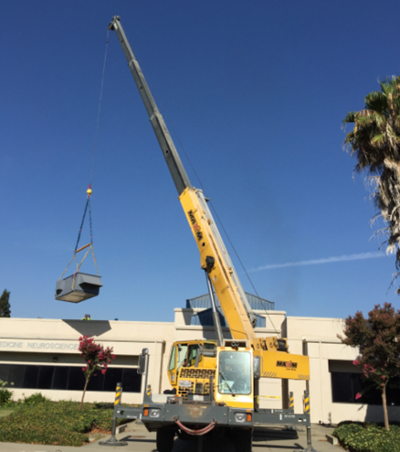 Building Maintenance Services made great use of some deferred maintenance funding when our Mechanical HVAC shop completed its installation of 11 air handling units (AHU) at the Center for Neuroscience in late July. Not only will the building's researchers and staff be a lot more comfortable, it will also support research in six different zones that are now being independently served and remotely controlled and monitored by the new building automation system.
The enhanced functionality made possible by this air conditioning project now means that temperature problems in 1515 Newton Court can be troubleshot and often resolved remotely. Ultimately, we expect to see improved response times for customers and decreased costs due to fewer after-hours service calls that require technicians to be dispatched.
"The equipment we replaced was beyond its useful life," says project manager, Ralph Fickett. "This project came in under budget, the installation phase was completed quickly (about six weeks) and we received nothing but praise from the customer for a job well done."
Congratulations to the project team: Al Bacchini, Greg Turben, Ryan Montoya, Nate Wilkinson, Manuel Preciado, Ronald Ulrickson, Pete Saenz, Randy Housewright, Raul Castaneda, Mark Nicholas, Garry Huff and Gary Harmon.
Category
Tags