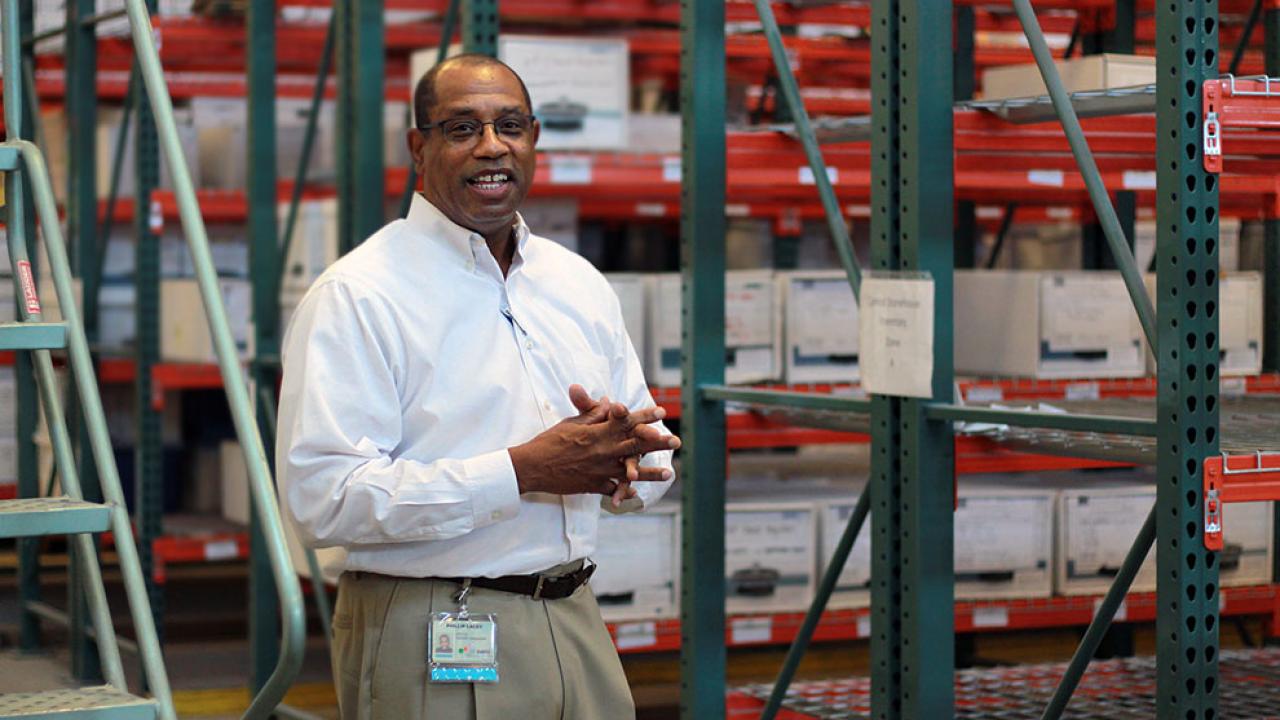 "I make a point of visiting departments...those exchanges are the gateway to establishing rapport and finding ways to improve upon business processes."
Philip Lacey is Director of Distribution Services, which provides a wide range of services from receiving incoming packages to moving offices to running Aggie Surplus, and much more.
---
What's your day-to-day role in stewarding university resources?
My daily role revolves around strategic planning and logistics in support of the greater university mission. On any given day, my team interacts with over 600 departments on the UC Davis and Sacramento campuses, providing a wide range of services. We leverage limited resources by working efficiently. For example, the same delivery person who brings your mail also retrieves your outbound FedEx and UPS shipments, recycled toner cartridges, recycled batteries, shred materials, and departmental records destined for the document storage program that we administer. This process helps both reduce risk and cut carbon emissions by employing fewer vehicles on campus, which equates to less traffic and fewer potential accidents and injuries. And by accepting, inspecting, and redistributing inbound and outbound freight at one central location off campus, my Central Receiving team is helping reduce the number of tractor-trailers and vendor vehicles on campus.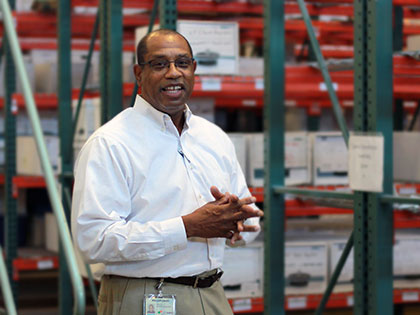 I also have crews that relocate offices, and design, reconfigure and install workstations. If that is not enough, I oversee the transfer, retirement and the sale of university equipment for both campuses. Are we done yet? Not at all. There is another crew that maintains and services a microscope rental pool consisting of over 2,000 microscopes located throughout the research and medical communities.
To oversee these responsibilities, I utilize "Management by Walking Around" principles to help me inspect what I expect. It is one thing to have a plan, it is another thing to successfully communicate, validate and nourish that plan. This means spending a good deal of time interacting with my teams and customers at every level. Their collective feedback and observations are a big part of the organization's continued success.
What's an example of how you delight customers?
I make a point of visiting roughly 25-departments quarterly. I get a kick out of customers asking my staff, "Who's the new guy that you're training today?" In fact, those exchanges are the gateway to establishing rapport and finding ways to improve upon business processes. For 18-years I have used this approach to meet my customers, and I credit many successes to a campus community that do not mind giving honest feedback.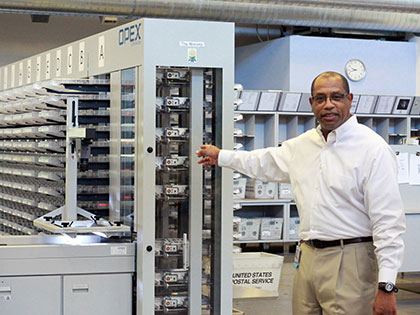 What do you like best about working at UC Davis?
I really enjoy being a part of a world-class organization and truly value the experiences and challenges that go into supporting the greater mission. I proudly support the university's philanthropic endeavors through the yearly food drive and Toys for Tots program. Since 2005, my team has coordinated, collected and delivered over 8-tons of food donations to the Yolo and Sacramento County Food Banks. Yes, not only is our research world class, but our philanthropic endeavors are equally noteworthy!
I can assure you that my wife is not ready for me to encroach upon her retirement status, so I plan on working until I wear out my welcome here.
What I would miss mostly is defining and refining business processes; tweaking the workflow to optimize efficiencies, mentoring, investing in, serving and enriching the lives of others. And of course, I would miss the comradery and daily banter with my team.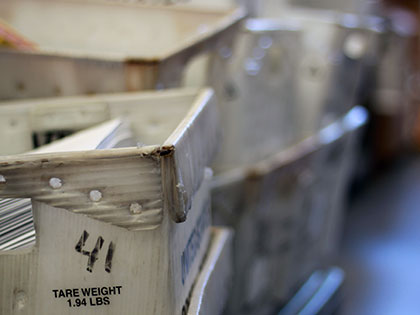 What's the most challenging part of your job?
I thrive on healthy stress. That probably sounds like an oxymoron but my experiences have revealed that not all stress is unhealthy. Seeking creative solutions to organizational opportunities is a consistent challenge that I tend to relish. One mechanism that I use for navigating challenges is to establish mock scenarios for numerous operational contingencies that might occur. You might say, that I tend to over prepare, but a big part of dealing with challenges and potential challenges is incorporating the "what if" scenarios to strategic planning. Although there are plays that I will never run, and plans that may never come to fruition, this is my mechanism for dealing with trials.
Tell us one thing about yourself that most people wouldn't know.
I am from a large family with very meager means. Growing up in a 3-bedroom, one bathroom, 900-square foot house with nine family members is why I excel at planning, problem solving, diplomacy and logistical opportunities.
Most people probably would not know that for almost 10-years I have served within the UC Davis Emergency Operation Center as the Logistics Section Chief. In that capacity, I coordinate the delivery of resources during campus emergencies as well as participate in local and regional contingency planning and exercises.
What's something you like to do when you're not at work?
I am very active in my church and with its international and local missions. In recent years, my wife Carla and I have participated in, and or supported numerous international building projects and missionary endeavors. We have gained a great appreciation for essentials like running water, electricity, full cupboards, access to educational resources, basic health care and the freedom to worship. Missionary work definitely keeps us humble and thankful for the things that many people take for granted.
---
Distribution Services is a division of Accounting and Financial Services, a unit of the Office of the Vice Chancellor and Chief Financial Officer.
Visit the Distribution Services web site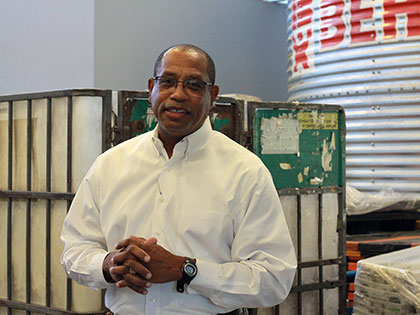 Category