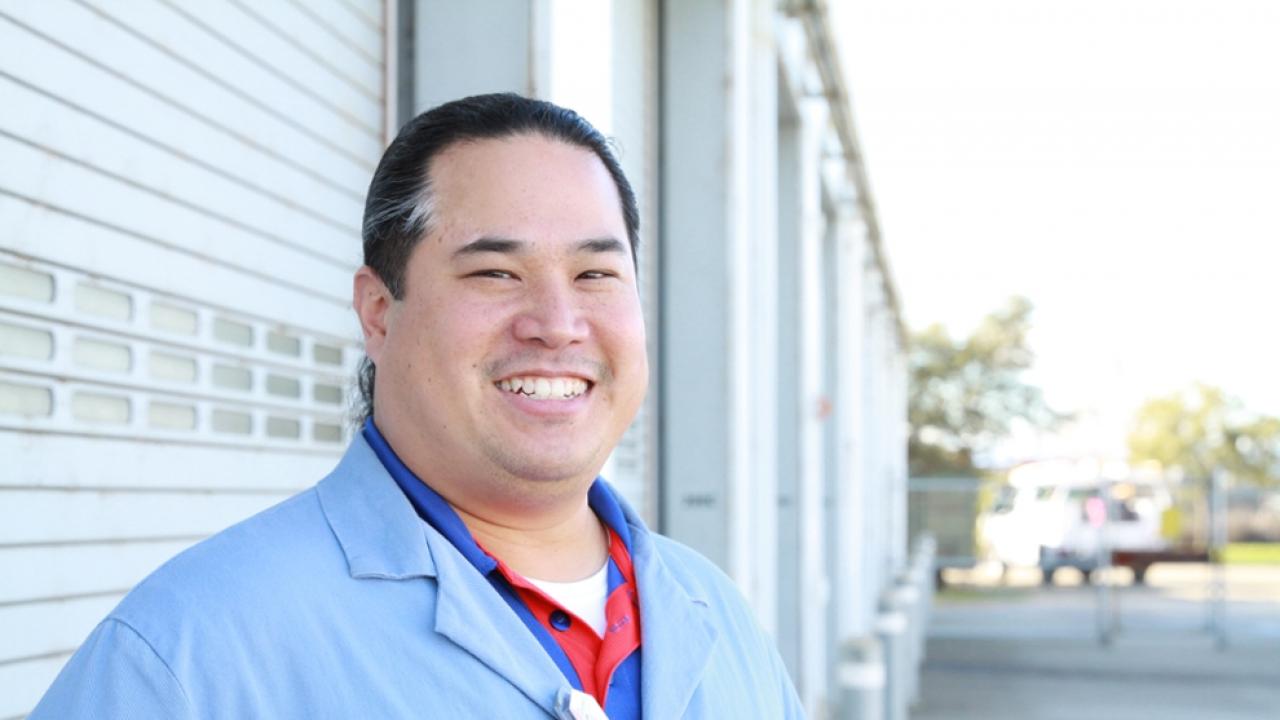 When did you join the university?
I joined the University in April of this year.
What's your day-to-day role in stewarding university resources?
As the ESF Supervisor, I manage the overall operations of the facility and sometimes assist with the hazardous waste collections. I am also working with various departments and labs to ensure that their hazardous waste is being properly managed and in compliance with environmental regulations.
What's an example of how you delight customers?
I try to be as cordial as possible because enforcing environmental regulations can be difficult. For instance, when a lab has something to clean out, there can be many chemical items that need removing but things have to be properly labeled. We will always try to work with labs or departments to see to it that their cleanouts are handled in an efficient and proper manner.
"I like the variety of issues that always seem to arise - it definitely keeps things interesting!"
What do you like best about working at UC Davis?
The variety of issues that always seem to arise - It definitely keeps things interesting!
What's the most challenging part of your job?
The most challenging part is making sure labs adhere to the regulations while not impinging on their ability to conduct their research.
Tell us one thing about yourself that most people wouldn't know.
I am a licensed officiate and have officiated several friends' weddings.
What's something you like to do when you aren't at work?
Snowboard. It's the main reason for my moving out here from the Midwest.
Category