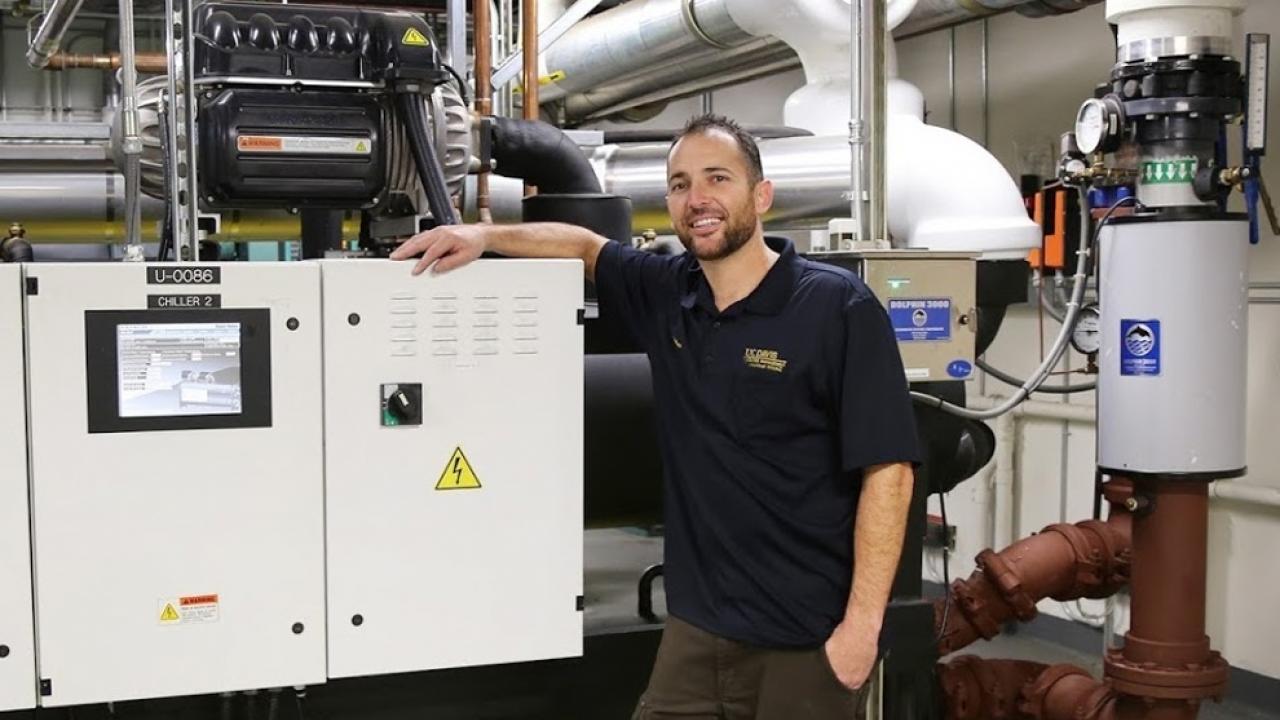 "My favorite part about working at UC Davis is feeling like I am contributing to a higher cause."
Nathan Cardoza is the Lead Refrigeration Technician in the Mechanical HVAC Department within Facilities Management, leading a team of 11 refrigeration technicians. 
---
When did you join the university?
I joined the university as a temporary employee through the UC Davis temp pool in 2005. After nearly 1 ½ years of being a temporary employee, I was hired into a career position in 2006.
What's your day-to-day role in stewarding university resources?
As the Lead Refrigeration Technician in the Mechanical HVAC department I am accountable for a variety of duties. We currently have 11 refrigeration technicians that I lead. My responsibilities encompass a wide set of parameters. As refrigeration technicians, we are responsible for a large variety of equipment spread throughout campus. Part of my daily tasks are not only coordinating service tasks, but ensuring that all heating, air conditioning, and refrigeration equipment is being properly maintained. As you can imagine, this is a huge task with several thousand pieces of equipment on our campus. This equipment is also largely focused on animal welfare as well.

What's an example of how you delight customers?
Customer service is something that I pride myself on. Communication is something that sounds so simple, but if done correctly is greatly appreciated by the customer. I find myself using resources such as email, text, or phone calls if I can't physically talk to the customer. I like to schedule planned maintenance ahead of time with customers so any questions or concerns can be addressed before the work actually starts. One of my main goals as lead refrigeration technician is to move in a direction of being proactive instead of reactive.
Over the past 12 years that I have been on campus I have had several excellent customers that I have had the opportunity to work with. One of my favorite projects that I had the pleasure of being involved with was a complete equipment and control upgrade at the Mann Lab. We removed and replaced equipment that was notorious for draining our resources and replaced it with extremely reliable equipment. Since 2011 we have had a substantial drop in equipment failures, which has led to a delighted customer.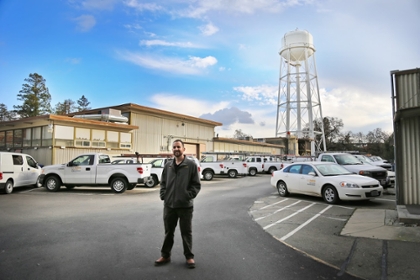 What do you like best about working at UC Davis?
My favorite part about working at UC Davis is feeling like I am contributing to a higher cause. So much of what we work on directly effects critical research. The variety of complex equipment allows me the opportunity to stay up to date with the newest technology in my trade. Also the work life balance that I have at UC Davis is something that I greatly appreciate as well.
What is the most challenging part of your job?
The most challenging part of my job is not having enough hours in the workday! I find myself extremely busy keeping up with all the daily scheduling and dispatching needs within the refrigeration department. I also love to be out solving technical problems on mechanical equipment. I find myself multitasking several tasks at once in order to keep up with the high demand at times.
Tell us one thing about yourself that most people wouldn't know.
I am an adrenaline enthusiasts. I loved to go skydiving and especially bungee jumping.
What's something you like to do when you aren't at work?
Volunteering in my daughter's kindergarten class is always a fun experience. I look forward to assisting the class every other Friday. I also love most outdoor activities. My recent purchase of a kayak has kept me busy on the rivers and lakes lately. Another interest of mine is personal finance. I have been a part of a few stock market investment clubs and greatly enjoy investing in individual stocks.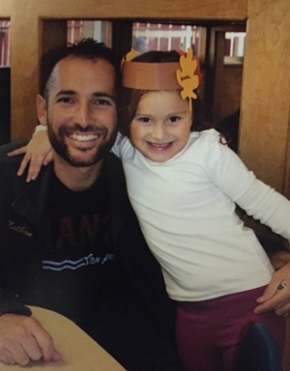 Category