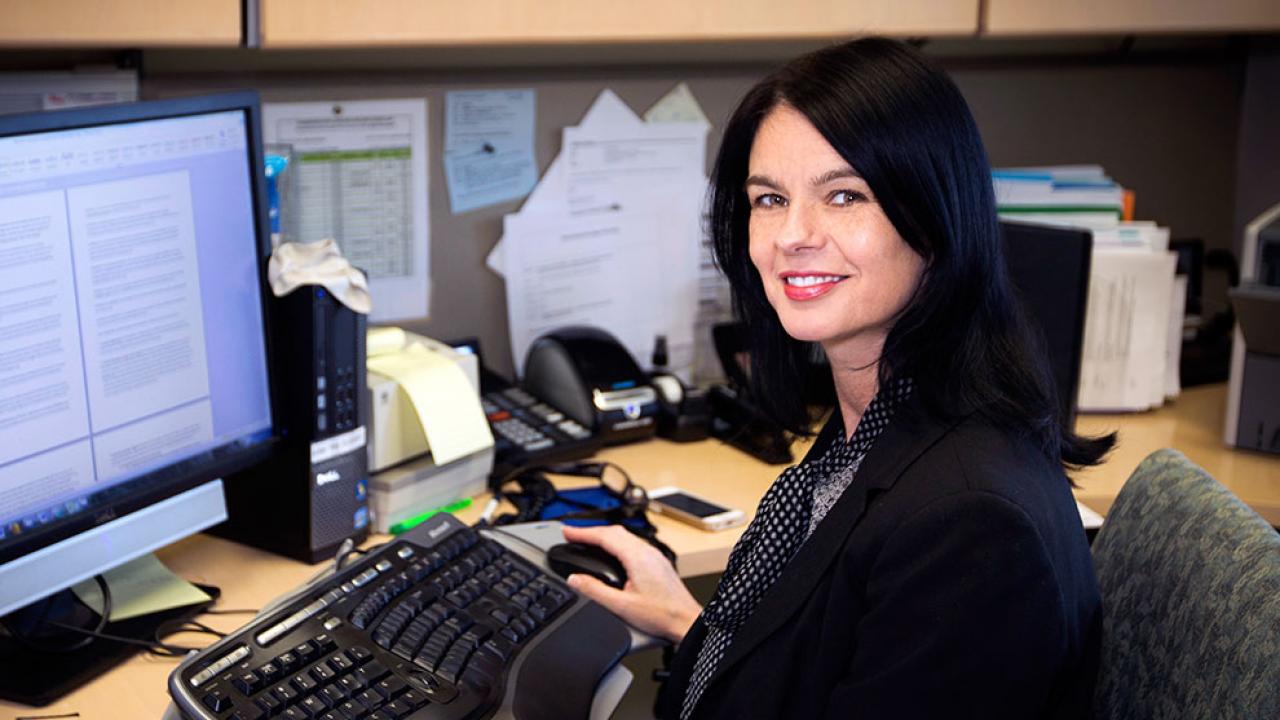 "As a public servant, my goal is to provide exemplary service to everyone with whom I interact."
Michele Hassett assistant to the director of the VC-CFO's Transportation Services.
---
When did you join the university?
I joined the University in April 2010
What's your day-to-day role in stewarding university resources?
I am fortunate to be afforded with many opportunities to steward university resources in my role with Transportation Services. I strive daily to be pro-active in seeking out ways to enhance and improve upon current processes and programs. We are a complex and multi-functional department, providing services to the campus community, UCDMC and local communities.
What's an example of how you delight customers?
I approach every task and request with a positive and "can do" attitude. As a public servant, my goal is to provide exemplary service to everyone with whom I interact.
What do you like best about working at UC Davis?
UC Davis feels like a second home to me and the University's initiatives and directives are very much aligned with my personal dynamic. The opportunities to serve and grow are limitless. I'm at my happiest when I'm helping others, so it's a perfect fit.
I appreciate the community of learning and partnerships, the amazing team members that I get to work with every day, all the fun-filled campus activities and the array of hot air balloons over the campus on summer mornings. Every graduation ceremony or event makes me pause, smile and I am reminded of how fortunate I am to work here and to be a part of this very special community.
What's the most challenging part of your job?
The most challenging part of my job is my commute - yes, I understand the irony given that I work for Transportation Services! I deal with that challenge in a number of ways. I check in with my family back in Ireland, and on most days I lose track of the time while laughing my way through my commute. I also sing along to my favorite tunes and prepare myself for a day of service, with the knowledge that with every challenge is an opportunity to learn and grow.
Transportation Services, a unit of the Office of the Vice Chancellor and Chief Financial Officer, serves the access and mobility needs of the campus community.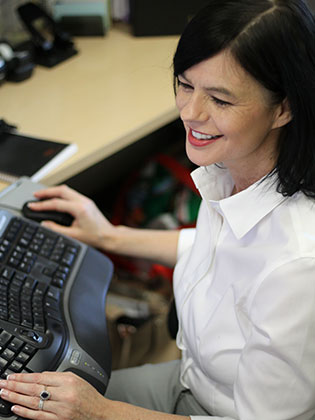 Category