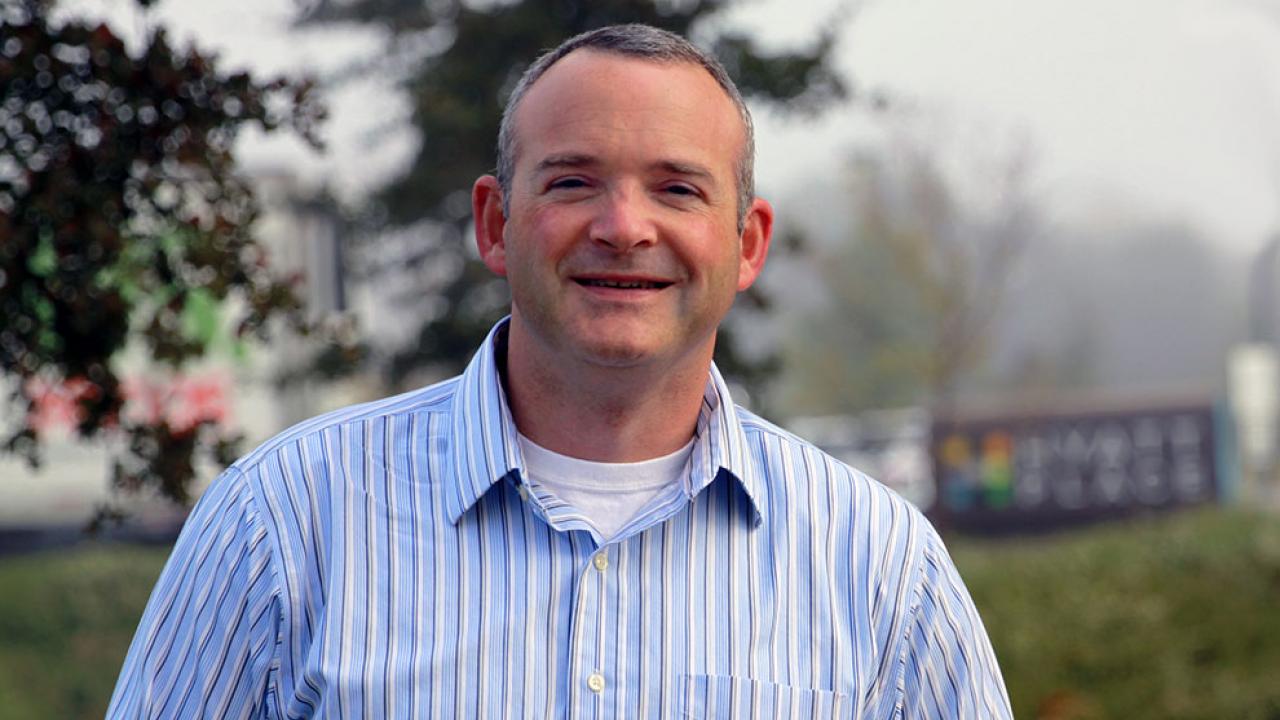 "My role with the team is to provide leadership, guidance and strategic planning to help achieve our goals."
Michael Kuhner is director of the UC Davis Travel and Entertainment office and the Accounts Payable office within Accounting and Financial Services.
---
When did you join the University?
I first came to UC Davis as an undergraduate engineering student in 1995. I returned as an employee in March 2008.
What's your day-to-day role in stewarding university resources?
As the manager of the Accounts Payable and Travel Accounting units of Accounting and Financial Services, my day-to-day role is anything but consistent. I have the privilege of overseeing a fantastic group of processors and analysts who are responsible for the central review and approval of all our vendor payments, travel and entertainment expense reimbursements, and one-time direct payments to all sorts of recipients. We are also responsible for ensuring disbursements are printed (or preferably sent electronically) accurately and on-time.
My role with the team is to provide leadership, guidance and strategic planning to help achieve our goals. This often includes reviewing operational procedures, working with our IT units to implement new systems and enhancements to our existing tools, and identifying and improving key internal controls. Over the last year, I have been very active in developing our partnerships with the Shared Services Center and launching initiatives such as the AP Invoicing Service team and our Strategic Vendor Management team. These efforts will ultimately help the University save time and money, as well as strengthen relationships with our vendors.
What's an example of how you delight customers?
One of the responsibilities of my unit is to pay out cash advances for our researchers to spend during their studies. Unfortunately, I am occasionally in the position of notifying these researchers that they have past due advances which need to be returned. As you can imagine, this is not always welcome news. I came to realize that no one process will fit the needs of our research programs. Rather than dictating a rule that everyone had to follow, I worked with the researchers directly to hear their concerns and needs. We ultimately were able to collaborate on a set of exceptions that now help ensure vital research projects are not hamstrung by administrative rules, but still ensure we maintain proper financial stewardship.
What do you like best about working at UC Davis?
It's hard to nail down just one thing that I like best about working at UC Davis. Working in higher education? Being surrounded by interesting people and co-workers? Working on complex problems that need solving? All of the above. What I like best is being part of this large and complex organization, but knowing that every day I can work on all sorts of projects that help staff, faculty, and students get through their daily business more smoothly. Not knowing what problem will come up the next day is part of the fun. And I have to mention, riding my bike to work is pretty great.
What's the most challenging part of your job?
It may seem funny, but one of the most challenging parts of my job is simply finding the right person to talk to about an issue or a proposed change. As everyone who has been on campus knows, we are a large organization with many procedures and rules that are there "because that's the way it has always been." Whenever I hear that, I press for more information. If that is the end of the conversation, there is room for improvement. The trick then is to find the right person who can give the background, make suggestions on improvements, and ultimately make the decision to move forward.
Tell us one thing about yourself that most people wouldn't know. 
I recently celebrated a special anniversary. After 7 1/2 years as an employee, I could finally say I've worked here longer than I was here as an undergraduate. College, best seven years of my life.
What's something you like to do when you're not at work?
I have two young kids that are in elementary school now, so I enjoy spending time with them and watching them grow up. And as often as possible, I like to pretend that I am younger than I really am by playing softball and ice hockey with friends.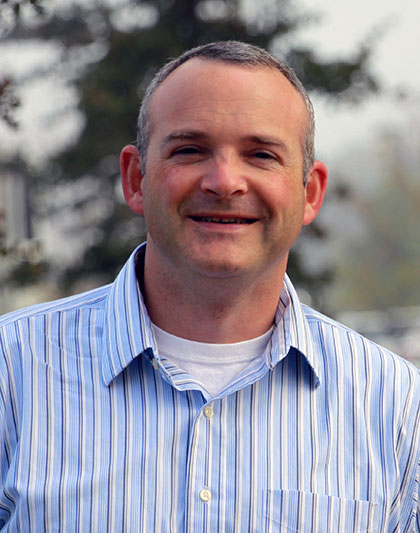 Category