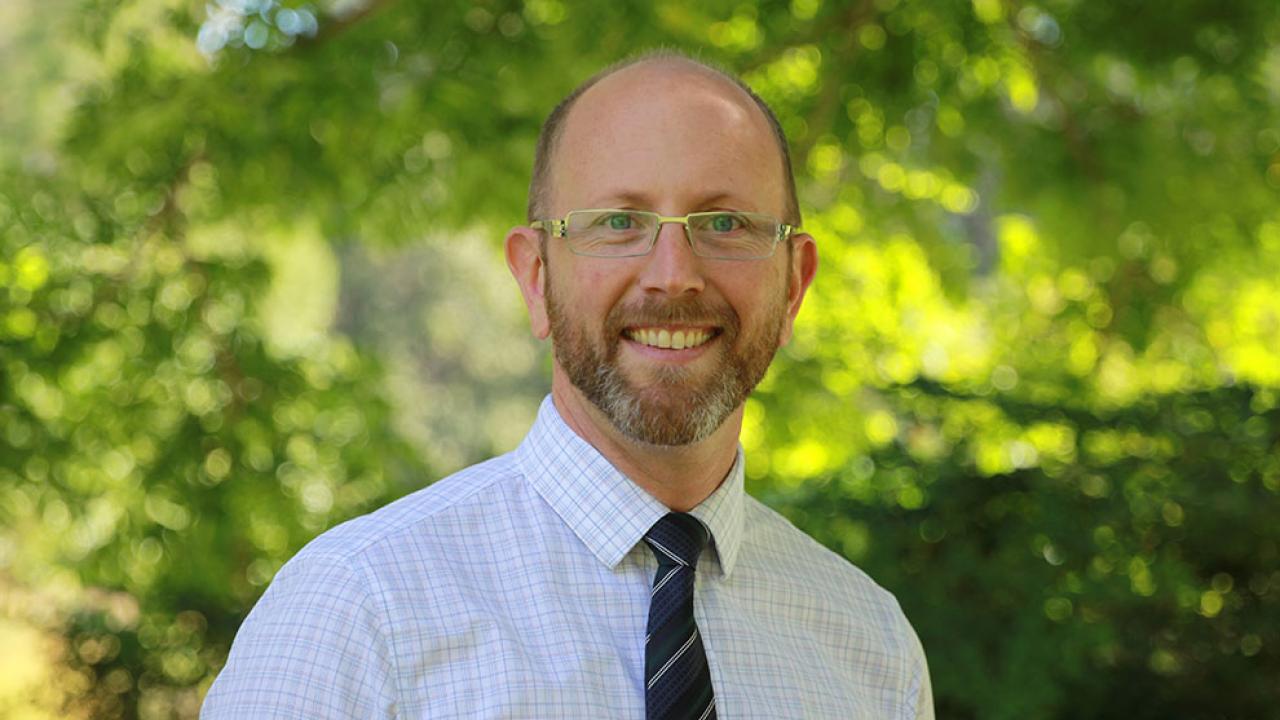 "Ultimately, we steward the campus as a treasured place where scholarship and community thrive."
Lucas Griffith is the university's campus planner and is leading the update to the Long Range Development Plan for the Davis campus, which launches October 22 with an exhibit at Nelson Gallery.
---
When did you join the University?
I first joined the University as a young high school graduate in the fall of 1993 (class of 2000; yeah, I took a while – lived in India for a year, taught English in Korea for half a year, worked the graveyard shift as a baker in a San Francisco restaurant) but more recently joined Campus Planning and Community Resources in the fall of 2014, almost one year ago. After my first day of work, we had a holiday! It was a glorious beginning.
What's your day-to-day role in stewarding university resources?
I definitely see myself as a steward of campus. As a planner, I spend a lot of time thinking about the future, trying to balance our efforts to enhance and preserve campus as a special place. Stewarding the campus through the uncertainty of climate change is one of the major challenges but there are others.
Right now we're preparing an update to the long range development plan for the Davis campus and looking at possible ways to build a more sustainable future. When operating with the uncertainty of climate change, flexibility and resiliency are key planning inputs. Ultimately, we steward the campus as a treasured place where scholarship and community thrive.
What's an example of how you delight customers?
I'm not sure about a tangible customer for campus planning. In many ways, our customer is a kindergartener. I can say, as a former customer (student) I took great joy in the campus landscape. It provided refuge and great prospect. As an undergraduate student in Landscape Architecture, I worked in the Arboretum and gained valuable experience collaborating with the dedicated staff and volunteers. I took note of their commitment to a place and to a community. That experience, in many ways, lead me back here to UC Davis.
What do you like best about working at UC Davis?
I am fortunate to work with an incredible collection of dedicated colleagues. Together we're trying to build a lovely place for that kindergartener and other children. 
What's the most challenging part of your job?
The challenge I face as planner is also an opportunity. During the past fifteen years I designed parks and open space networks but the work was always new; I didn't see my work evolve over time. I didn't see the mistakes as readily. When something doesn't go according to plan (let's be honest folks, how often does that happen?) I get to learn from the experience, and while that might be hard to stomach, I will hopefully get another chance to fix it. This challenging aspect of my work is also precisely why I took the job. I like working for the owner rather than working as a consultant.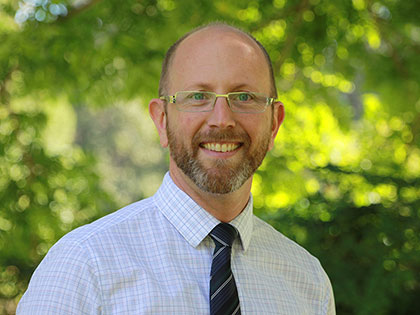 Tell us something about yourself that most people wouldn't know.
My family history in California stretches back a few generations. My great great grandparents came from Hamburg, Germany to run pigs on Mare Island before the gold rush when California was Alta California, Mexico. Their adventurous spirit amazes me. Today, our family still manages some rangeland near Livermore but sadly, there ain't many cowboys left.
What's something you like to do when you're not at work?
When I'm not working, my wife, Rachel, and I love to canoe and look for wildlife. Last summer Rachel and I paddled 150 miles of the 'wild and scenic' Missouri River in Montana. It was an incredible trip, retracing the route of Lewis and Clark, some two hundred years later. Right now, we're wondering when Jasper, our four-month old, can help paddle.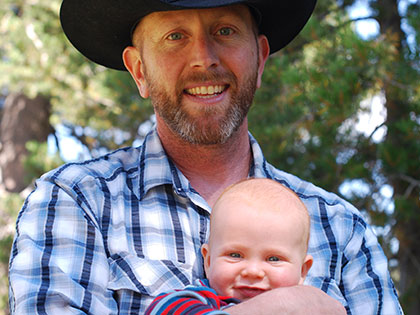 Category