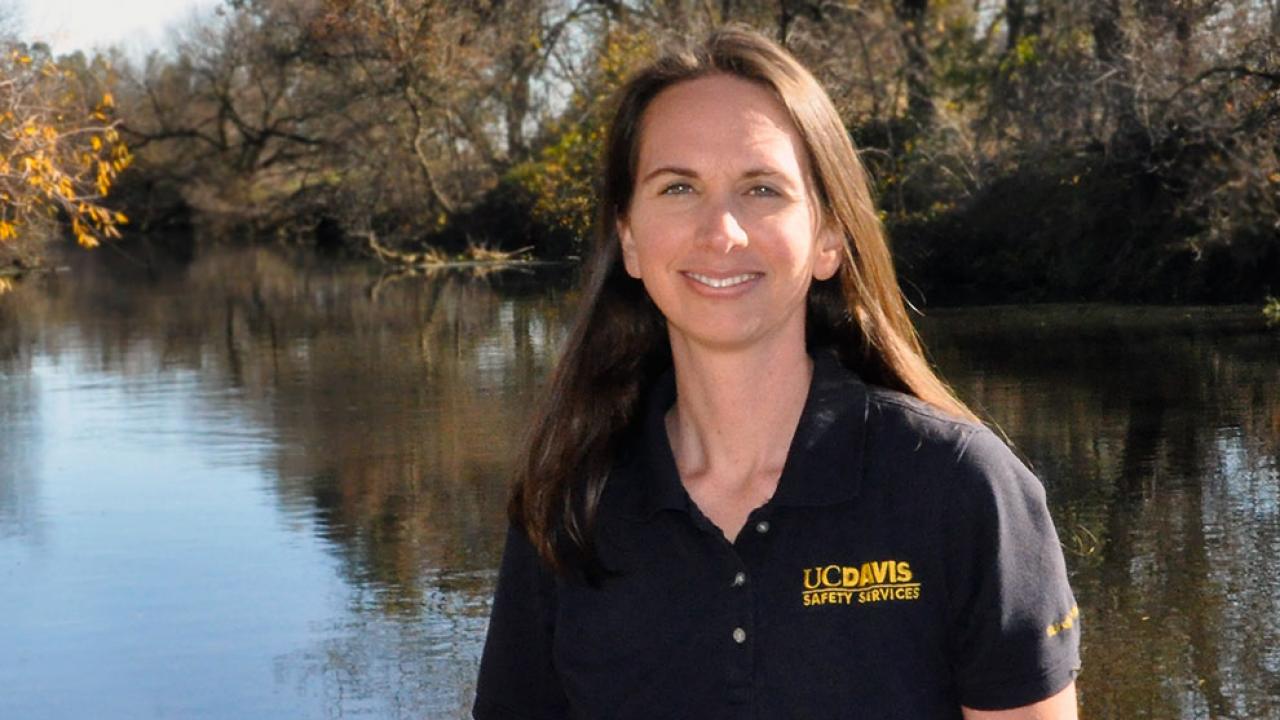 "I love knowledge sharing: as I'm teaching others about storm water and water quality, I'm learning about what my co-workers do."
Lisa Moretti is an environmental specialist responsible for ensuring compliance with local, state and federal water quality regulations.
---
When did you join the University?
I joined the University in August 2013. I previously worked as an environmental consultant for five years.
What's your day-to-day role in stewarding university resources?
As an Environmental Specialist in Safety Services, I am responsible for ensuring the University is complying with environmental regulations related to water quality, storm water and wastewater discharge. I meet with personnel across all departments to obtain permits, explain regulations, provide training and document compliance. My goal is to make it as easy as possible for employees to meet requirements and protect the environment. I interact most often with Design and Construction Management to ensure new construction plans take storm water into account and ongoing construction projects are not contributing to storm water pollution. 
What's an example of how you delight customers?
I've been working with Paul Lutes from the Center for Aquatic Biology and Aquaculture (CABA) on a permit that allows them to discharge water from their aquaculture tanks to Putah Creek. We realized that if CABA changed their discharge location, they could lower their annual permit fees, reduce their sampling requirements and recharge the groundwater. The change is more sustainable for both the environment and the department's resources. In addition, the change has created new wetland habitat on campus that the Putah Creek Riparian Reserve is managing. It was a nice example of multiple departments working together (EH&S, Putah Creek Riparian Reserve, Campus Planning, CABA) to implement a change that was beneficial to all groups.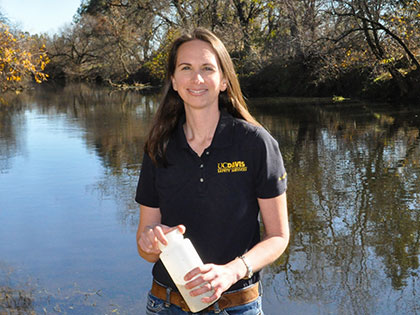 What do you like best about working at UC Davis?
I love that I get to interact with so many different departments and learn the different aspects of their research or job functions. I never know what my day will bring me. One day I am at the Center for Equine Health assessing storm water runoff and I'll get a see a new baby foal. Another day I'll be at Ghausi Hall helping prepare a wastewater permit and I will be learning about high power microwaves and cathodes. I love the knowledge sharing: as I'm teaching others about storm water and water quality, I'm learning about what my co-workers do.
What's the most challenging part of your job?
The most challenging part of my job is to understand the unique needs of different departments, and not assuming the way it has been done in the past is working right. I strive to clearly communicate legal requirements and listen to feedback from my customers before recommending any changes. 
Tell us one thing about yourself that most people wouldn't know. 
One of my favorite places to go is Yosemite. I've lived in California for five years and I've already visited Yosemite over 10 times since moving out here. My son, who just turned one, has already gone twice. My favorite season to visit is in the winter, when you can snowshoe through trails and enjoy solitude in the usually crowded park.
What's something you like to do when you're not at work?
I enjoy hiking and spending time with my husband and son. We enjoy going to the mountains and camping as often as we can.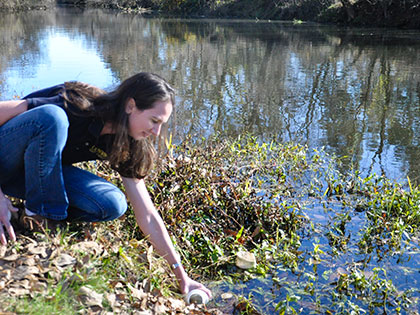 Category