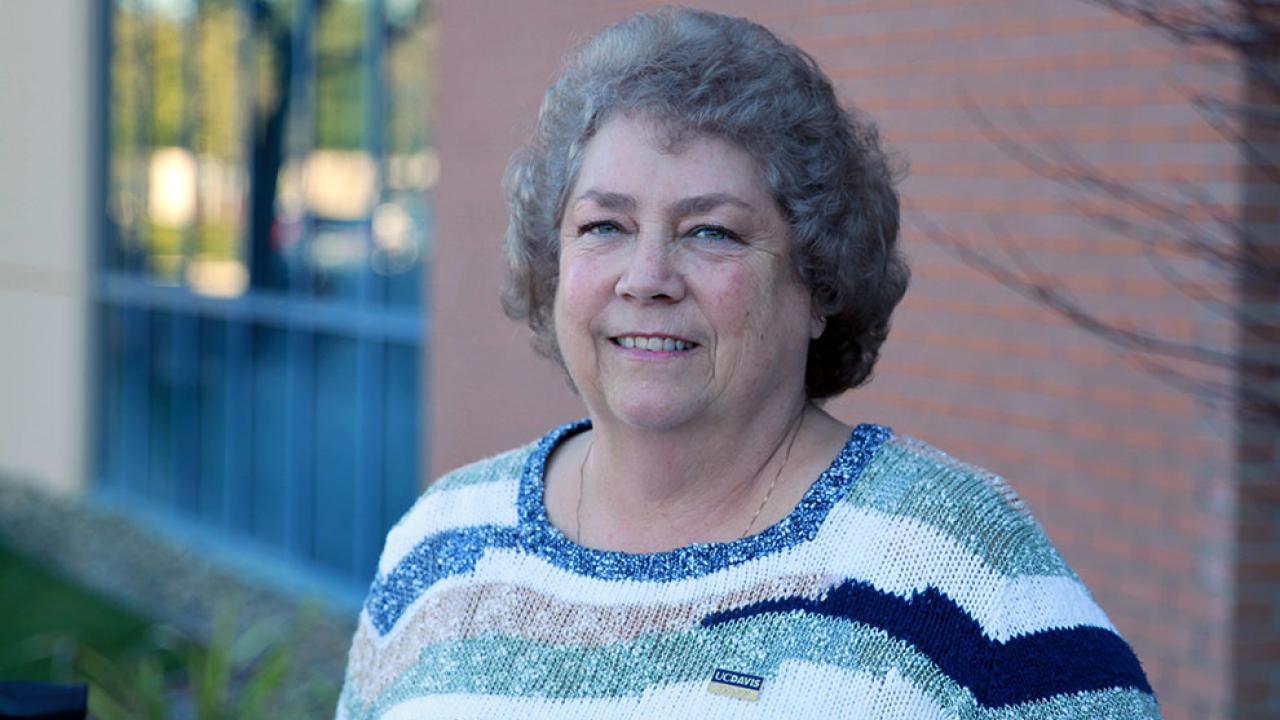 "I believe in lifelong learning and [UC Davis] is certainly a great place for that."
Laura Townsley has been working at UC Davis for 29 years and currently serves as the Finance Manager for the Shared Services Center (SSC), overseeing purchases and accounts payable to SSC clients.
---
When did you join the University?
I started working for the University in 1987 in the department of Instructional Media. I did Purchasing and Accounts Payable and, back then, we did not have computers. I kept my records on a columnar pad and balanced the Campus Ledgers every month.
In the 1990s Instructional Media was restructured into Information Resources, a department in the Division of Information Technology. This became Information and Educational Technology where I was an MSO. I worked for IET until I came to the Shared Services Center as the Finance Manager in August of 2014.
I guess you could say that I worked for the same department all of those years, it just changed around me.
What's your day-to-day role in stewarding university resources?
I feel that my job is to oversee the purchases and accounts payable for the clients of the SSC and ensure that our client's needs are met and the campus is not at risk.
What's an example of how you delight customers?
I believe that I do not so much delight my customers as do my staff. They are the ones on the front line working with and pleasing the clients. I simply try to follow up to make sure that everyone is satisfied.
What do you like best about working at UC Davis?
I think that one of the best things about working at UC Davis is that there is always something challenging you. You can make a career for yourself or simply have a job, if that is what you want. I do believe in lifelong learning and this is certainly a great place for that.
What's the most challenging part of your job?
The most challenging part of my job is time. There is always something important to do and I don't always feel that I have enough time to do it well. I try to prioritize my work but there is always some urgent matter that comes up to change my plans.
Tell us one thing about yourself that most people wouldn't know.
Most people do not know that I was once the Chair of Staff Assembly here at UCD.
What's something you like to do when you're not at work?
When I am not at work I like to read or do crafting.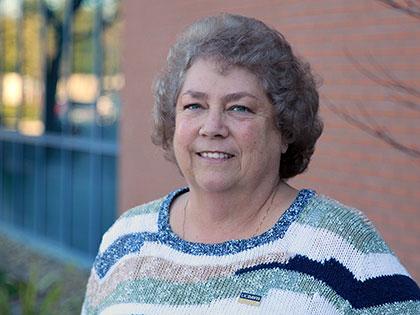 Category