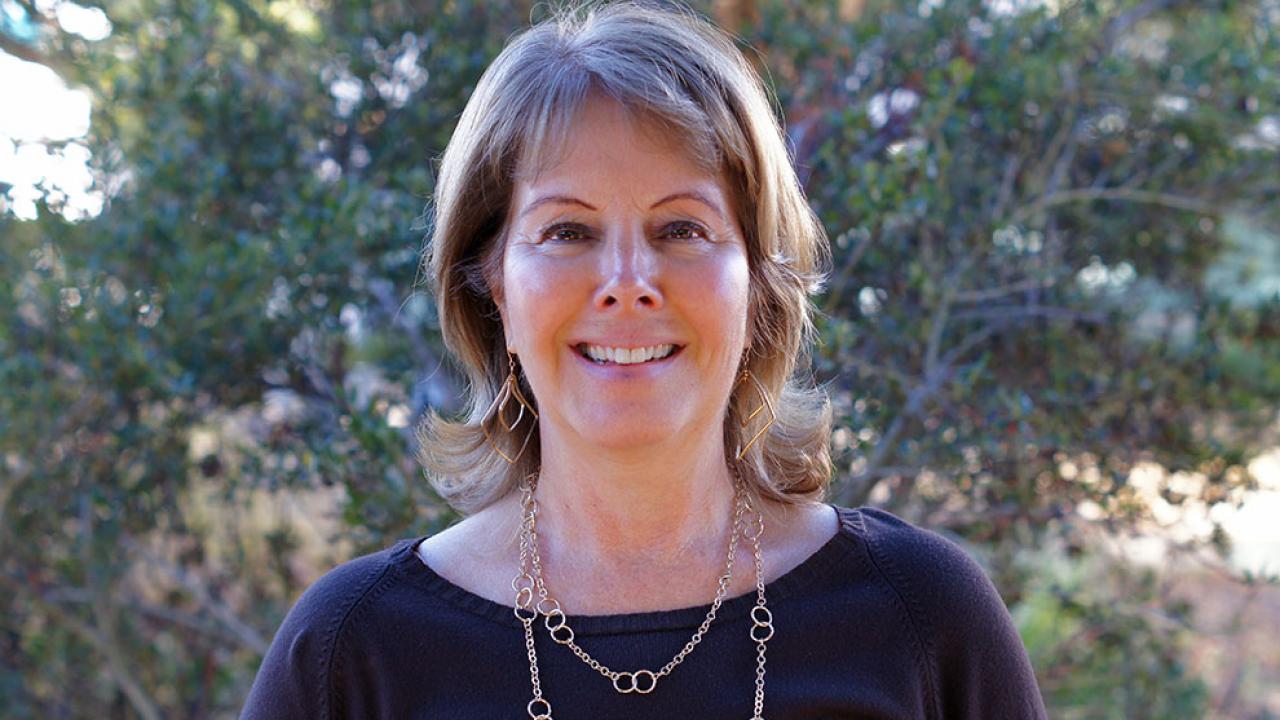 "We are always striving for balance, looking out for the interests of the University as well as what is best for the employee."
Fredna Karneges, manager of Disability Management Services for both the Campus and the Health System, has her master's degree in rehabilitation counseling and is a certified rehabilitation counselor with over 30 years of experience in the fields of vocational rehabilitation and disability management.
She provides technical consultation and training to managers and supervisors regarding the Americans with Disabilities Act, California FEHA, and UC policy and collective bargaining agreements related to the interactive process, reasonable accommodation and medical separation. Fredna also provides direct counseling services to staff, faculty and student employees when a disabling condition impacts their ability to work.
---
When did you join the University?
I joined the University and Human Resources in July 1984. I was hired into a one year casual position. Back then our Department was called Vocational Rehabilitation.
What's your day-to-day role in stewarding university resources?
Wow this is a huge question! As Manager of the Disability Management Services Program for "ONE" UC Davis, I manage both the Campus DMS unit and the Health System DMS Unit.  I have an awesome team that helps reduce liability to the University each and every day. Our job is simple; we do our best to educate Managers and Supervisors so that they truly understand their legal responsibility to their employees who may become injured or disabled.   We help them understand University Policy and Law. If I do my job well, that means that the Campus and the Health System will know what they need to do to help keep their employees safe, working with or without accommodations; so they will be at work to do their important jobs.  Our office provides direct services to staff and faculty with disabilities to help them remain on the job and productive. 
Our primary goal is to ensure employees are able to work with an accommodation rather than needing to be out on medical leave. If we can intervene successfully we have done our jobs, saved money for the University by protecting its most valuable resources, UCD employees.
What's an example of how you delight customers?
I try to always delight my customers which includes the staff and faculty we provide direct disability services to, as well as to the departments. We are always striving for balance, looking out for the interests of the University as well as what is best for the employee. Most customers are very appreciative of our expertise and knowledge and sound advice.  I approach all issues with sincere compassion as these employees are going a through a difficult time and need someone to help them navigate the disability plans, leave laws and return to work options. Departments need help in knowing how to initiate the interactive process so that they can engage with their employee and work out effective solutions to get them back to work. When an employee is able to return to work after a long protracted illness and is able to contribute again they are truly delighted. And when we acknowledge and honor managers annually for gong above and beyond to provide effective accommodations, they too are so appreciative and delighted.
What do you like best about working at UC Davis?
I enjoy the challenge of this job, as every day is different and never dull. I thoroughly enjoy the HR colleagues that I work with and enjoy being part of the solution. I feel great satisfaction in my job and feel like a strong contributor and that makes me feel really positive about myself.  
What's the most challenging part of your job?
The most challenging part of the job is when all of the stars do not align and not all parties are happy. I am looking at the larger University risk, at the Department's concerns and needs and the employee's needs, sometimes not everyone is thrilled with the outcome. Sometimes we cannot get employees back to work successfully, but I know in my heart that I have done everything humanly possible in the scope of my role to make it happen, so if it doesn't work out perfectly for everybody then I try to accept that and move on to the next challenge.
Tell us one thing about yourself that most people wouldn't know.
I am an avid theme park fan, I love Disneyland, truly the happiest place on earth.  My husband and I recently visited Florida and we loved Universal Studios and Harry Potter World and EPCOT. There is so much happiness and joy at theme parks. I am also an avid American Idol fan and have attended at least 10 American Idol concerts!
What's something you like to do when you're not at work?
When I am not working, I enjoy being with family and friends, brisk walking, hiking, baking and especially enjoy world traveling, and theme parks.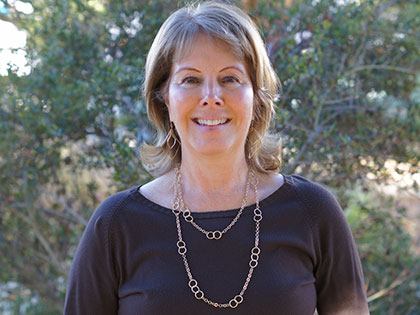 Category