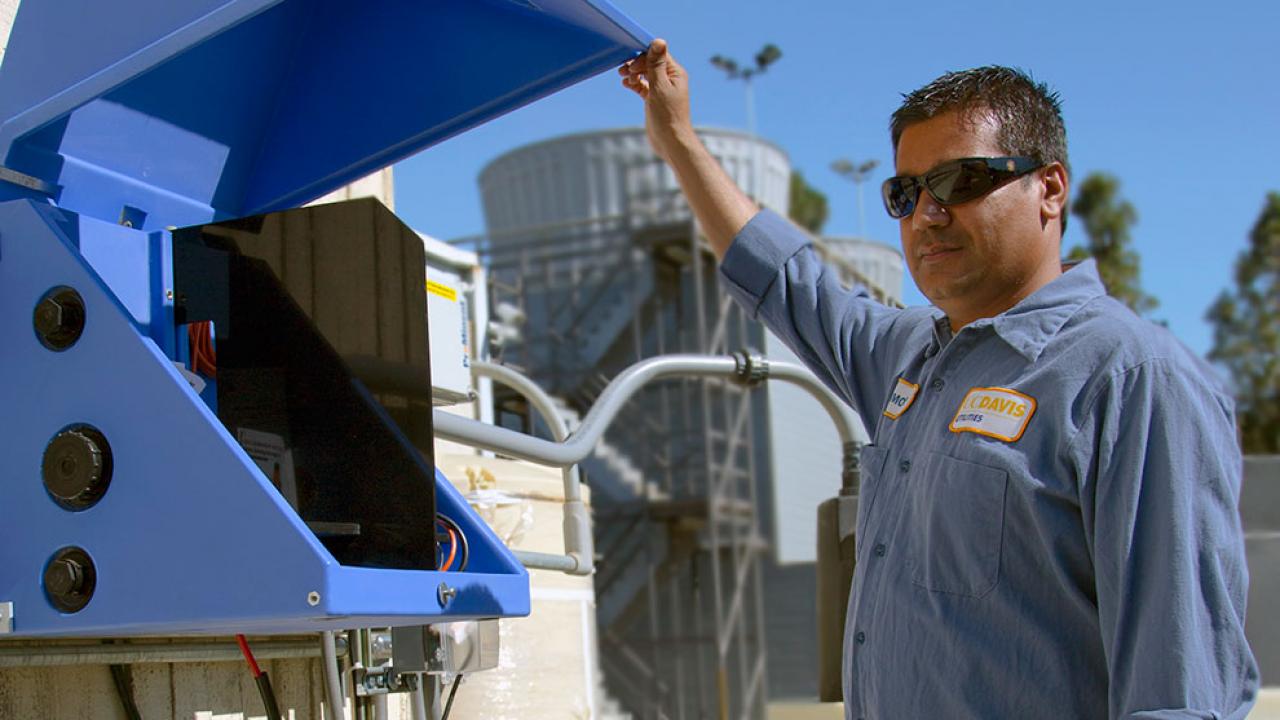 "I always keep in mind three things before I do my work: safety, quality, and production."
Damodar Homagain is an electrician with VC-CFO's Utilities. Damodar played a critical role in converting the campus central cooling plant from drinking water to recycled water – expected to save 61 million gallons of water each year.
---
When did you join the university?

I have been working here at UC Davis since April 2011. I was a TES contract employee to start, and have been a full-time, career employee with Utilities' Meters and Control division since September 2012.
What's your day-to-day role in stewarding university resources?

I work for the Meters and Control division of Utilities, under the leadership of Lew Pollock. As an Instrumentation and control electrician, I am directly involved in the day-to-day operation and maintenance of all the water, gas system, and metering throughout the campus. Besides operations and maintenance, I also apply my skills to new projects, installing, testing, and commissioning new systems within Meters and Control, Central Heating and Cooling Plants, the Wastewater Treatment Plant, and Design and Construction Management, as well.
What's an example of how you delight customers?
I always keep in mind three things before I do my work: safety, quality, and production.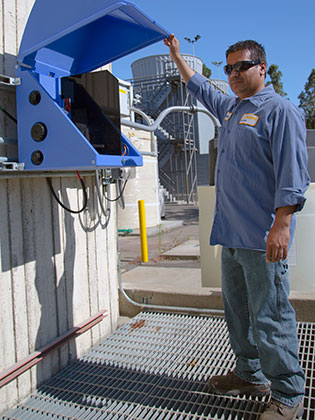 I always think about safety first. Next comes quality. If I'm safe and doing quality work, then I focus on production next. In my world, production only counts if it is the best quality possible, and it's safe. The customers I have been working with have been impressed and pleased with my work because of this, I believe. I will continue with this motto, and I am happy to share this work culture with anybody who is interested.
What do you like best about working at UC Davis?

The best part is the people I work with on day-to-day basis. Next is the world-class institution I am very proud to be a part of. I feel very fortunate to be working here at UC Davis. I really like being a part the very highly-skilled and talented people with the Utilities department.
What's the most challenging part of your job?
The most challenging part of my job so far, is troubleshooting the more complex Supervisory Control and Data Acquisition (SCADA), and metering systems that are very critical to operations, and which have very little or no down time, in most cases. But I can always resolve that kind of challenge with the help of my peers.
Utilities, a unit of the Office of the Vice Chancellor and Chief Financial Officer, owns and manages the campus' municipal services including electricity, heating and cooling, water and natural gas, GIS mapping, solid waste, and wastewater treatment.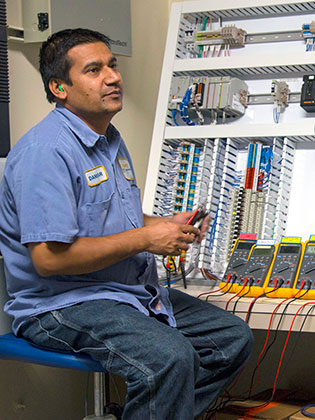 Category