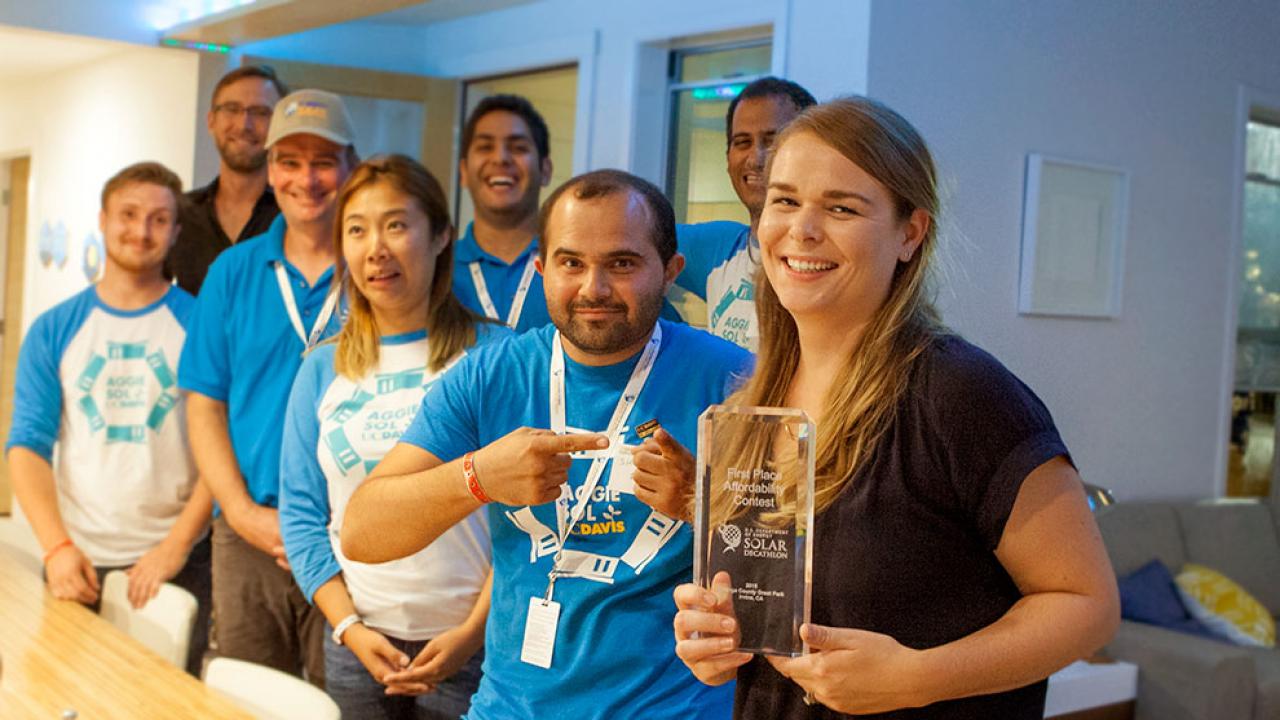 "Often times I'm working on more projects than I can count on my fingers."
Claire DeCamp is architectural associate at Design and Construction Management, and helped a group of engineering students design and build a home for the prestigious U.S. Department of Energy's Solar Decathlon 2015 competition.
---
When did you join the University?
I started working for DCM in the summer of 2010 before I graduated college, I became a permanent full time employee in February of 2011.
What's your day-to-day role in stewarding university resources?
As an architectural associate for the university I work to ensure that our projects not only serve their current clients but will last and be functional for those that are going to continue to use these facilities in the years to come.
What's an example of how you delight customers?
I'm proud to be part of the Design Group which has the special role of taking on unusual tasks as well as small architectural projects, often times at the last minute. Personally one of my favorite unusual projects involved repairs at the Mondavi Center. Since we were only replacing half the stone I worked with the contractor to ensure that the new stone matched the old and when the scaffolding came down it would look exactly the same as it did before. This was quite a challenge – and I'm proud to say we succeeded!
What do you like best about working at UC Davis?
I enjoy the wide variety of projects I get to work on and the people here I've met.
What's the most challenging part of your job?
Often times I'm working on more projects than I can count on my fingers. I have learned that scheduling and time management is very important but also being flexible for those last minute projects!
Tell us one thing about yourself that most people wouldn't know. 
Everyone probably already knows this about me, but I'm an avid Oregon Ducks fan. GO OREGON DUCKS!!!
What's something you like to do when you're not at work?
I enjoy spending time outdoors with my family and volunteering with local dog rescue organizations.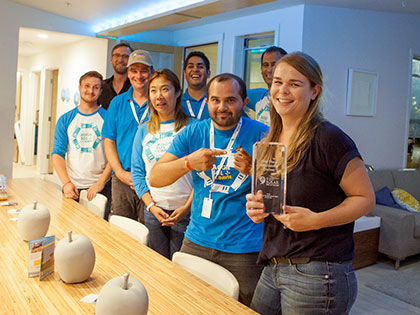 Category