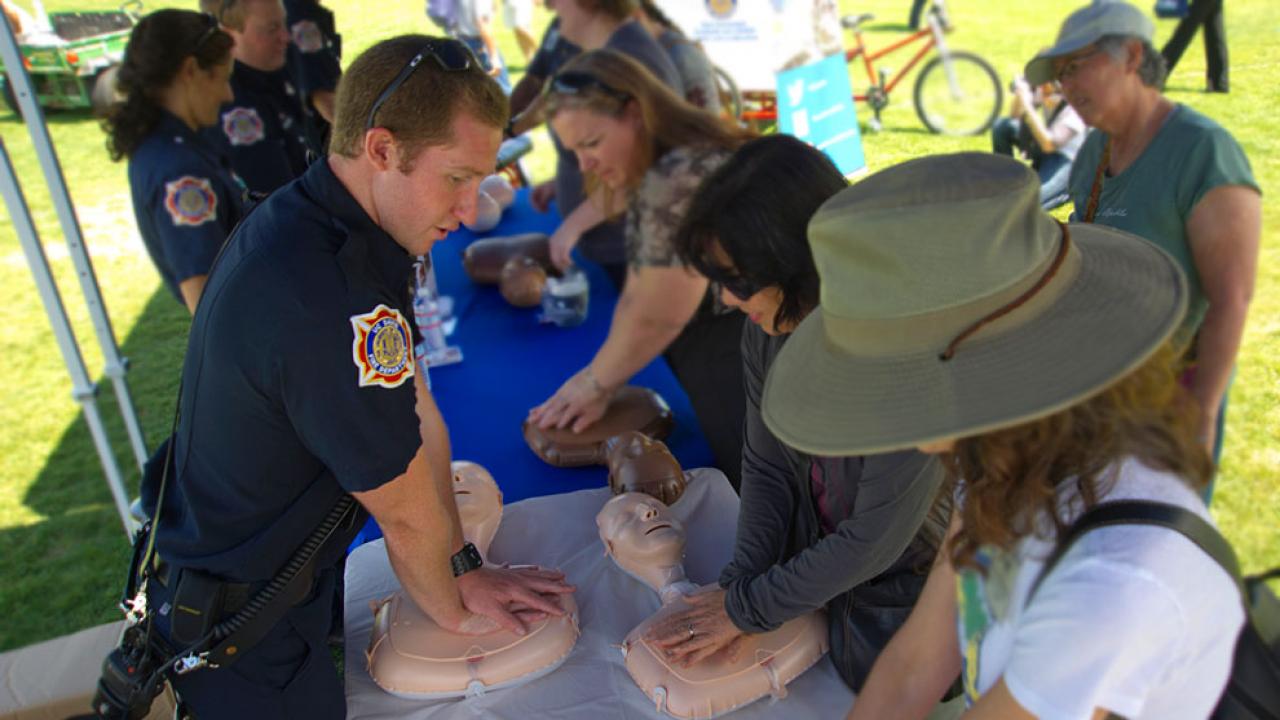 "Challenges are things that we look forward to...something great almost always comes out of it."
What's your day-to-day role in stewarding university resources?
As a firefighter, my role in stewarding resources is really about the protection of the university's physical, intellectual and people resources. Many people immediately think about saving money when they hear the term stewardship, but it's also about safe-guarding our investments and the great people who make UC Davis such a great institution.
What's an example of how you delight customers?
I have a great passion for fire and life safety public education and community outreach. I like to think that shows in the innovative programs and services I coordinate for the department in those areas. I strive to bring UC Davis' reputation for excellence to the community via UCDFD through our social media platforms, highly interactive outreach events, like Fire Day on the Quad, and ground breaking wellness programs like Fit for Fire. What we do here with our education programs and branding sets us apart from other fire departments and it gives our customers experiences that are best in class.
What do you like best about working at UC Davis?
The best part about working at UC Davis is the diversity of people and experiences the campus has to offer, being a part of all of UCDFD's partnerships like the West Valley Regional Fire Training Consortium, and getting to mentor the next generation of fire service professionals in our nationally recognized Student Resident Firefighter Program.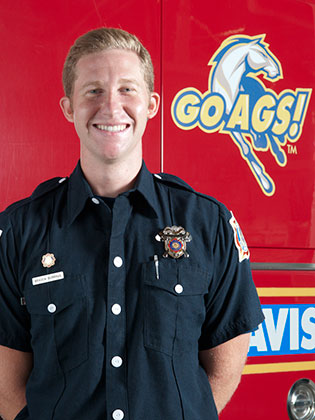 What's the most challenging part of your job?
When it comes to the emergency response piece, UCDFD is well prepared and equipped to meet any risk/hazard that presents itself. But when it comes to providing valuable and engaging outreach opportunities with our predominantly college-age community - that's where the challenge is. I'm always working with our staff and students to think of new ways to grab the attention of our customers, so that we can share important safety messages and also promote our programs and services. The culture of our fire department encourages innovation, and because of that, even challenges are things that we look forward to, because something great almost always comes out of it!
Tell us one thing about yourself that most people wouldn't know.
I spent four months living in Italy studying abroad before pursuing the fire service. When I wasn't busy with academics, I was able travel the country and went to Spain, France and Germany. I highly recommend studying abroad - it was one of the best experiences of my life.
What's something you like to do when you're not at work?
Traveling up and down the California coast doing hikes, visiting beaches and checking out surf!
Category