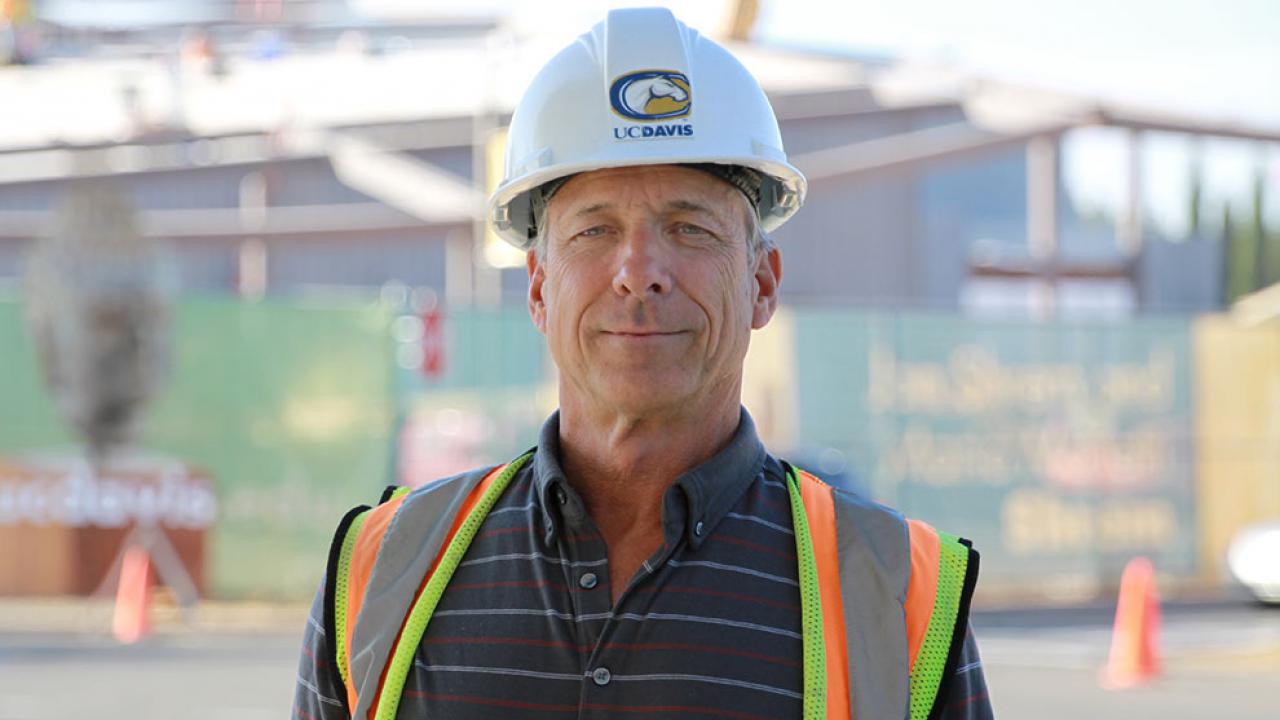 "Staying at the forefront of technology for reduction of energy use and resources, is a hallmark of UC Davis construction."
Bill Varley is senior electrical construction administrator for Design and Construction Management, and is currently working on the Shrem Museum, Vet Med Administration Building and the Pitzer Recital Hall teams.
---
When did you join the University?
January 2001.
What's your day-to-day role in stewarding university resources?
My daily role is to ensure that our Construction Contracts and Campus Standards are carried out as best as possible on our major construction projects. The very nature of construction means things often do not go as initially planned. For that reason, my fellow inspectors and I, need to think and react quickly to help the contractors resolve issues that arise. While I am trying to help them to meet their schedule, I must also make sure they fulfill the contractual obligations. This is especially evident on projects that introduce new technology to our campus buildings. Staying at the forefront of technology for reduction of energy use and resources, is a hallmark of UC Davis construction. However, these new technologies present their own unique complexities. Having the broad-based experience and knowledge of construction the DCM inspection team brings to the campus is a huge asset.
What's an example of how you delight customers?
At DCM we have two customers to satisfy. The first is the department(s) that will move in to occupy the building. The second is Campus Building Maintenance Services (BMS) who must maintain the equipment and systems. It is always a delight to hear the compliments we get from the building occupants once they finally have a chance to walk through their new building. Aside from looks, the building has to function properly and perform as designed. Handing off well-performing buildings to BMS like Aggie Stadium or The Arc is always our goal. That goal comes with many challenges, but I work hard to have happy customers. I don't think my approach is unique. It is simply a matter of listening to everyone's needs and wishes from past projects and constantly trying to work together as a team to implement them.
What do you like best about working at UC Davis?
Knowing that the work I do is critical to the comfort and safety of students, staff, faculty and even animals gives me a great sense of responsibility and I am proud of the many new buildings we have completed since 2001. Working for DCM and the university has been a great experience where I have met so many outstanding people and feel respected for my abilities.
What's the most challenging part of your job?
Knowing that every project has a schedule deadline that is often difficult to meet, makes getting permits to occupy the biggest challenge. Meeting these deadlines takes a lot of coordination with other campus departments and sometimes extra effort on everyone's part to pull together.
Tell us one thing about yourself that most people wouldn't know. 
There's probably only a few people who know I play hockey twice a week.
What's something you like to do when you're not at work?
Golf, play guitar, watch sports on TV, spend time with my family, attend area music/food festivals.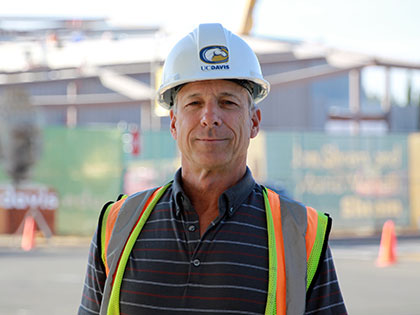 Category