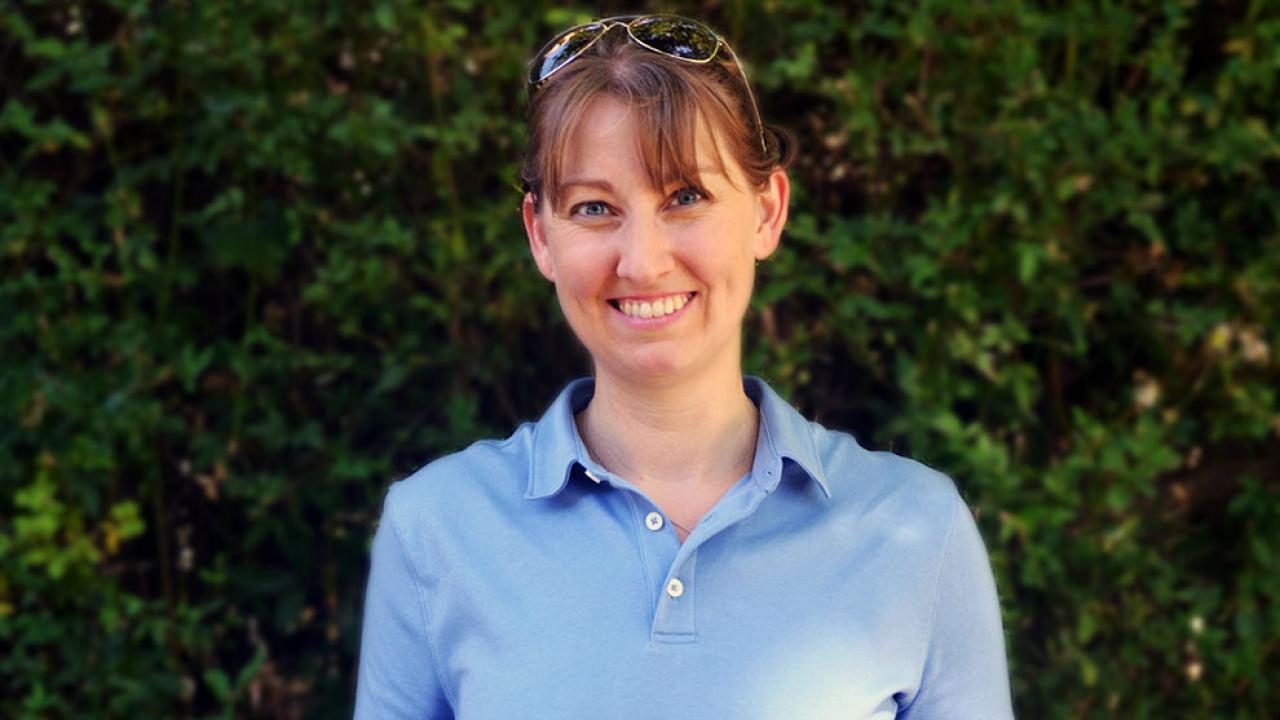 When did you join the University?
I joined the Biosafety Team at UC Davis on April 27, 2015.
What's your day-to-day role in stewarding university resources?
I don't directly steward any university resources. In general, my job is to provide technical support not only for research labs working with infectious agents and recombinant materials, but anyone that may come into contact with these types of materials, such as those working for Facilities Management and Custodial Services, just to name a few. We ensure that people are properly trained regarding the hazards that exist in the areas they frequent.
What's an example of how you delight customers?
There isn't just one particular situation that stands out- I mainly listen to the issues people are having. I provide face time with labs to get them into regulatory compliance, and most importantly, maintain this compliance long term, which means a lot of following up and following through. If the same issue pops up on a regular basis, I flag it as a gap in the Biosafety program on campus and work to develop tools or programs that fill this gap.
"In the end, I know what's going on around campus, which is the goal of anyone working in the safety field."
What do you like best about working at UC Davis?
When I applied to this job, what attracted me to UC Davis was that it supports a wide range of research, which would provide me experience in all aspects of biosafety. When I arrived for the interview, I was also drawn to the weather; I remember thinking that almost everywhere I went in Davis smelled like flowers, and that the cost of living was actually reasonable (I was living in SF at the time).
A year or so in, I've been involved in some interesting solutions to some even more interesting problems. What manages to keep me here is that there are ample opportunities to design and implement programs to make the Biosafety Program better, and I feel like labs appreciate the proactive shift. People under my scope are now seeking me out more often to ask questions before work is begun, and call me for help when problems arise. In the end, I know what's going on around campus, which is the goal of anyone working in the safety field.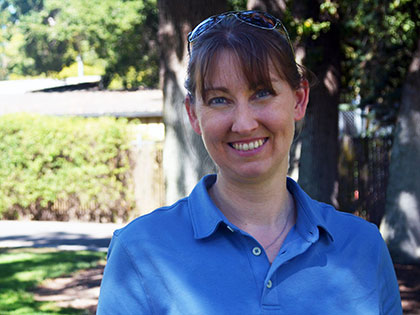 What's the most challenging part of your job?
Prioritizing what to work on. It's difficult to watch an issue persist that really needs to be fixed, especially when you hear about it every time you're out talking to people. I remind myself that I can't make everything a priority, so I limit the number of projects I spearhead so that actual, relevant progress can be made in a reasonable amount of time.
Tell us one thing about yourself that most people wouldn't know.
I've been an ACE-certified group fitness instructor since 2008, teaching weight training, step aerobics, cardio kickboxing, and Barre. Also, if a friend needs a buddy for an adrenaline-pumping adventure, I'm in (at least the first time).
What's something you like to do when you're not at work?
I travel a fair amount to visit friends across the country and I love to do anything outdoorsy- my preferences are mainly hikes and kayaking (with a picnic involved). I love Broadway musicals and other live theater. If I'm at home, I spend a lot of my time reading, quilting, or playing with my 2 kittens.
Category